« Mid-Morning Art Thread
|
Main
|
Former Director of National Intelligence John Ratcliffe Tells House Panel That The "Only Explanation" and Only "Plausible Asssessment" for the Origins of the Covid Pandemic is a Lab Leak in Wuhan »
April 19, 2023
Wednesday Morning Rant [Joe Mannix]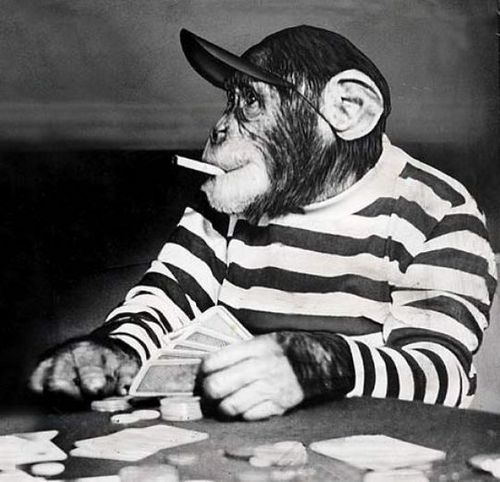 Typical
A few weeks ago, a deranged monster decided to take her revenge on the world by shooting up an elementary school in Nashville, TN. She murdered six people, three of whom were children. Her killing spree was brought to an end by a team of Nashville cops who entered the building, located her, and killed her within the span of about five minutes. This is a tragic story, albeit with a heroic ending.
Or not. Because the deranged monster was trans, her monsters-in-arms immediately freaked out. It was dangerous, you see, to mention that. It might be a blow to "trans acceptance." Mentioning her status as a trans person was literally risking genocide of all like her. In response, the monster babies decided to throw a lovely little riot at and in the statehouse in Nashville. They were directly aided by fellow monster babies in the state legislature, who took up their cause. These insurrectionists breached the statehouse in pursuit of their cause - a cause that included counting the perpetrator of the terrible crime as a victim and demands for gun control.
After order was restored in Nashville, the state legislature decided to punish their members who sided with and assisted the rioters. The legislature stripped the riot participants of their committee assignments and voted to oust two of the representatives that openly aided the rioters. This was, of course racist. It was also rapidly undone, with both of the representatives being returned to their seats by the councils responsible for replacing them. They are back in the statehouse, if not back on the committees. It was a symbolic victory, and it ended the only way it could.
But finally, it appeared that the Republicans were willing to do something about the monster babies in government. For the first time, they punished those directly responsible for escalating and promoting lawless activity by preferred (and usually immune) malefactors. In a rare development, the Republicans looked strong for a change.
Then it was dashed to pieces.
While all of this was going on, governor Bill Lee played his appropriate role and capitulated. He signed an EO expanding background checks and called on the state legislature to pass unconstitutional "red flag" laws. He said he expects "progress" during this legislative session. He has thrown down the gauntlet against his own party to promote an opposition goal.
I have said before that Bill Lee is a weak executive, able to follow a strong horse but unable to lead. He has demonstrated this. The Tennessee Republicans are in a position of unassailable strength at the moment. Now is the time to double down, not to capitulate. Give the monster babies nothing and laugh when they make demands. But he can't. It isn't in his nature. He is a powerful Republican, so he did what they always do: move the ball for the Democrats. We'll see if the legislature agrees to his demands and passes the "red flag" law. I am not optimistic that they'll refuse.
This is all typical. This is simply how powerful Republicans operate. It is in their nature.

posted by Open Blogger at
11:00 AM
|
Access Comments