« Saturday Evening Movie Thread 04/22/2023 [TheJamesMadison]
|
Main
|
Daily Tech News 23 April 2023 »
April 22, 2023
Saturday Overnight Open Thread (4/22/23)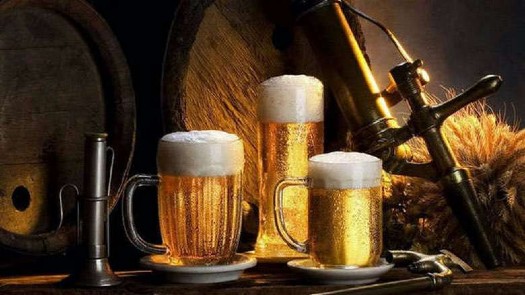 ***
The Saturday Night Joke
An Irish woman of advanced age visited her physician to ask his advice on reviving her husband's libido.
"What about trying Viagra?" asked the doctor.
"Not a chance" she replied. "He won't even take an aspirin".
"Not a problem," said the doctor. "Give him an Irish Viagra.
"What on Earth is Irish Viagra?" she asked.
"It's Viagra dissolved in his morning cup of coffee. He won't even taste it. Let me know how it goes," he said.
She called the doctor the very next afternoon.
"How did it go?" he asked.
"Oh faith, bejaysus and begorrah, doctor, it was terrible. Just horrid, I tell ya! I'm beside meself!"
"Oh, no! What in the world happened?"
"Well, I did the deed, Doctor, just as you advised. I put the Viagra in his morning coffee, and he drank it."
Well, you know, it took effect almost immediately, and he jumped straight up out of his chair with a smile on his face, a twinkle in his eye and his pants a-bulging.
Then, with one fierce swoop of his arm, he sent the cups, saucers, and everything else that was on the table flying across the room, ripped me clothes to tatters and passionately took me then and there right on top of the table.
'Twas a nightmare, I tell ya, an absolute nightmare!"
"Why so terrible?" asked the doctor. "Wasn't the sex good?"
"Freakin jaysus, it was the best sex I've had in me last 25 years, but sure as I'm sittin' here, doctor, I'll never be able to show me face in that Starbucks again." (H/T Hrothgar)

***
How about another movie review? If you don't like it, take it up with Ace.
***

Where were you 45 years ago? Were you out carousing? Or were you watching SNL?

45 Years Ago: The Blues Brothers Make Their 'SNL' Debut

The episode of Saturday Night Live aired on April 22, 1978, can stake a legitimate claim to being the best in SNL history. Hosted for the fifth time by a never-better Steve Martin, the episode re-teams Martin with Dan Aykroyd for their strongest "Wild and Crazy Guys" sketch. (The one where the swinging Czech brothers patiently explain to Garrett Morris Cliff that their hot dates are late only because they had to pick up their birth control devices at the Statue of Liberty.)
***

The problem with skiing? If you aren't crashing into trees head on there are deep, deep crevasses out there.

Heart-pounding footage shows the moment an experienced skier fell into a crevasse that suddenly formed while he was skiing in the Swiss Alps - before wedging his skis into the side of the seemingly bottomless sinkhole midfall to escape certain death.

Filmed in the first-person by the anonymous member of French skiing group Les Powtos, the truly terrifying video was posted on Tuesday, and has already garnered hundreds of thousands of views.

It shows how while traversing an adept path on the famously difficult Meije mountain, the veteran skier - who asked to remain anonymous happens upon the hole, and within seconds finds himself plummeting toward total darkness.
***
***
Of course "they" don't have anything to say. They fvcked up.

A Letter Mailed in 1916 Finally Reached Its Destination
Better late than never, right?

How about 107 years late?

I bet you didn't see that coming, did you?
***
Miller High Life Cans Destroyed in Europe Due to 'Champagne of Beers' Logo Issue

If there's one thing beer drinkers don't want to think about after a long day at the office, or anytime really, it's something other than a beer.
***
The ONT Musical Interlude & Honey-Do List Emporium
On this day: April 23, 1991, 38-year-old guitarist Johnny Thunders, best known for his work with the New York Dolls, died under mysterious circumstances in New Orleans. Born John Anthony Genzale, Jr, Thunders (who took his stage name from a comic book superhero) co-founded the influential proto-punk group in 1972, recording two albums with them before quitting in 1975. He went on to form Heartbreakers with ex-Television bassist Richard Hell, before embarking on a solo career that yielded six albums. via thisdayinmusic.com
&&&
Just like Sid Vicious, I did it my way..............
On this day: 23 Apr 1978
Sex Pistols bassist Sid Vicious filmed his version of 'My Way' for the Sex Pistols film 'The Great Rock n Roll Swindle.' via thisdayinmusic.com
***
Cuck man becomes Cuck Man Genius Award Winner.

APRIL 21--A South Carolina man who still shares a home with his former wife was arrested early today after he cocked a firearm and tried to "ruin the mood" as his ex and her boyfriend were having sex in a nearby bedroom, police charge.

As alleged in an incident report, Allen Riggs began "banging on the walls" of the Myrtle Beach duplex upon hearing Jolynn Wolfrey and her boyfriend "having sex in the upstairs area of the house."

Riggs and Wolfrey, both 24, are "ex-spouses for approximately 2 years and live together," cops reported.

In addition to hearing Riggs banging on the walls, "the victim and her boyfriend then heard the racking sound of a firearm and stopped," according to investigators. Wolfrey said that when she later went downstairs, Riggs, gun in hand, threatened her life.
Dude...................
***

Tonight's ONT has been brought to you by Limited Demand Products.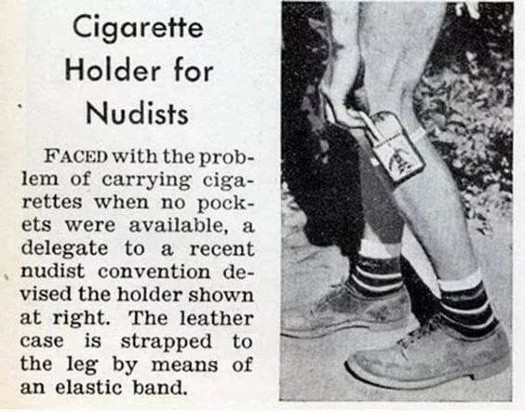 Notice: Posted with permission from somebody at the Ace Media Empire & AceCorp, LLC. At least that's what I thought. The doors were open.


posted by Misanthropic Humanitarian at
09:48 PM
|
Access Comments