« Mid-Morning Art Thread
|
Main
|
Sy Hirsh: Zelensky Embezzled $400 Million of US Taxpayer Funding for Personal Use »
April 20, 2023
The Morning Rant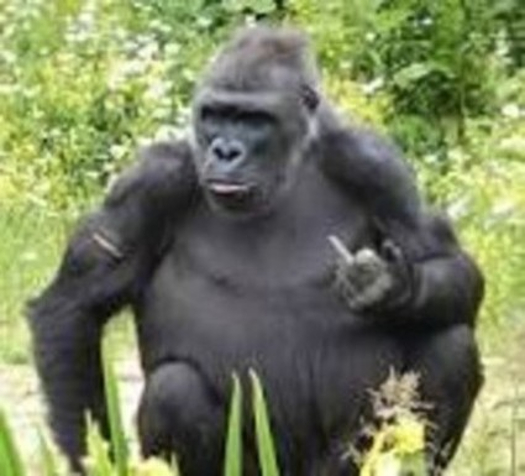 ***

Those giant sucking noises you heard over the years were Nixon opening up the door to China, the passage of NAFTA and unrelenting attacks on American businesses and American freedoms by the the various bureaucracies which plague our great country.
As a result of these events the American manufacturing, farming and ranching sectors shrunk and shrunk leading to a Service Industry Society.

While the the manufacturing jobs were disappearing the Baby Boomers and Generation X reproduced and thought they could do better than their parents. They thought they could do everything better including parenting. It is only a natural progression.
The Boomers parents who endured the Great Depression, WWII, the Korean War were stoic and seldom complained about their lives. The Boomers and Generation X decided that their offspring were to be their friends. Their "friends" needed affirmation and the ability to express themselves.
We went from a truly self-sustaining economy to a Service Industry. Not only did we lose entire industries we were rewarded with whiny, sniveling, rude service workers.
My latest mini-vacation is a perfect example of the "Perfect Storm" of inconsiderate service workers. From the Blue Shirt TSA agents to the tour guides, to the restaurant workers to the immigrant Uber/Lyft/Taxi drivers. I'm sorry I put you out. I really am. I apologize that I wanted your service more than you wanted to serve me.
I know from working in the Service Industry that it isn't hard to be polite. A friendly greeting, a believable thank you would go a long ways in today's society. We don't have to be friends. Just treat me as how you would like to be treated. The Golden Rule.
Before the 2020 Kung Flu the Fabulous Mrs. Mis. Hum. and I would dine out quite a bit. That came to a halt. As more and more restaurants are going to kiosk payments there is a pre-tip payment feature. Excuse me. You take my order, give me food that I wait on and you hand it to me. You aren't seating us. You aren't taking our order, you aren't checking on us, you aren't coming back inquiring if we want anything else before you present us the check.
Now you want a tip. I don't think so.
Which leads me to the following story. I can't envision my father going on Social Media if one of his sales or bid packages fell through. Sniveling service worker unhappy about her tip.

'I'm about to put in my 2 weeks': Restaurant server says table tipped her $33 on a $500 bill

'You got $500 to drop on dinner but can't leave a decent tip?'

Tipping at restaurants is a topic that frequently sparks debate on TikTok—no one can agree on whether tipping should still be a thing, how much a customer should tip, and when it is appropriate not to tip.
Missy, it's called risk and reward. If you were the best waitress in the nation that day and you are telling the truth; yes that tip was probably inadequate. However, if you were rude, inconsiderate, uncaring and failed to do a good job then you probably got what you deserved. And since you are whining online you were probably guilty of being an inadequate waitress.
You are out pissing and moaning on Social Media and therefore I don't believe you automatically. Give your two week notice, go to school and become a power company lineman so you don't have to deal with the public for just one example.
The more I deal with the general Service Industry I'm happy to stay home and rant to folks like you.

posted by Misanthropic Humanitarian at
11:00 AM
|
Access Comments