« Golden Sunset Cafe
|
Main
|
Daily Tech News 18 April 2023 »
April 17, 2023
Monday Overnight Open Thread (4/17/23)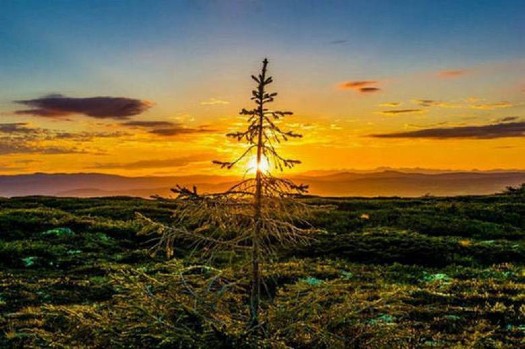 ***
The Quotes of The Day
Quote I

"Women were at increased risk for morbidity and mortality from Covid. And that actually has been well-proven in some studies, showing increased risks of death, but also being ventilated in the intensive care unit, preeclampsia and blood clots, all of those things increasing a risk of morbidity and mortality," Dr. Elizabeth Cherot, chief medical and health officer for the infant and maternal health nonprofit March of Dimes
Quote II

"I stand with the trans community and vehemently disagree with anyone who does not fully support equality and acceptance for LGBTQIA+ people. Anything to the contrary is total bulls**t." Author Judy Blume
Quote III

"If a labor inspector goes to a tobacco farm and finds a 12-year-old kid working, there's no labor violation to report," Margaret Wurth, a senior children's rights researcher at Human Rights Watch
Quote IV

"You're a scumbag.You guys are scumbags. All of you! Every one of you!" Unnamed Judiciary Committee attendee.
***

He should have lied and his response could have been: "I identify as a Muslim broad. Case closed. Period."

A Kenyan man recently made international news headlines after being caught taking part in a women's chess tournament using a full burka as a disguise.

In what is considered a first for the Kenyan Chess Federation, a disciplinary committee is currently debating the proper punishment for a male player who disguised himself as a Muslim woman in an attempt to win a women's chess tournament. 25-year-old Stanley Omondi was reportedly facing financial woes when he decided to try and get his hands on the £2,400 ($3,000) grand prize of a women's chess tournament. To pull it off without attracting too much suspicion, the male chess player put on a black burka which only left his eyes and feet visible, and registered under the false name 'Millicent Awour'. At first, organizers were none the wiser to the player's gender, but it was his prowess at the game of chess that first drew their attention…
***

Ouch. 401Ks took a hit today if you had Google stock.

Google Stock Drops as Samsung Considers Switching Its Devices to Bing
Google's shares dropped by 4% after a report of panic within Google over Samsung considering switching to Bing.

Bing could be taking over as the default search engine on Samsung devices thanks to its integration of ChatGPT Artificial Intelligence features. The shift would mark the first time in 12 years that Samsung has strayed away from Google, which has historically dominated the search engine market.

Google employees reportedly found out Samsung was considering switching to Bing last month, and The New York Times reported that according to internal messages, there was "panic" within Google's walls. Alphabet Inc's shares dropped by nearly 4% on Monday after reports surfaced that Samsung is considering moving away from the widely popular search engine, according to the outlet.
***
***
Oh the things we rationalize. I'm sorry lady, but you are obese with physical and mental health issues. You are not sexy.

'I'm a fat babe who wears 6XL bikinis - my haters are just jealous and insecure'
Rosie Jean, from the US, confidently describes her 6XL figure as 'sexy and beautiful' and is happily making money off of her curves thanks to her OnlyFans account
***

In Florida political news with national implications...... DeSantis Ramps Up Disney Feud With New Measures Against Theme Park

TOPLINE Florida Gov. Ron DeSantis (R) announced new planned measures against Walt Disney World Monday, including legislation that would overturn a controversial development agreement the company enacted, the latest twist in an ongoing feud between Disney and the Florida government as DeSantis has sought to wrest control over Disney's theme parks after the media giant opposed a state law known as "Don't Say Gay."
***

If I had my way: Private property could be defended with gun fire. Pew, pew, pew.

Huge mob storms Compton convenience store during 'street takeover,' outnumbered cops detain one person

A large mob of looters broke into a gas station convenience store early Sunday morning in Compton, California following a street takeover, stealing thousands of dollars of merchandise while the clerk hid inside, resulting in police not bothering to contain it and only one person being detained.
***
The ONT Musical Interlude & Blizzard Cancellation Emporium

The following passed on this day, April 17th:
2003 - Earl King
Earl King the New Orleans Blues guitarist died aged 69. King wrote the classic song Come On, (Let The Good Times Roll), covered by Jimi Hendrix.
&&&
1998 - Linda McCartney
Linda McCartney died after a long battle against cancer. Married Paul McCartney in 1969 when she was working as a photographer. As well as a being a member of Wings, she became an animal rights campaigner and launched her own brand of vegetarian food.
&&&
1987 - Carlton Barrett
Reggae drummer and percussion player Carlton Barrett of The Wailers was shot dead outside his house in Kingston, Jamaica. Joined Bob Marley and The Wailers in 1970, wrote the Marley song 'War'. Barrett was the originator of the one-drop rhythm, a percussive drumming style.
What's up with Jamaican reggae musicians being shot?
All biographical information taken from this day in music.com
***

I believe all of the elements of an award has been met. Genius Award Winner.

CLEWISTON, Fla. — A man is facing charges of Armed Robbery with a Weapon and Fleeing and Eluding Law Enforcement following an incident at a Clewiston arcade.

Just before 2 a.m. Saturday, the Clewiston Police Department responded to a report of an attempted armed robbery at the 777 Arcade on West Sugarland Highway.

CPD said the man entered the arcade wearing a mask and holding a gun, and demanded all customers get on the ground.
***

Fcvk cancer. Tonight's Feel Good Story of The Day.
Landmark surgery cures prostate cancer in under one hour

***
Weekly commenter stats for week of 4-16-2023

Top 10 commenters:
1 [603 comments] 'Sponge - F*ck Joe Biden' [84.64 posts/day]
2 [464 comments] 'Joe Mannix (Not a cop!)'
3 [442 comments] 'sven'
4 [376 comments] 'Christopher R Taylor'
5 [323 comments] 'rhennigantx'
6 [304 comments] 'andycanuck (Vwz3I)'
7 [273 comments] 'TheJamesMadison, being witty and sophisticated with Ernst Lubitsch'
8 [263 comments] 'Anna Puma'
9 [251 comments] 'Skip '
10 [250 comments] 'gp's Dark Energy Acceleration'
Top 10 sockpuppeteers:
1 [142 names] 'Michael Scott' [19.93 unique names/day]
2 [73 names] 'Joe's No Genius'
3 [71 names] 'Ciampino -- Mr Scot, we have a transporter problem'
4 [66 names] 'Miklosian waffle House Parking Lot Wedding Experiences'
5 [57 names] 'I am the Shadout Mapes, the Housekeeper'
6 [55 names] 'Loser says what?'
7 [46 names] '18-1'
8 [44 names] 'Just sayin''
9 [40 names] 'Sponge - F*ck Joe Biden'
10 [38 names] 'pookysgirl knows a pun when she sees one'
***

Tonight's ONT has been brought to you by Scottish Humor.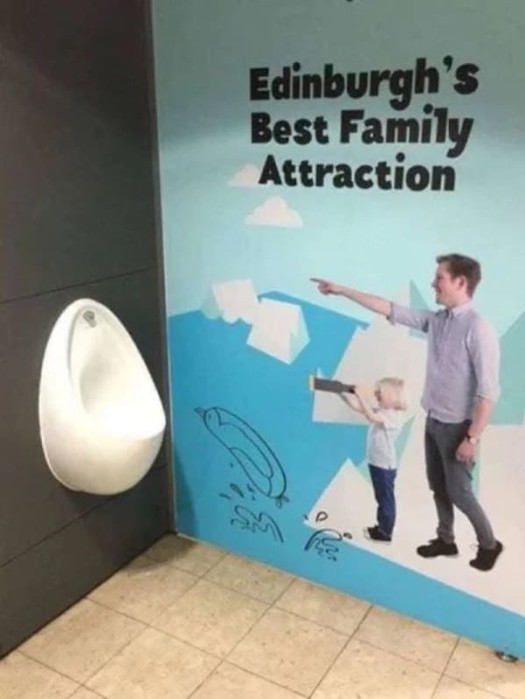 Notice: Posted with permission by the Ace Media & AceCorp, LLC. The ONT is produced in facility that processes nuts. All sorts of nuts.


posted by Misanthropic Humanitarian at
10:03 PM
|
Access Comments