« Gun Thread: Easter Edition!
|
Main
|
Daily Tech News 10 April 2023 »
April 09, 2023
Sunday Overnight Open Thread (4/9/23)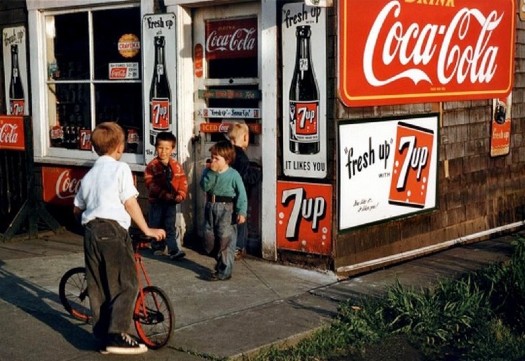 ***
The Quotes of The Day
Quote I

"She's not going to suffer the stigma of a conviction on any of those counts as long as she stays crime-free and abides by the terms of her probation," Attorney, Barry Taracks
Unless I'm proven wrong, the internet is forever Counselor.
*
Quote II

"I think we find ourselves at a cultural moment where our kind of political polarization coupled with some of the racial tension, throw in a COVID pandemic, and you got sort of the makings of declining levels of civility, and just treating each other in honoring and respectful ways," Mark Batterson, lead pastor of the District-based National Community Church
***
The Comments of The Week




***
Talking in a movie theater? Rude. Singing at musical? Rude and selfish.

The Bodyguard: Police called to Manchester Palace Theatre after audience 'riot' ends show early
'I thank everyone who was respectful of the performers and [feel] very, very sorry for those who weren't,' said show's star Melody Thornton

Cast members of The Bodyguard have called out "disgusting" audience behaviour after a "riot" reportedly broke out among audience members.

The musical production, which is based on Whitney Houston's 1992 film, is currently touring across the UK and Ireland starring Pussycat Dolls singer Melody Thornton.
***

What are the odds that the guy bitching about prices was clamoring full support for the "Fight for $15.00"? I remember many years ago when I was told, "Be careful for what you wish for."

'I'll never pay that': McDonald's customer shows Big Mac combo is $16.89

'It wasn't worth it when it was like $8.'
***

Every day I check out PJ Media, Western Journal and other 'Conservative' sites. Everyday they ask me to pay for their hard hitting journalism while they save 'Conservatism'.
I have a problem with their hard hitting journalism. What they are practicing is basically Click Bait, throw in some pipe dreams and you get the majority of their stories.
Take for example this headline from PJ Media: Alvin Bragg Might Be in Serious Trouble Following Trump Indictment

A source familiar with the matter told Fox News Digital that the House Judiciary Committee is contemplating summoning Manhattan District Attorney Alvin Bragg and two prosecutors who quit his team last year to testify before Congress.

House Judiciary Committee Chairman Jim Jordan (R-Ohio) and House Oversight Committee Chairman James Comer (R-Ky.) have been pressuring Manhattan District Attorney Alvin Bragg and his office for answers since last week, just days before the extraordinary indictment and arrest of a former U.S. President. Jordan and Comer have requested that Bragg testify before Congress.
First of all, the State of New York will do nothing to Alvin Bragg.
Secondly, even if Bragg shows up in front of the professional congress critters nothing will happen to him. He won't be in trouble.
How many Obama appointees lied through their teeth to the House and Senate? Nothing ever happened to them. If Jim Jordan and the House Judiciary committee wanted to show their testosterone they have James Clapper in handcuffs for his blatant lying. Yawn. It aint happening.........
The next example of getting "our" hopes up.......Kari Lake's Election Challenge May Have Just Got a Major Boost from Biden DOJ's Conviction

The Biden Justice Department may have just inadvertently strengthened Arizona Republican gubernatorial candidate Kari Lake's case that November's election in Maricopa County should be set aside.

At the end of last month, the DOJ secured the conviction of Douglass Mackey, known on Twitter as "Ricky Vaughn," on the charge of "conspiracy against rights."
Yeah, sure her challenge may have got a boost. And I may have a chance of being the next UN Ambassador.

Thanks folks. I'll just keep my money.
***

Government grants, what are they good for? Well this my Moron friends.
According to a recent study from the University of Surrey, the human body has the ability to predict the timing of regular meals. The findings of the research team suggest that the daily rhythms of blood glucose levels may be influenced not only by the timing of meals but also by their portion sizes.

A team of researchers at Surrey, led by Professor Jonathan Johnston, conducted a pioneering investigation to determine if the human circadian system is capable of anticipating large meals. Circadian rhythms, which refer to physiological changes that occur in a 24-hour cycle and are typically synchronized with environmental cues like light and darkness, encompass a variety of metabolic changes.
***
The ONT Musical Interlude & Chocolate Bunny Emporium
On this day: 9 Apr 1988
Dave Prater of soul duo Sam & Dave was killed when his car left the road and hit a tree in Syracuse, Georgia, on his way to his mother's house in Ocilla. He was 50. Recorded for Stax Records from 1965 - 1968, hits included 'Soul Man' and 'Hold On, I'm Coming.'via thisdayinmusic.com
&&&
Born on this day: 9 Apr 1932
American singer-songwriter Carl Perkins who had the 1956 US No.2 & UK No.10 single 'Blue Suede Shoes.' Perkins' songs were recorded by Elvis Presley, The Beatles and Johnny Cash. Paul McCartney claimed that "if there were no Carl Perkins, there would be no Beatles." Perkins died on 19th Jan 1998 aged 65. via thisdayinmusic.com
Good stuff tonight........
***

A BMW, a mobile home park, flashing lights can only mean one thing: Genius Award Winner.

A Michigan man was arrested this week after authorities say he posed as a cop and unwittingly attempted to pull over an off-duty police officer.

Christian Katan Mansoor, 18, of Macomb Township, who is not a police officer, was driving a BMW and flashed red and blue lights during an attempted traffic stop of a Waterford Township officer who was off the clock about 11 p.m. Monday, according to a Wednesday statement from the Oakland County Sheriff's Office.

"Karma Bites Phony Cop Trying To Pull Over Real Cop In Traffic Stop," the office headlined its statement.
***

Not too often a politician is our: Tonight's Feel Good Story of The Day.

Texas Governor Greg Abbott says that he will pardon US Army Sgt. Daniel Perry and "rein in" the "rogue" Soros-funded District Attorney of Travis County, who brought the case to trial before a deep-blue jury despite the fact that police in Austin had ruled that Sgt. Perry acted in self-defense in 2020, when he shot an armed BLM rioter dead as he faced a mob attack and came under gunfire.
***

Tonight's ONT has been brought to you by Things I Wouldn't Do.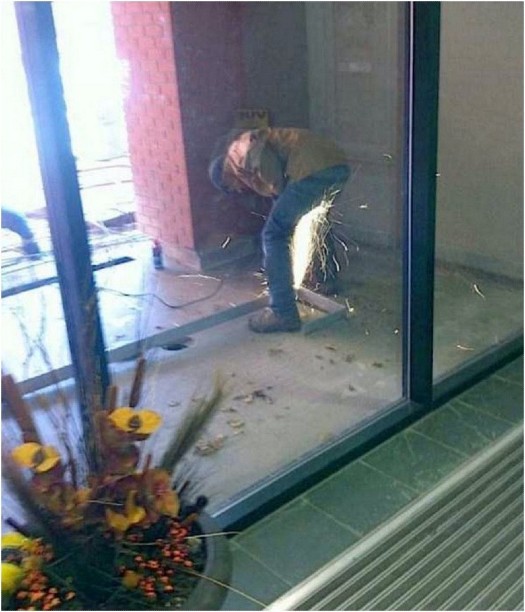 Notice: Posted with permission by the Ace Media Empire & AceCorp, LLC. ONT Tips, loose change, drink tokens and burner phones to petmorons at gmail dot com. Complaints, pissing and moaning to someone who cares. That aint us.

posted by Misanthropic Humanitarian at
10:00 PM
|
Access Comments