« Biden Junta Releases Report on His Bloody Afghanistan Bungling The Day Before Most of DC Goes On Vacation;
NSC Spokesliar Claims It's Not About "Accountability," But Also, It's All Trump's Fault
|
Main
|
Kyle Shideler: Excuse-Making for, and Even Justifications for, Trans Extremist Violence Will, of Course, Lead to More Trans-Extremist Violence »
April 07, 2023
DeSantis' Stalker and Serial Accuser Rebekah Jones: Ron DeSantis Kidnapped My Child!
Another broken AWFL lunatic who needs to be put in a fucking sanitarium.
Here is her charge, repeated far and wide by the leftwing propaganda corps that has continued repeating every one of her maniac defamations: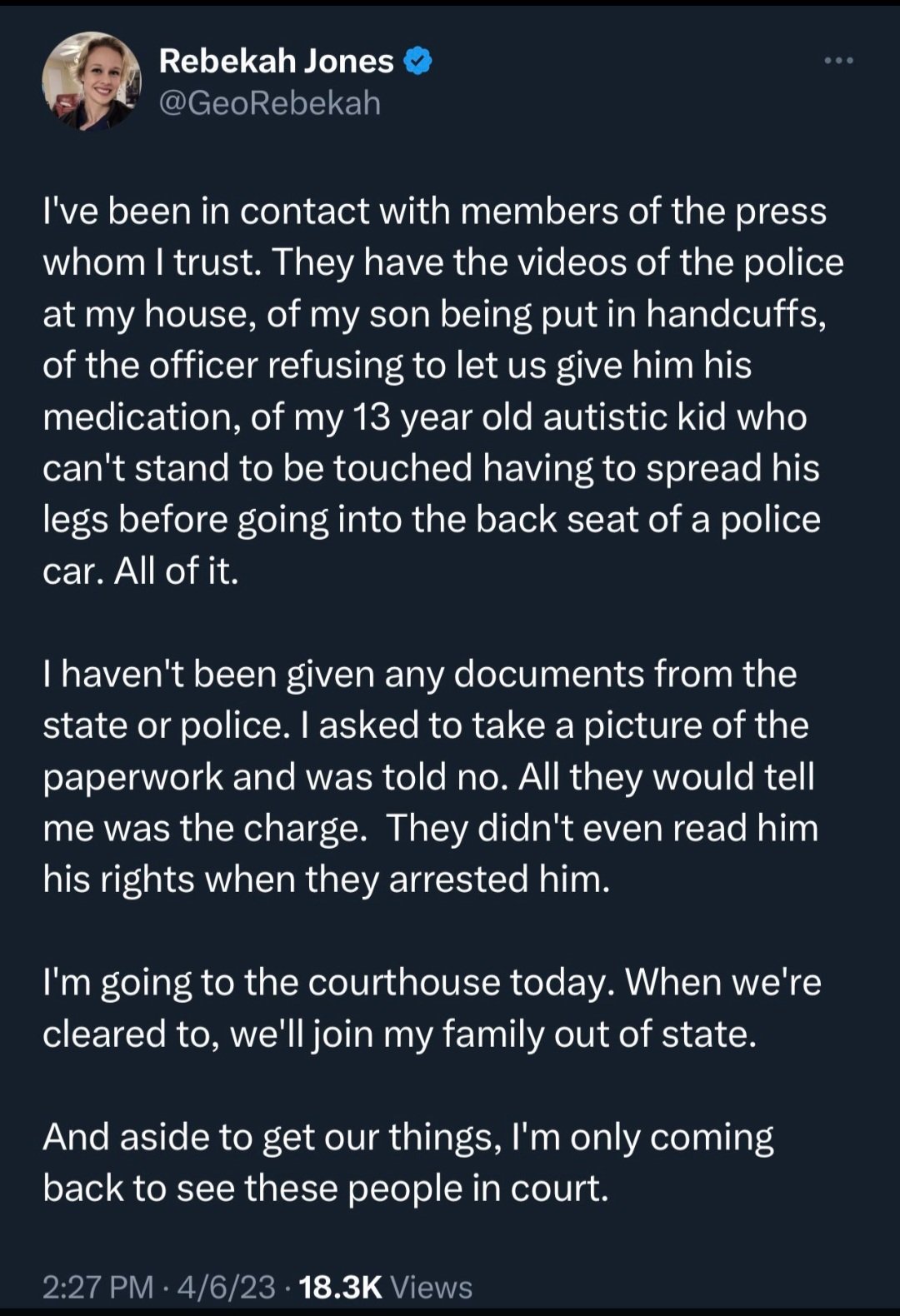 Do you know the end of this story? If you don't, do you want to take a guess?
This lunatic's lunatic son was peaceably arrested -- she turned him in to the police -- after he threatened to shoot up a school.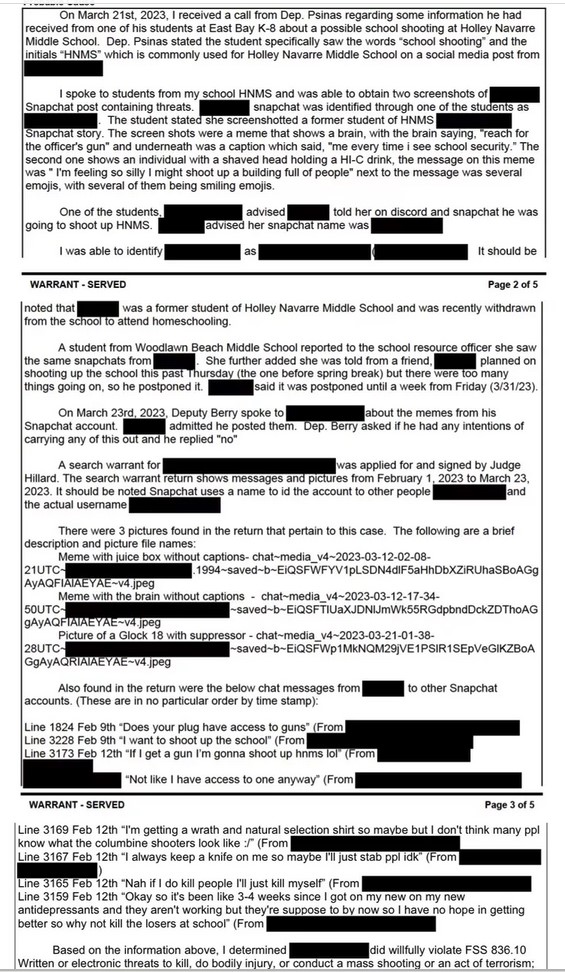 From the Pensacola Journal:
An incident report released Thursday afternoon by the Santa Rosa Sheriff's Office allege that the 13-year-old made repeated threats to shoot up Holley Navarre Middle School and to stab students who angered him.

Investigators interviewed multiple students who spoke with the teenager, as well as those who saw messages he posted on social media. In the messages to his friends, the teenager made the following statements, among others:

"I want to shoot up the school."

If I get a gun I'm gonna shoot up hnms lol."

"I'm getting a wrath and natural selection shirt so maybe but I don't think many ppl know what the columbine shooters look like."

"Okay so it's been like 3-4 weeks since I got on my new antidepressants and they aren't working but they're suppose to by now so I have no hope in getting better so why not kill the losers at school."

The teenager told one of his friends that he planned to shoot up the school the Thursday before Spring Break but there were too many things going on so he postponed it until March 31.
Oh he's on antidepressants? What a fucking shock. Gee, I wonder where he got his fucked-up brain chemicals from. Maybe from his whore lunatic histrionic stalker mother. That's my best guess.

More from Jazz Shaw at Hot Air. I swiped most of his post, but I did leave a bit behind.
Like: Rebekah Jones has apparently held three jobs in her claimed field of "information science" and all three times she's been fired... and criminally charged.
Another histrionic, evil lunatic AWFL. The Democrat Party is deliberately stoking the insanity of women predisposed to lunacy, because they make good shock troops and Surprise Witnesses at confirmation hearings.

posted by Ace at
02:00 PM
|
Access Comments