« Now Nike Pays Male Womanface Influencer Dylan Mulvaney to be a Model for... Sports Bras
|
Main
|
Quick Hits »
April 06, 2023
ANOTHER Transgender Arrested for Planning a Fresh School Shooting in Colorado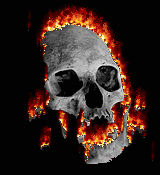 Corrected: This is a fake woman, not a fake man. In other words, this is just another violent White Male, who will get very sympathetic media treatment despite that.
Do they have enough "visibility" yet? How many more children do they need to kill for vengeance?
A trans-identified male who goes by Lilly, though his given name is William Whitworth, was arrested and charged after a police investigation in Colorado Springs revealed that the 19-year-old was responsible for "threats involving schools in Colorado Springs Academy District 20."

Whitworth faces charges of attempted murder after allegedly making threats against schools in Colorado Springs, Colo., according to local news.

...

Whitworth is an alum of the school district and attended from 2014-16. Whitworth had attended Timberview Middle School in District 20, and an affidavit showed that this was the school Whitworth planned to target, for "no specific reason."

The investigation began after the sheriff's office was dispatched on March 31 due to a disturbance.
That was the first day of the "Trans Day of Vengeance," which had been scheduled for March 31 and April 1.
Deputies spoke with someone at the door on that day, and learned that another individual inside was "very upset and punched holes inside the walls." Deputies, however, were not immediately allowed access to the residence.

...

Deputies asked Whitworth if he had an intention of harming people at a school, and according to an affidavit, Whitworth indicated that this was the intention.

When asked why, Whitworth said "Why does anyone do it."

Whitworth, deputies noted, appeared to be drunk and made suicidal statements. Additional targets per Whitworth's manifesto were churches, and the planning had been ongoing for a month. Whitworth told officers that he had learned how to make a detonation device on YouTube.

...

The manifesto's contents detailed:

"A list of firearms and how to 3D print them; Detailed lists of numerous named individuals to be killed and their indented casualty versus injury rate. Information detailing the creation of improvised explosive devices; The Finalization of locations being Timberview Middle School, Prairie Hills Elementary, and Pine Creek High School."

This comes after trans-identified female Audrey Hale shot 3 children and 3 adults to death in The Covenant School in Nashville, Tenn.

Boy the media doesn't want to talk about "heated rhetoric" and "incitement to violence" now, does it?
They attack us nonstop for our every f***ing word and yet within two weeks you have not one but two trans extremists plotting to murder children and Jake Tapper suddenly finds that the topic of "extremist rhetoric which might set off a killer" has no interest to him whatsoever.