« Malign Design Cafe
|
Main
|
Daily Tech News 5 April 2023 »
April 04, 2023
Tuesday Overnight Open Thread (4/4/23)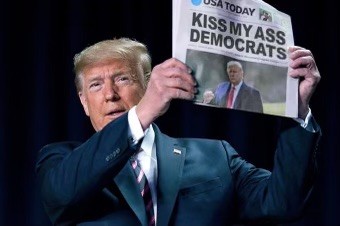 ***
Quote I

"Show me the man and I'll show you the crime" Lavrentiy Beria, the most ruthless and longest-serving secret police chief in Joseph Stalin's reign of terror in Russia and Eastern Europe
***
Points To Ponder

Why is it when archaeologists find human remains, they always determine that they are either male or female and none of the other hundreds of genders?
• Why is it that so many are more outraged that Brittney Griner was stuck in Russia than they were about Americans being stranded in Afghanistan?
• How is it that the government can't control gasoline prices…but the weather is something they can fix?
• We're churning out a generation of poorly educated people with no skill, no ambition, no guidance, and no realistic expectations of what it means to go to work.—Mike Rowe
• If kids knew what they wanted to be at age eight, the world would be filled with cowboys and princesses. I wanted to be a pirate. Thank goodness nobody took me seriously and scheduled me for eye removal and peg leg surgery.—Bill Maher
• Why were we told to lower our AC usage on hot days to prevent overwhelming the electric grid while simultaneously being told to trade in our gas cars for electric vehicles?
• Why is canceling student debt a good idea? Does it make sense to reward people who do not honor their financial commitment by taxing the people who do?
• Does it make sense to cut off oil from an ally and buy it from an enemy who calls for your death?
• Are we living in a time where intelligent people are silenced so that stupid people won't be offended?
• Is this a great description of America: Andy has left town and Barney is in charge?
• Why is talking sexually in the workplace considered sexual harassment to adults…but talking about sexuality to children K-3 at school considered education?
• Who else had a 'ministry of truth"…Hitler…Goebbels…Stalin
• Eliminating the production of 500,000 American barrels of oil a day to buy 500,000 barrels a day from Russia is simply…well…stupid.
• I saw a movie where only the police and military had guns; it was called Schindler's List.
• If your electric car runs out of power on the interstate, do you walk to a charging station to get a bucket of electricity?
• Why are we running out of money for Social Security and Medicare and not for welfare, illegals and free college?
• I just got a full tank of gas for $22. Granted, it was for my lawn mower, but I trying to stay positive.
• There is a coin shortage. America is officially out of common sense.
• If an 18 year old isn't mature enough to own a firearm, then maybe five year olds aren't mature enough to change their gender

• Sign in Texas: DON'T VOTE FOR WHAT YOU FLED
• Nobody called it "Toxic Masculinity when we were saving the world.
• Mice die in mouse traps because they do not understand why the cheese is free. Just like socialism.
• The most powerful governments on earth can't stop a virus from spreading…but they say they can change the earth's temperature if you pay more taxes.
• Want to stop drunk drivers from killing sober drivers? Ban sober drivers from driving. That's how gun control and COVID lockdowns work.
Won't stand for the national anthem, perhaps you should give your legs to a veteran who lost his. That way a real man can stand in your place.
• If socialism is so good and capitalism is so bad…then why aren't the caravans heading to Venezuela?

History is not there for us to like or dislike. It is there for us to learn from. And if it offends you, even better…because then you are less likely to repeat it. It is not anyone's to erase…it belongs to all of us.
This explains why the United States is not the country that I grew up in.
***
It was difficult to draft this ONT. Would you folks be interested in the Banana Republic legal case vs. President Trump. Or would you want to comment about other things.
I'm leaning on a skimpy ONT.
But first.............
***

Country music. All good things must come to an end.

Despite the immoral rot that has set into our society, there was one area of popular culture that was long considered a relative haven for conservatives.

Country music, with much of its emphasis on God, family and hard work, has been seen as a safe harbor amid the explicit wickedness that now dominates most of American entertainment.

Unfortunately, the CMT Music Awards on Sunday night suggest those days might be over.

Singer Kelsea Ballerini's performance of "If You Go Down (I'm Goin' Down Too)" featured drag queens as backup dancers amid LGBT "pride" rainbow lights.
Speaking of mentally ill and people devoid of reality..................
***

In other words, Do as I say not as I do.

California's performative ban on state-funded travel to states with policies Sacramento politicians don't like may soon end. Sen. Toni Atkins, D-San Diego, has introduced Senate Bill 447 to repeal California's ban on travel to two dozen states with anti-LGBT laws. But, of course, there's a catch.

Back in 2016, the state imposed a travel ban on "non-essential" state travel to select states. The list of states has continued to grow, including to states like Florida for restricting transgender women from participating in public sports teams intended for biological women.

In practice, the ban doesn't really stop travel from California lawmakers and officials to such states. Last summer, for example, Gov. Gavin Newsom vacationed in Montana, which is subject to the travel ban.

Needless to say, none of the states facing the bans have decided to change course just because fewer California state-funded delegations were dropping by.
***
The ONT Musical Interlude & Ice Age Emporium
Record men like Seymour Stein simply don't exist anymore. Stein, who died Monday, April 2 at 80 after a battle with cancer, had a career that spanned decades of originators, from James Brown and the Dixie Cups to Madonna and Morrissey. He was the ideal sort of person to start a record company: a musical obsessive with wide open ears. He was cognizant of trends as they happened — his first music job was at Billboard, where he had a front-row seat to the creation of the all-genre Hot 100 singles chart — but wasn't afraid to venture into sonic territory that might scare the more narrow-minded A&R reps.
&&&
Born on this day: 4 Apr 1913
American blues musician Muddy Waters, In the early 1950s, Muddy Waters and his band recorded several blues classics, 'Hoochie Coochie Man', 'I'm Ready' and 'I Just Want to Make Love to You'. The Rolling Stones named themselves after his 1950 song 'Rollin' Stone', his music influenced Eric Clapton's career, Led Zeppelin's 'Whole Lotta Love', is lyrically based on the Muddy Waters hit 'You Need Love'. Waters died in his sleep from heart failure on 30 April 1983 aged 70. via thisdayinmusic.com
&&&
Born on this day: 4 Apr 1952
Irish guitarist and singer Gary Moore, who was a member of Skid Row and Thin Lizzy. As a solo artist he had the 1979 UK No.8 single 'Parisian Walkways'. His 1990 album Still Got the Blues featured contributions from Albert King, Albert Collins, and George Harrison. Moore died on 6 February 2011 while on holiday in Spain. via thisdayinmusic.com
***

He will never brag again. Genius Award Winner.

A Texas man bragged about stealing money from a Mexican cartel and believed he was safe from retribution in the United States — but now he's missing, according to the FBI.

Erik Tadeo Ramirez was last seen trying to escape from a moving pickup truck as it crossed the Juarez-Lincoln International Bridge in Laredo, Texas, according to a criminal complaint filed by the FBI.

A March 24 video recording captured a man with a bloodied face in the passenger seat of a blue Dodge Ram with several other men at 1:09 a.m. He opens the door and tries to jump out, but the men grab him and pull him back inside, officials said in the complaint.

The truck blows past the bridge attendant and heads into Mexico, leaving a blood-stained shirt and pair of pants along the road, according to the complaint.
***

Tonight's ONT has been brought to you by the Watery Grave.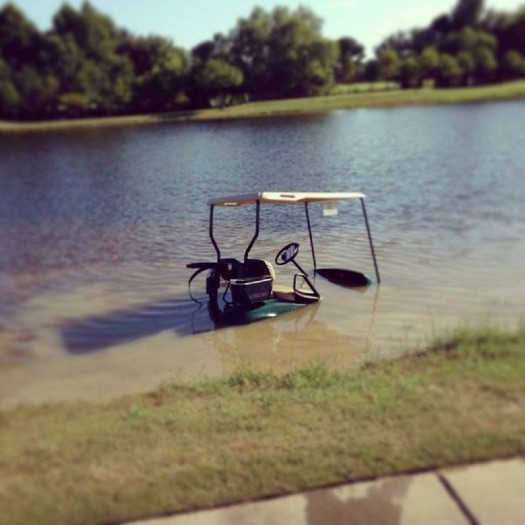 Notice: Posted with permission by the Ace Media Empire & AceCorp, LLC. Legal representation provided by Dewey, Cheatem & Howe, S.C. The host's wardrobe graciously donated by St. Vinnie De Paul.

In the event you miss the regular landscape photograph above the fold, here is it is with a mystery click to boot.

posted by Misanthropic Humanitarian at
10:01 PM
|
Access Comments