« Mid-Morning Art Thread
|
Main
|
Trans Extremists: Audrey Hale Struck a Blow for Trans Rights »
March 29, 2023
Wednesday Morning Rant [Joe Mannix]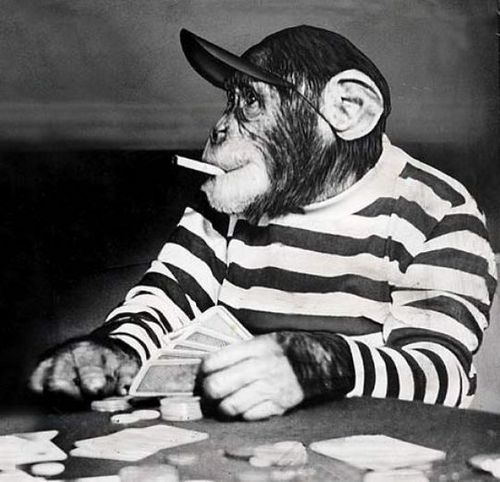 Let Them Eat Ice Cream
Ice cream is becoming something of a meme. For example, Pelosi's sub-zero freezer full of premium ice cream that she showed off in a "Marie Antoinette" moment of telling her suffering constituents to stay home and enjoy some ice cream during the COVID overreach. The Left tries to get in on it, too, with the whole "two scoops" thing in the ruling class's constant assault on all thing Trump. Then, of course, there's Brandon's ice cream obsession.
This latter came to the fore again this week when the president came to the lectern to deliver remarks, including about the Nashville shooting. He opened those remarks with some "jokes" about ice cream. Really, it was a soliloquy on his love ice cream. He talked ice cream, DOCTOR Jill and threw some compliments to a congressman as the opening act. He even tossed some creepy Biden whispering into the deal. This was probably planned as a lightweight opener before Nashville was added to the agenda, but they left it in regardless.
During that opening act and despite the new context, the press room was in stitches. Lots of good guffaws and polite laughter. That is what I think is most notable about this incredibly crass and inappropriate opener. Not just that the president (well, the guy with the title and who sits at the desk, anyway) opened remarks that would now include a new tragedy with rambling jokes and joviality, but the reaction to that incredibly tone-deaf and bad opener. The press room was all-in with Biden's faux folksy faffing about.
They laughed, and it sounded fairly genuine. When Biden called out the Congressman, they clapped and cheered. It was all immediate and widespread. The man spoke. The seals clapped. There were no low whistles of surprise or confused muttering. Nobody, of course, went so far as to say anything. The heard the jokes. They laughed. They heard to compliment. They cheered. They certainly didn't consider that this was supposed to be an address on a tragic mass murder and the incredible response to it by the local police.
No. Ice cream, DOCTOR Jill and folksy politicking. And they lapped it up. The press in the room underscored the depravity of our ruling class. Brandon's opening remarks are typical. He's a demented old dotard who was never smart or tactful even at his best. He's always been a dumb, dishonest and disrespectful bully and nothing more should be expected of him. This is who he is. It's the real Brandon. The true "dark" Brandon, rapping about ice cream in a display of the banality of evil.
They didn't care. Not only did they not care, they went along with it. This is how our ruling class operates. Kids dead in Nashville? Laugh along about ice cream. Why not? The Party Man at the front of the room joked, so the Party Men in the gallery laugh. They saw nothing wrong with it. They raised no objections. They didn't even decline to participate.
For our ruling class, there's always room for ice cream.

posted by Open Blogger at
11:00 AM
|
Access Comments