« Gun Thread: End of February Edition!
|
Main
|
Daily Tech News 27 February 2023 »
February 26, 2023
Sunday Overnight Open Thread (2/27/23)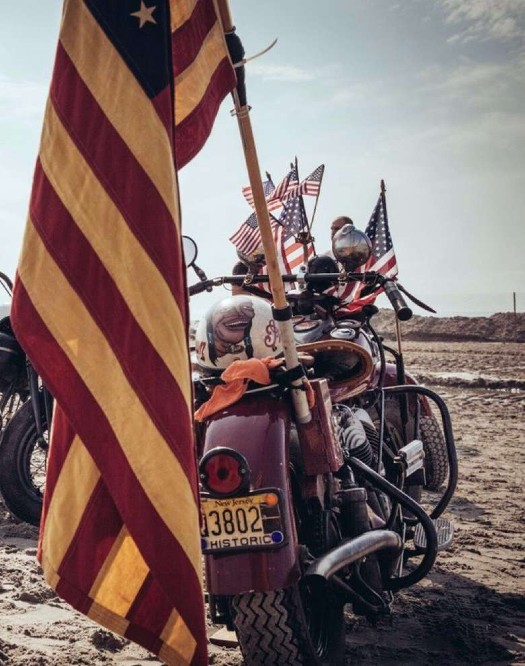 ***
The Quotes of The Day
Quote I

"I mean we certainly, certainly dodged a bullet on this one," Bryan Kennedy, mayor of Glendale,WI
Quote II

"I'm tinkering with some, but this isn't a game of whack-a-mole that anyone can 'win.' The best we can hope for is to bail enough water to stay afloat.". Clarkesworld editor Neil Clarke
Quote III

"I will be a thorn in your sides. I just want you to be aware of what you've awoken," Adam Zajac
Quote IV

"Coming out of Covid a year and a half ago, we were praising cashiers and folks that worked in grocery stores, and now we need to continue to respect them and make sure they are taken care of," State Representative Megan Cotter(RI-D)
Quite frankly Megan it is none of your Goddamned business how many self-checkout machines are at any store.
***
The Comments of The Week



***

So California's sanctimonious green energy isn't all it is cracked up to be? I'm completely out of Give A Fvcks.

More than 126,000 without power in California as storm brings rain, heavy snow, damaging winds
The storm will eventually move northeast by Tuesday.


More than 126,000 customers are without power in California as a major storm brings record rainfall, heavy snow and damaging winds. The storm will be moving from southern California across the entire country over the next few days, eventually moving northeast by Tuesday.

As of Saturday morning, more than 30 million Americans are under weather alerts in the West, ranging from blizzard warnings in the mountains near Los Angeles to wind chill alerts in the Northern Plains.
***

Depression is a horrible condition which can lead to suicide. What should we do about our military's high suicide rate? Taking away guns is not the answer.

Reforming the military up-and-out personnel system, guaranteeing pay and reimbursements for troops and limiting access of younger service members to firearms top a list of recommendations from an independent group of researchers tasked to help reduce suicides in the Department of Defense that were released Friday.

The Suicide Prevention and Response Independent Review Committee released its final report, containing 127 recommendations, of which 23 received high prioritization, for reducing suicide in the military. Among the recommendations are several involving owning firearms and reforms to the military's promotion system, researchers told reporters on Friday.

While the panel recommended a wide swath of reforms, the researchers keyed on reducing easy access to firearms for those at risk for suicide as the most productive action the military could take in the short term.

"When we look at the science of suicide prevention, there's arguably only one thing that all researchers agree on," Craig Bryan, a psychiatry professor at the Ohio State University and an Air Force veteran, told reporters during a press call ahead of the report's release Friday.
"And that one thing is that taking steps to slow down convenient access to highly lethal methods, like firearms, is the single most effective strategy for saving lives."
***

Depositions should be interesting. Discovery could be a literal bitch.

The bizarre saga of Lady Gaga's kidnapped dogs just got weirder.

The woman who returned the two dogs is suing the pop star for not paying the $500,ooo reward that she claims was promised to anyone who delivered the French bulldogs safely back to their owner, no questions asked, according to a TMZ report. In another twist, the plaintiff was herself involved in the crime, having pleaded no contest to one count of receiving stolen property.
***

Will towing recovery companies stop towing EVs? They might.

Tesla catches fire for second time while being towed after crashing into Scottsdale building
***

Fighting the man! Even when you are a member of the upper crust. Commie broad Angela Davis is a descendant of Mayflower travelers.

Racial activist and former fugitive Angela Davis was shocked to learn she is a Mayflower descendent on Tuesday's episode of "Finding Your Roots" on PBS.

Davis is notorious for working with the Communist Party USA and the Black Panther Party in the 1960s and 70s. Her involvement in the armed takeover of a California courtroom resulted in four deaths and her placement on the FBI's Most Wanted List.

Now 79, Davis was the latest to appear on the PBS show where celebrities and public figures learn about their ancestry.

Near the end of the episode, after discussing multiple members of her family, the former Black Panther learned she descended from William Brewster, one of the 101 people who came to the colonies in 1620 aboard the Mayflower.
***

Hey everybody, look at me, I'm cool. I also live in a converted dumpster without a bathroom.

Harrison Marshall converted a dumpster into a tiny home and moved in last month.

The artist came up with the idea after struggling to find a home he could afford to rent in London.

The project cost $4,800 and has a mezzanine bed, sink, and kitchen area – but no bathroom.
***
Woman who 'married' rag doll claims their son has been 'kidnapped and held hostage'
A woman who says she married a rag doll now claims their 'son' has been 'kidnapped and is being 'held hostage'. She has now quit her job in a bid to find her child
***
The ONT Musical Interlude & Lithium Battery Emporium

This Day In Music.com wasn't working so you get random selections.
&&&
***

Oooopsie! Genius Award Winner.

Teen recklessly playing with lighter and aerosol leads to apartment fire in Ephrata
***

Your humble Cob is not sure if this is a Tonight's Feel Good Story of The Day. But, it is cute. And we all need some cuteness in our lives.
***

Tonight's ONT has been brought to you by Unsavory Kitchens.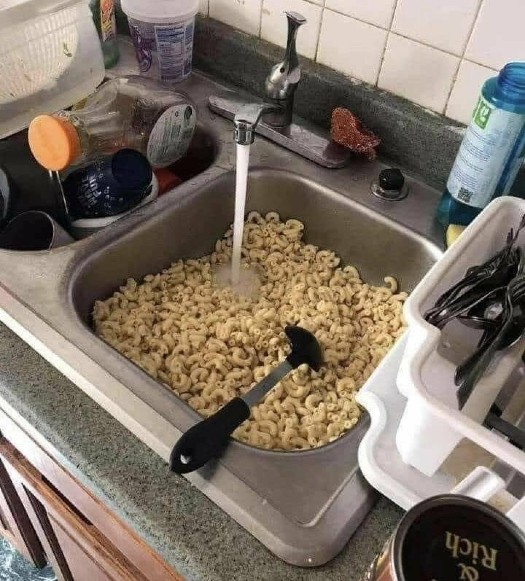 Notice: Posted with permission by the Ace Media Empire & AceCorp, LLC. ONT Tips, loose change, drink tokens & burner phones to petmorons at g mail dot com. Other stuff? I really have no idea.


posted by Misanthropic Humanitarian at
10:03 PM
|
Access Comments