« First-World Problems...
|
Main
|
Gun Thread: End of February Edition! »
February 26, 2023
Food Thread: Hanger Steak? Steak Hanger?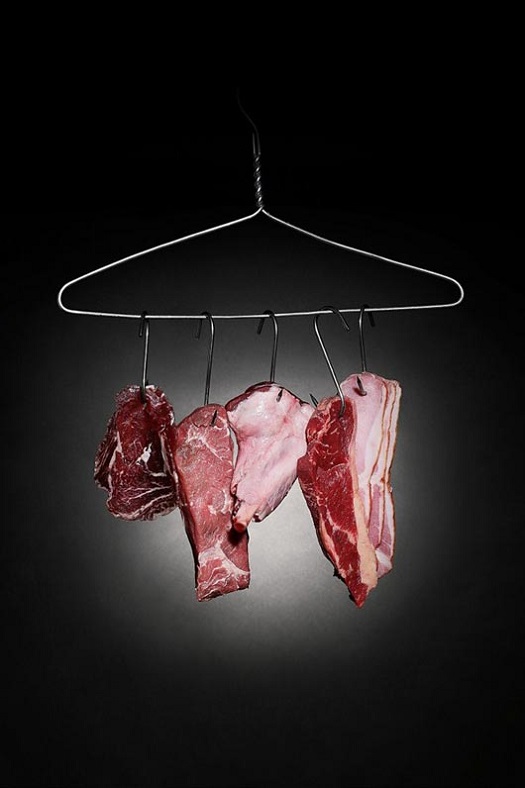 A large prime New York Strip steak or a fantastically marbled rib steak or even a 12 ounce filet is a steak lover's Nirvana. It's also rather expensive, and amazingly difficult to find great examples in most supermarkets and even butcher shops. There just isn't that much great beef floating around because much of it is snapped up by restaurants.
Sure...you can order some incredible stuff from the various high-end butchers that have proliferated the last several years. American and Australian Wagyu beef for $100+/lb? Sure! There's plenty of that. Beautfully marbled grain-fed beef from our best ranches can be had with relative ease, at a price that would require a second mortgage.
So what's a carnivore to do? Well, there are cuts that are delicious and beefy and relatively tender at a fraction of the price of the high-end stuff. Will it be meltingly tender? No. But it will taste great, and won't break the bank.
Chuck steak is maligned for being gristly and tough, but with careful preparation and slicing it can shine as a wonderful and beefy cut. Hanger steak and flap steak and until recently skirt steak are all less expensive than the famous troika of NY Strip, rib steak and filet. Even sirloins are cheaper, and with a careful eye you can get some fantastic food for much less!
But that is the trick isn't it? What should we look for when we gaze across the display case? Marbling is easy to see, but what about the connective tissue that makes an otherwise tasty bite of beef a chewy and unpleasant mess? Or the 10 sirloins that each have their own proportion of the top of the cut (which can be great)?
Unfortunately that is a skill that cannot be explained in a blog post. Just pay careful attention to what you buy, look at it carefully before you cook it, and remember what tasted good and what tasted like your old shoes.
But it can be done! When I go to the market and I see some sort of "new" cut of meat, I will usually buy one just to figure out what the hell is going on! For instance, my regular place started selling what they called "Petite Filet" several months ago. It's cut from the chuck, but it seems to be a bit more tender, and nicely flavored. At full price it isn't worth it, but on sale? Yes, I will buy it.
That's the sort of calculation necessary for all of us who do not have unlimited funds. But it isn't a life of boring food. It just takes a bit more work.
******
I don't have a dog in this fight, because frankly it's none of my damned business whether somebody wants to drink raw milk. Personally? Nope, it's not for me, but I eat raw oysters with great glee and happiness, knowing that there is a non-zero chance of food-borne illness.
But some people (please read that as "the pinch-faced scolds on the left") simply can't abide that most people like to make their own decisions about such things.
North Dakota House sends raw milk bill to Senate; would OK on-farm sale

The bill has public health advocates butting heads with supporters of raw milk. Raw milk advocates say that exposure to pathogens such as E. Coli, Salmonella, and Listeria is less important that their perceived benefits of unpasteurized milk.
I doubt there is much in the way of benefit to raw milk. I also don't care. But the idea that "public health advocates" should have any say in anything normal human beings do is a cruel joke. These are the people who just a few years ago wanted us to wear three masks and never approach within six feet of another human being. They are worthless drones in service to authoritarian tendencies in our society, and they should be thoroughly mocked and made irrelevant.
******
Commenter "someone who prefers not to be named" was recently in New Orleans with some time to kill, so he...
...randomly picked The Bourbon House for dinner (a Brennan's restaurant - hard to go wrong...). Ultimately settled on BBQ Shrimp Po Boys. The bread is cut cleanly across (not in the typical sandwich plane), and hollowed out to form two cups. The BBQ Shrimp fills the void. No tomato, no dressing, no pickles, and surprisingly not much mess. The bread keeps the sandwich hot…well worth your time and effort.

They have bourbon and oysters, too…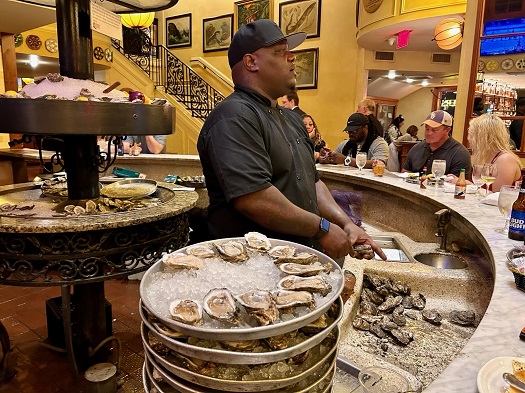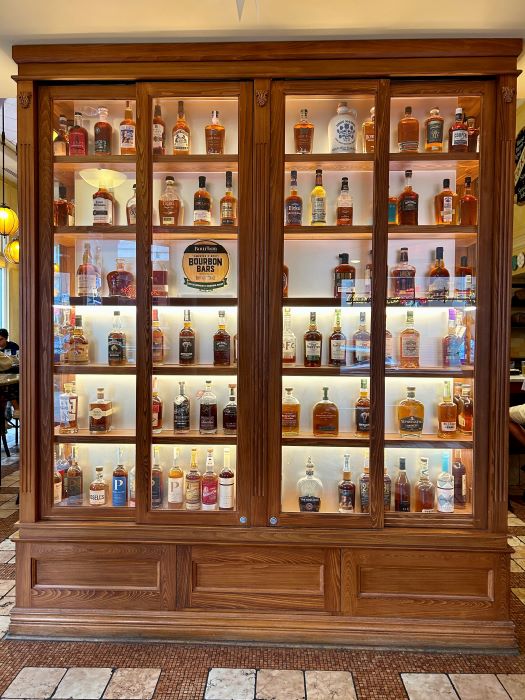 ******
Butter is wonderful, and I don't think I'll get much of an argument from anybody with that point. I eat and cook with it almost every day...it is a kitchen staple that is indispensable! But most American butter is made on a large scale, and while that is not a criticism, it does reflect our culinary disinterest in what is an essential ingredient.
Say what you will about the French; they know butter! They have a dizzying variety available to the typical shopper, and its production is part of the national psyche.
There are several French butters available in America, and while they are pricey (don't cook with them...just eat them), it is a real pleasure and quite an eye-opener to try them.
[Hat Tip: Blake]

******
Yes, I know. David Lebovitz is irritating and pompous, and boy am I sick of him crowing about the joys of living in Paris. But he does know how to bake, and I like this recipe because he is bringing an American standard to France!
I love lemon bars, and I have a very good recipe I have posted here, but this is new to me, and I like the idea of using whole lemons. I'll make it soon and find out whether it is an idea best left to recipe writers...
******
There is a certain pomposity and superiority among some American chefs that I find extremely off-putting. They raise their craft to some impossible (and nonexistent) level that they hope confers some sort of special and rarified celebrity to what is actually a perfectly common and normal activity. Everybody does it, and while some people take it more seriously than others, it is not something that is outside of normal people's range.
That's why I like this guy! He is really good at what he does, and has taken it seriously for a very long time. His comments about dough are spot-on, and it is obvious to me that he has kept learning during his career.
Yet he expresses a cheerful and pleasant humility! He happily admits that he doesn't know everything, that there is an element of luck to his success, and that he cannot control the normal variation of his dough making.
I haven't had their pizza, so I can't confirm that it is great, but it sure does look delicious.

******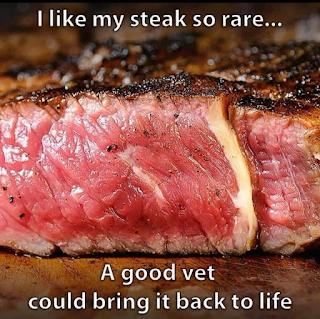 [Hat Tip: JT]
******
Just send me oysters. Lots of oysters, and I will provide special dispensation for those without taste who insist upon maple syrup with their French Toast. And pork rib roasts from the front end of the pig where all the good and fatty meat lives, carrots that don't taste like stalky chalk, spare bottles of Van Winkle Special Reserve 12 Year Old Bourbon, an herb garden that actually produces herbs (but no basil!), well-marbled NY strip steaks and elk backstrap to:
cbd dot aoshq at gmail dot com.
And don't think that the rest of you are off the hook with maple syrup and French Toast: I'm still watching you! And I am watching you perverts who shake Manhattans and keeping a list for the Burning Times.

posted by CBD at
04:00 PM
|
Access Comments