« Pandemic Power 2.0: The WHO Comes To America
|
Main
|
Food Thread: Perfect Recipes Are The Enemy Of Good Food »
February 19, 2023
First-World Problems...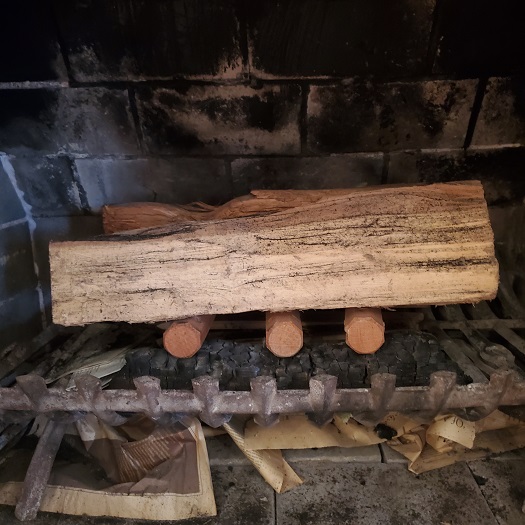 What a sad sight! The weather has been so unpleasantly un-winterlike that I have not had a fire, even though I built that one in preparation for a lovely evening...watching the snow fall and swirl outside the windows while we stay snug and warm.
Well...sort of warm. The fireplace doesn't really help heat the house, but it sure is fun.
And apropos of nothing...has anyone in the Horde ever used his fireplace to cook something?
I grilled a steak during a multi-day power outage many years ago. It was delicious!
[Yeah...I got nothin']

posted by CBD at
02:00 PM
|
Access Comments