« Two Old Men in Scotland Cafe
|
Main
|
Daily Tech News 17 February 2023 »
February 16, 2023
Off We Go, Into The Wild Blue ONT
Good evening crowd, how's everyone doing? I came across this picture in one of The History Guy's videos, isn't she a beaut? Who wouldn't want to have a mint condition Edsel station wagon? I don't know exactly what year it is though.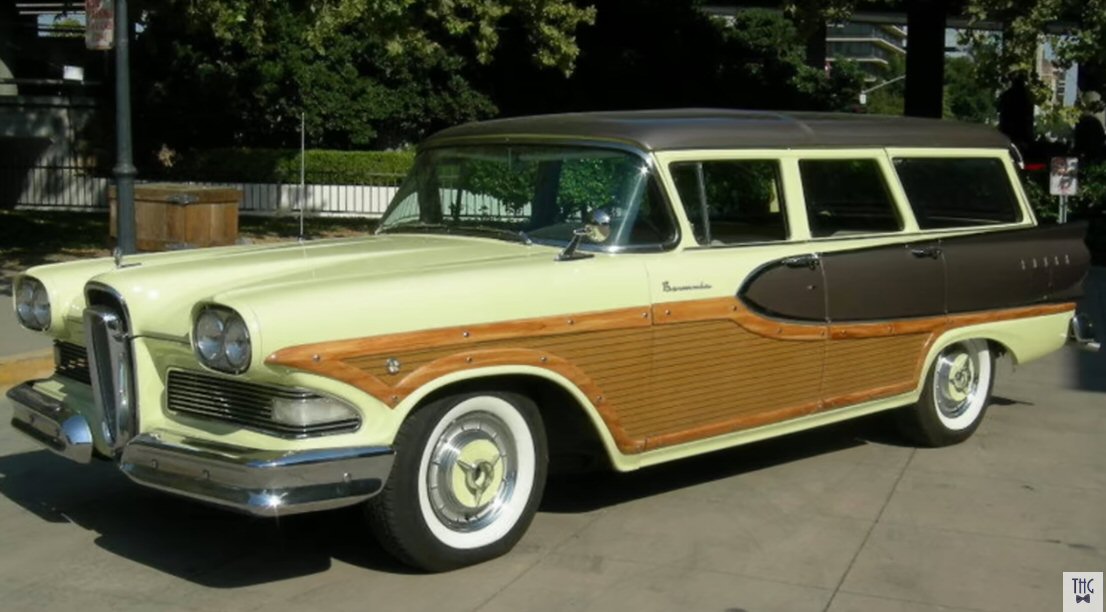 Death Wish
So, tell me you hate chopper pilots without telling me you hate chopper pilots: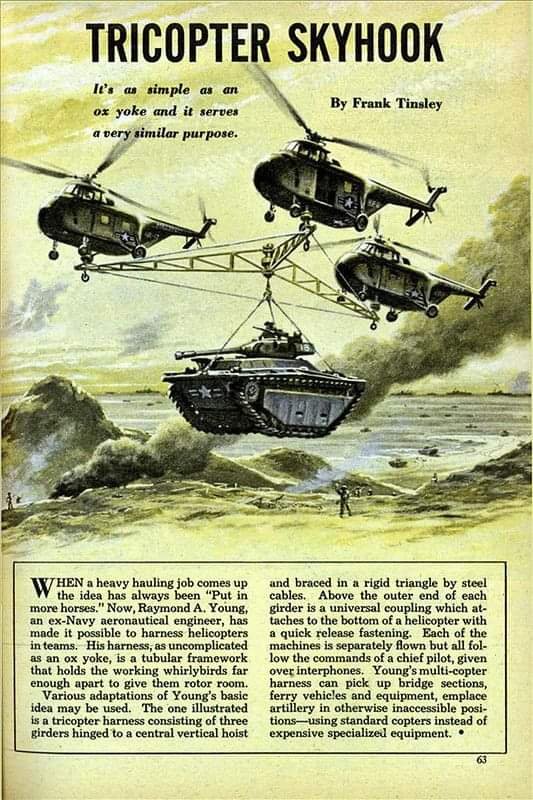 Now, lots of things get proposed, but I find it hard to believe that that was ever a serious proposal. Then I remembered the tragic story of the Piasecki PA-97 Helistat. And this time the culprit wasn't the Army or any other branch, it was the US Forestry Service!
Before we come back to earth, I have this:
Now, I know that's fake, the footage is from a sim, but I do wonder, what happens if the tower orders a ground stop for weather or whatever, and you're already on your takeoff run? It seems logical to take off, wouldn't trying to stop at that point be more dangerous?

Maybe Birds Aren't Real After All

Scientists Turned Dead Birds Into Zombie Drones to Spy on Humans
Now, scientists at New Mexico Tech have taken things a step further by transforming taxidermied birds into Frankenstein drones—and the results are pretty convincing.
"Instead of using artificial materials for building drones, we can use the dead birds and re-engineer them [as drones]," New Mexico Tech professor Mostafa Hassanalian tells New Scientist.
...

While a realistic bird drone could be great for keeping an eye on reclusive wildlife, it could also turn its gaze on humans as a spy tool. The CIA designed a nuclear-powered bird drone during the Cold War to spy on the Soviet Union and a real-life bird drone could fulfill a similar function.
Well, that's not terrifying. Video at the link.

The Comeback Kid
This is a really well done article examining Joe Montana's post NFL life. It's one of those rare cases where a journalist is doing actual journalism. If you are (or were) a fan of the NFL or Montana back in the day, it's worth a read.
WALMART ONCE PAID Joe Montana, John Elway, Dan Marino and Johnny Unitas to do an event. The four quarterbacks went out to dinner afterward. They laughed and told stories and drank expensive wine. Then the check came. The late, great Unitas loved to tell this story. Montana grinned and announced that whichever guy had the fewest rings would have to pay the bill. Joe had four, including one over Marino and one over Elway. Elway had two. Unitas said he only had one Super Bowl ring but had of course won three NFL titles before the Super Bowl existed. Marino cursed and picked up the check.
Now that's a funny story, and I quote it because it mentions the real GOAT, Johnny Unitas, but the article as a whole is pretty thoughtful and does a good job of examining the impact of not being able to compete anymore, after a lifetime of being driven to compete at the highest possible level.
Related: Happy 70th birthday to the man who owns a 'stache that John Bolton can only dream of, Lanny McDonald.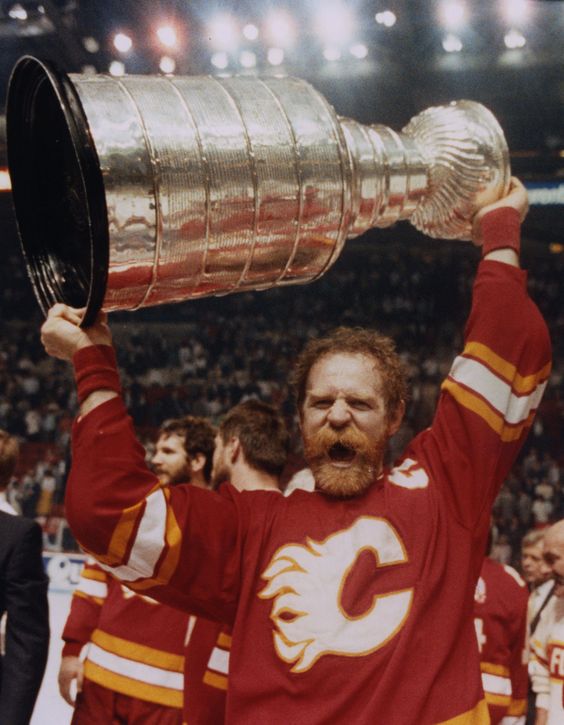 Musical Interlude
Rap is not my genre, but if it can get the message across to young folks today, I say go for it.

On Power

Buck linked this in his morning rant earlier this week, and it's worth a read. It's interesting to read stuff from people who probably don't share your politics when they are writing about beliefs that are shared. The Bush presidency as "a radical movement, not "conservative" in any sense. It was based on the simultaneous promotion of three utopian projects: spreading "the global democratic revolution" through "wars of choice" and "humanitarian interventions" in the Middle East and elsewhere; radical libertarianism in trade and immigration policy, combined with the repeal of the New Deal through the privatization of Social Security and Medicare; and the imposition of "family values" as defined by the evangelical Protestant minority that formed the base for the Christian Coalition and the Moral Majority." is just silly leftist undergrad poli-sci level bloviating (so supporting New Deal agencies is "conservative" now? And when is the last time anyone even heard of the Moral Majority? 1988?), but I think he's much closer to spot on when he talks about today (although characterizing today's Progs as "center-left" is again just silly).
Three social engineering projects define progressivism in the 2020s: the Green Project, the Quota Project, and the Androgyny Project.

The Green Project or Green New Deal is not satisfied with decarbonizing energy sources. It invokes climate change as an excuse to radically restructure the society of the U.S. and other advanced industrial democracies, from the way that food is grown to where people live to how people behave. Under the banner of the Green New Deal or the Green Transition, various lesser ideological projects on the left—veganism, replacing cars and trucks with mass transit, urban densification, anti-natalism—have rallied, even though none of these is necessary for decarbonizing the energy supply.

The Quota Project, embodied in the rote bureaucratic phrase "diversity, equity, and inclusion" (DEI), is another utopian project. Its goal is the radical restructuring of the U.S. and other Western societies on the basis of racial quotas, so that all racial and ethnic groups are represented in equal proportions in all occupations, classes, academic curriculums, and even literary and artistic canons. DEI is affirmative action on LSD.

…

The third of the three utopian projects that define contemporary trans-Atlantic progressivism is the Androgyny Project. This goes far beyond civil rights and humane treatment for victims of gender dysphoria and has nothing to do with the hard-won rights of gay men and lesbians. The Androgyny Project holds that gender identity is independent of biological sex and purely subjective. If a middle-aged man claims that he is a woman, then progressives favor requiring local government to retroactively falsify his birth certificate to show that he was "really" born female and "misassigned at birth."
Far more comprehensive than "trans rights," which affect fewer than 1% of the population, the Androgyny Project seeks to redefine all male and female human beings as generic, androgynous humanoids whose sex is a matter of subjective self-definition rather than objective reality.


Newt Sighting

America Is Becoming a Corrupt Country
America has been drifting toward a level of corruption incompatible with a free society and a free-market economy.
Political and economic freedom depend on the presence of a level of honesty that makes it possible for people to interact with one another with a sense of trust.


He makes a lot of good points, but they are intertwined with real world examples that makes it difficult to quote, but he's quite right. Ultimately though, he's just rehashing John Adams.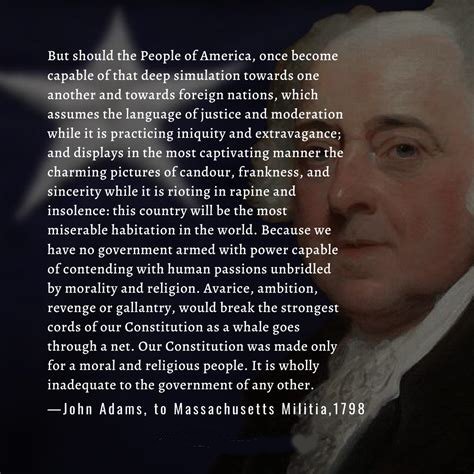 Tonight's ONT has been brought to you by Quick Draw McGraw: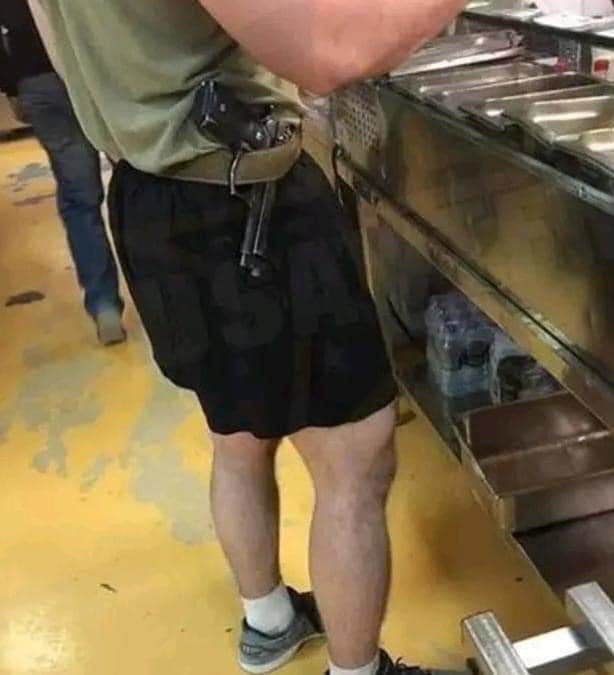 posted by WeirdDave at
10:01 PM
|
Access Comments