« Mid-Morning Art Thread
|
Main
|
Another Train Carrying Toxic Chemicals Derails;
Mayor Butt Does His Alfred E. Neuman Impression »
February 17, 2023
The Morning Rant: Buck Shots [Friday 02/17/2023]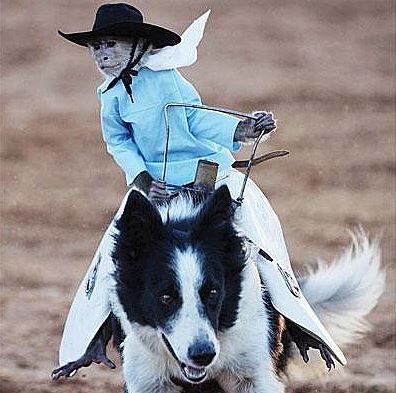 The US Department of Labor and Its Bureau of Fraudulent Statistics
One of the most underreported scandals of our government is the how the US Labor Department routinely issues fraudulent statistics, then only after the media and financial markets have digested those figures are the "revised" correct figures released. Be it job creation numbers, or unemployment figures, or inflation rate, etc, the Bureau of Labor Statistics can be counted on to consistently release fraudulent figures that benefit the administration, only to quietly correct them later.
U.S. Quietly Revises Q4 Inflation Up [Seeking Alpha – 02/13/2023]
Big news! Quiet revisions to US CPI show that Q4 inflation was higher than we thought. Anyone who has been to a grocery store lately already knows this, but these "soft" inflation numbers were repeatedly trumpeted by Wall Street strategists and politicians as proof of their genius. Now it turns out the numbers were off.
Our government lies to us. We know they're lying to us. They know that we know they're lying to us. And they don't care, because there are no consequences for their congenital corruption and dishonesty.
*****
There's a Whole Lot of Carbon Used in Wind Energy Turbines
Just a reminder, there's a lot of petroleum and carbon energy required in the production and actual materials of wind turbines. The people who think wind energy can be part of a carbon-free future somehow protect themselves from understanding how the turbine is produced.
On average, 1 megawatt of wind capacity requires 103 tonnes of stainless steel, 402 tonnes of concrete, 6.8 tonnes of fibreglass, three tonnes of copper and 20 tonnes of cast iron. The blades are made of fibreglass, the tower of steel and the base of concrete.

Robert Wilson at Carbon Counter takes us through the ¬science. Fibreglass is produced from petrochemicals, which means that a wind turbine cannot be made without the extraction of oil and natural gas. Steel is made from iron ore. To mine ore requires high energy density fuels, such as diesel. Transporting ore to steel mills requires diesel.

Converting iron ore into steel requires a blast furnace, which requires large amounts of coal or natural gas.
There are a lot of moving parts in a wind turbine. What keeps them lubricated? The answer of course is oil! And lots of it. ("Synthetic" oil is still a petroleum product.)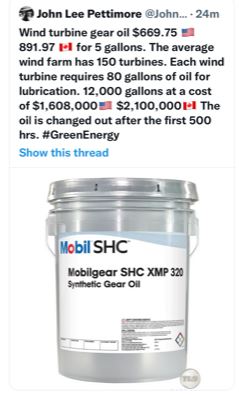 When you look up at a wind turbine as it spins in the breeze, chopping up raptors in its mesmerizing revolution, remember that there's about 80 gallons of petroleum keeping the parts moving as it produces "green energy."
*****
Maybe, Just Maybe, CO2 Has No Effect on Climate?
Scientists Struggle to Understand Why Antarctica Hasn't Warmed for Over 70 Years Despite Rise in CO2
Scientists are scrambling to explain why the continent of Antarctica has shown Net Zero warming for the last seven decades and almost certainly much longer. The lack of warming over a significant portion of the Earth undermines the unproven hypothesis that the carbon dioxide humans add to the atmosphere is the main determinant of global climate.
How much is the CO2 increase as a percentage of total atmospheric gases?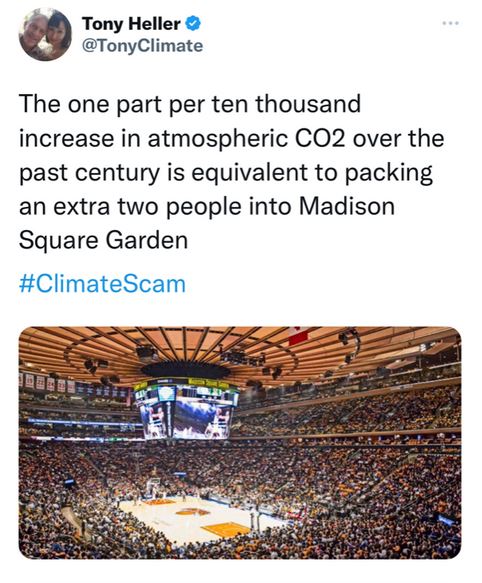 *****
Our Awful Media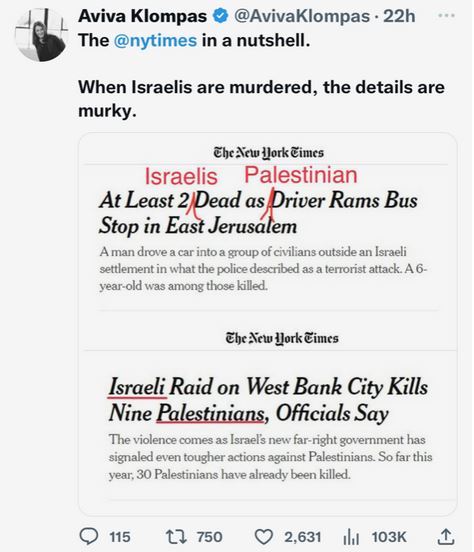 *****
The Bloom is Off of ESG Investing
More of this please…
BlackRock US ESG Flows Fall on Tech Rout, Anti-Green Backlash; Firm had zero net flows into US sustainable funds last year; Net flows declined 96% in US sustainable mutual funds, ETFs
Cash flows into US sustainable funds plummeted last year as the broader market took a beating and anti-ESG crusaders targeted money managers including BlackRock Inc. for "woke capitalism."
*****
Songs of the Season
It's Mardi Gras time! Fat Tuesday is next week. How about a little music from Louisiana?
Let's start with the Meters classic "They All Asked For You" (aka The Audobon Zoo)

Now get out your umbrellas and dance along at home (or office) to Wynton Marsalis and "The Second Line."

Have a great weekend.
[buck.throckmorton at protonmail dot com]


posted by Buck Throckmorton at
11:00 AM
|
Access Comments