« Mid-Morning Art Thread
|
Main
|
Former MSNBC Host: I Had to Get Permission From the President of the Network to Criticize Hillary Clinton »
February 15, 2023
Wednesday Morning Rant [Joe Mannix]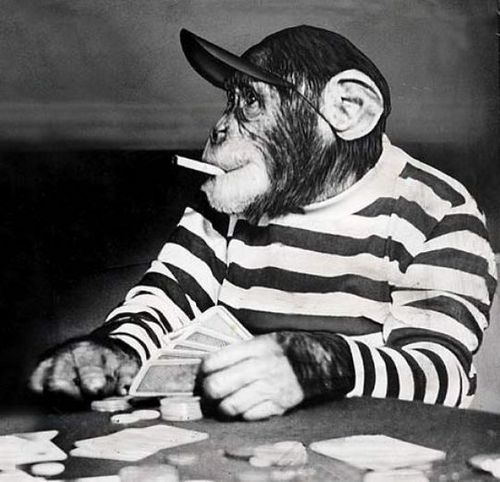 Let's go with "Tone Deaf"
Yesterday was Valentine's Day, the day - however contrived - of romance, love and marriage proposals. It is also a day of marketing. Lots of marketing. Usually, this is related to sweets and cards and toys and flowers and the like, but some people try to get more creative. Some people try to be clever. Some people try to meme. And like the people who you'll find on nude beaches, it's rarely going to be the people you'd actually want to see.
One example of this I saw online yesterday is a campaign by Planned Parenthood of Tennessee. There are some new laws in Tennessee in the process of being passed to ban "gender transition" for minors. Tennessee also had a trigger law that implemented a "heartbeat law" that banned abortion after six weeks once Roe v. Wade was overturned. This is, of course, unconscionable to Planned Parenthood and they decided to use Valentine's Day to lash out at governor Bill Lee in one of the more bizarre campaigns I've seen.
They decided to to channel AOC's "they just want to date me" nonsense (I think so, anyway - it's really hard to tell what they're going for) by creating a campaign around a Valentine's Day card for Bill Lee, complete with pink hearts, flowers and the obvious question: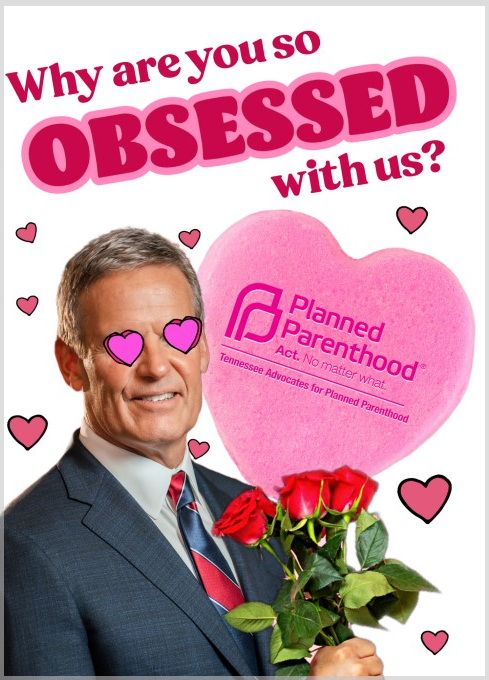 The text associated with the campaign reads:
Banning abortion. Defunding HIV prevention. Criminalizing trans care. Governor Lee, we must know: Why are you obsessed with Planned Parenthood?
This Valentine's Day, let's remind Governor Lee of just how many people support the right to make decisions over their own lives.
... This GIANT (and I mean giant) Valentine's Day card will be hand-delivered directly to the Governor's office by Planned Parenthood staff and advocates.
It's the governor's obsession with Planned Parenthood, you see - all that repressed desire bubbling just beneath the surface - that makes him target the organization. Just like pulling a girl's pigtails when you're sitting behind her in class. It's so obvious!
This is bizarre, tone-deaf and creepy. It isn't cute or funny or clever. If anything, it's deluded and bitter. Valentine's Day isn't some crucial holy day of great importance in the modern culture. It's a "Hallmark Holiday" of marketing that is gone as quickly as it arrives. Despite the superficiality of the holiday, however, boosting abortion and the butchering of children as a Valentine's Day event is extremely weird. For anyone family-minded - and there are a fair few, given how popular it is to get engaged on Valentine's Day - it is more likely to cause opposition rather than support.
How much bitterness, anger, resentment and - in a case of classic leftist projection - obsession was required to come up with this campaign? How do you get to the point where you conclude, "well, we might as well corrupt and subvert :: spins wheel :: Valentine's Day this year?"

posted by Open Blogger at
11:00 AM
|
Access Comments