« Super Sports Ball Bowl Championship Game Today!
|
Main
|
Food Thread: Two Degrees Of Separation »
February 12, 2023
First-World Problems...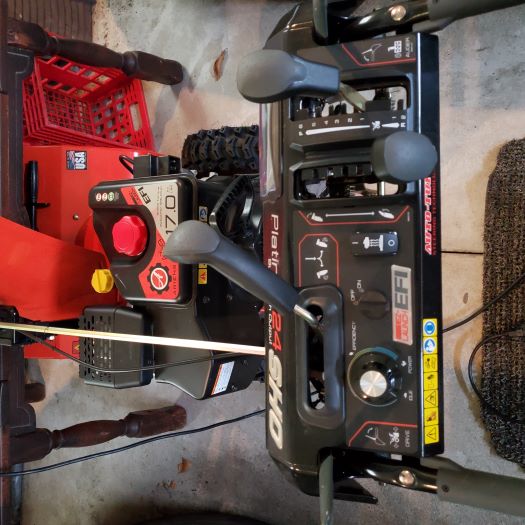 That's a snowblower...I think. It's been so long since I have used it that I am not 100% sure. And it may have rusted in place.
After a big snowstorm, when everything is covered in a glorious white blanket, and the world seems serene and beautiful, it is one of my simple pleasures to wheel that beast outside and clean the driveway and the sidewalks and help out the neighbors. People seem to be happier when they are shoveling or plowing. I don't know why, but it is something to be enjoyed...
Except we haven't had enough snow this year to do much of anything!
Yes...I am confident that some of your are muttering under your breath, saying, "that stupid f$*&er can have some of ours!"

posted by CBD at
02:01 PM
|
Access Comments