« The Morning Report — 2/10/23
|
Main
|
Andrew Cuomo: Let's Face It, the Southern States are Right on Immigration, and Joe Biden Opened Up the Border with No Plan at All for the Mass Rush by Illegal Aliens »
February 10, 2023
THE MORNING RANT: Bleeding Red Ink, Ford Boldly Decides to Lose Money on Individual EV Sales…then Make It Up in Volume; Plus a Few Things to Smile About
Of Ford Motor Company's 1.64 million vehicles sold in 2022, barely 61,000 were electric vehicles, comprising a whopping 3.3% of total sales. So where is the company putting its money and focus? Oh, you know.
In fact, Ford is terminating valuable engineers and other personnel involved in traditional internal combustion car manufacturing, all in an effort to free up money for its cash-sucking EV boondoggle.
Well, this won't help…
Ford Cuts Prices on Electric Mustang Mach-E, Following Tesla's Lead [CNBC – 01/30/2023]
The Detroit automaker said Monday it will lower pricing of the Mach-E, which is comparable to Tesla's Model Y, by an average of about $4,500, depending on the model.

…the price cuts will mean not all Mach-E models, based on the trim, will be profitable on a per-unit basis, according to Marin Gjaja, Chief Customer Officer of Ford's electric vehicle business. He said Mach-E production is expected to increase from 78,000 vehicles to 130,000 units annually.

"We are responding to changes in the marketplace," Gjaja said during a media briefing, referencing new federal EV incentives and Tesla's price cuts.
So Ford is going to lose money on a per unit basis, but try to make it up in volume. That's a bold strategy.
By the way - what the heck is a Chief Customer Officer?
Anyhow, since Ford is "responding to changes in the marketplace" by losing money on a per unit basis on its electric vehicles – a product on which it has foolishly staked its future - this next story isn't too surprising…
Ford CEO Farley "Frustrated" by $2 Billion Loss for 2022
...for the full year, Ford brought in $158.1 billion in revenue. That's a 16% increase compared with 2021's full year revenue number of $136.3 billion. As noted, the company lost $2 billion for the full year, unlike the prior year where it reported net income of $17.9 billion.
With Ford religiously pursuing the EV fantasy, its profitability took a negative turn of almost $20 billion year over year. Ford is a catastrophically mismanaged company and investors are taking note.
Ford Stock Hit by Deutsche Bank Downgrade [Investor Place – 02/03/2023]
Ford stock is falling on Friday after the automobile company's shares were hit with a downgrade. Deutsche Bank analysts are behind the downgrade as they dropped Ford stock from a "hold" rating to a "sell" rating.
Here is more news that won't help any EV manufacturer that is promoting the idea that electric cars are cheaper to drive than gas powered cars:
Electric Vehicles More Expensive to Fuel Than Gas-Powered Cars [Fox Business – 01/28/2023]
Research shows that rising electricity prices and stabilizing gas prices made internal combustion engine cars more economical than their electric counterparts in late 2022.
*****
What's worse than an EV catching on fire in a garage? How about an EV catching on fire aboard an ocean liner.

Do you remember the story of the Felicity Ace last year? It was transporting thousands of vehicles from Europe to America when it caught fire and had to be abandoned.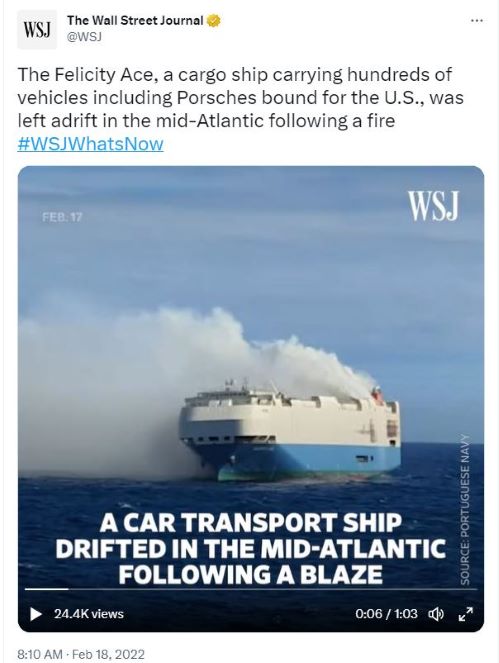 Guess what cargo kept burning and burning…
" The Wall Street Journal has spoken with a spokesperson for the salvage crew working on the burning cargo ship, who confirmed that "part of the fire is the batteries in electric vehicles on board that are still burning." The paper said that according to Portuguese navy officials and salvage workers who have seen a cargo manifest, "it is clear that many of the cars on board are electric vehicles." The fire, which started on Wednesday, has continued to burn into the weekend."
A fleet of burning EVs aboard a transport ship is terrifying. So, one Norwegian shipping company isn't taking that risk any longer.
Norwegian Shipping Company Bans Electrified Vehicles Over Fire Fears [CarScoops – 01/19/2023]
The company [Havila Krystruten] mostly carries passengers and goods on the route, but now says that it will only carry private vehicles with internal combustion engines. Havila Krystruten cited fire safety as the main reason for its decision.

While it is not clear what led the company to run the external investigation, fears of fires on ships were stoked by a recent incident in the Atlantic. The Felicity Ace caught fire at sea last year and, although the cause of the fire has not been determined, there were vehicles with batteries aboard the ship, leading to speculation that they may have been responsible for the blaze.
*****
Before I let go of the EV issue for the day, one more thing…
I often talk about how the "electric vehicle transition" will not happen, because it cannot happen. There aren't enough mines, or resources, or foreign slave laborers to produce the necessary raw materials.
The ruling class who is hostile to your freedom has always been aware of this. Their goal isn't really to get us out of our gas-powered cars and into electric vehicles. Their goal is to totally deny us the freedom of personal transportation we have long taken for granted.
But they're having a hard to keeping their goal quiet. This is Scientific American revealing the real agenda: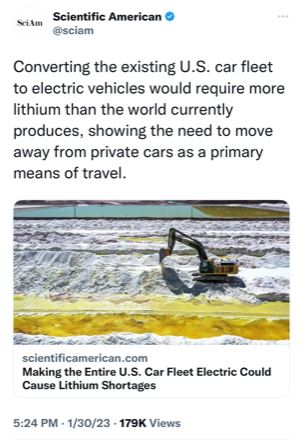 "…showing the need to move away from private cars as a primary means of travel."
No.
This is why I'm so opposed to EVs, because the EV transition and related bans on gas powered cars are really just a trojan horse for the purpose of banning all personal vehicles.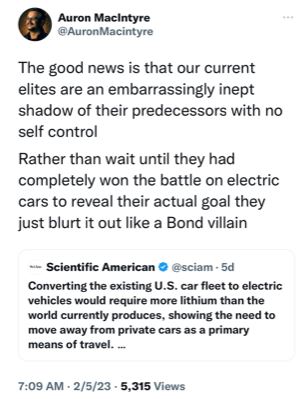 *****
Enough about EVs, let's have a laugh or two. When you think about it, isn't Odyssey kind of a weird name for Honda's minivan?

Gals, with Valentine's Day approaching, be careful about asking to be treated like a princess.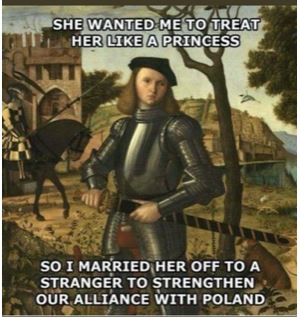 And guys, speaking of Valentine's Day, you ought to consider something other than flowers and chocolates this year.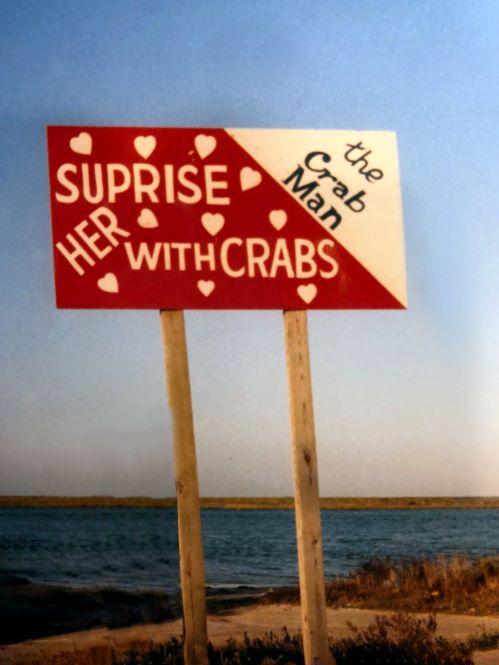 Thanks to commenter Doof for sending over this next cartoon in recognition of Throckmorton's First Law of Live Music.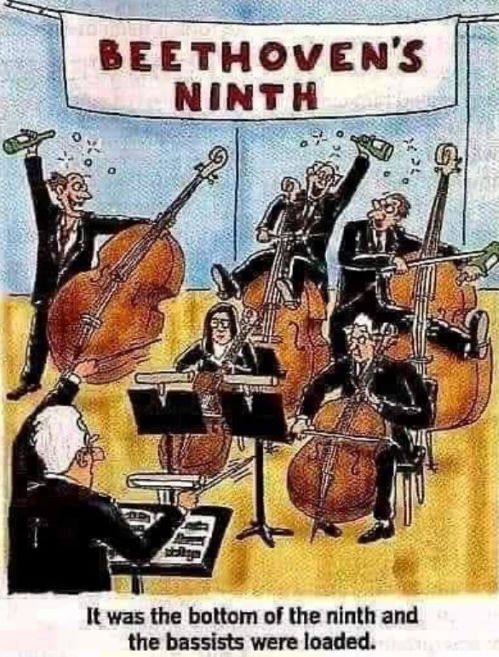 *****
Reminder About Heartland Institute's Climate Realism Conference in Orlando in Two Weeks
Just a reminder – I'll be at the Heartland Institute's Climate Realism conference in Orlando on Feb 23 – 25. Out of gratitude to the AOS horde for helping a video of theirs go viral on Rumble after it was blocked by You Tube, Jim Lakely at Heartland is offering AOS readers a $250 discount off the $500 price by using the code "MORON." This is the link.
Representative Lauren Boebert was recently added as a keynote speaker, so I'm personally excited for the opportunity to meet her, along with the many other "climate deniers" who will be speaking.
I'd also be delighted to meet any of y'all. If you're going, please drop me a line at the email address below.
*****
Songs of the Season
Valentine's Day is in just four days, so how about a love song? Here is Raul Malo performing the Everly Brothers classic Let It Be Me, accompanied by a beautiful arrangement of piano and string instruments.
I bless the day I found you
I want to stay around you
And so I beg you
Let it be me

Don't take this heaven from one
If you must cling to someone
Now and forever,
Let it be me

Each time we meet, love
I find complete love
Without your sweet love
What would life be?

So, never leave me lonely
Tell me you'll love me only
And that you'll always
Let it be me
Have a great weekend.
[buck.throckmorton at protonmail dot com]


posted by Buck Throckmorton at
11:00 AM
|
Access Comments