« Update on James O'Keefe/Project Veritas Drama
|
Main
|
Democrat Congresswoman Assaulted In the Elevator of Her DC Apartment Building
Meanwhile, Congressional Democrats Call Republicans "Racist" For Opposing DC Council's Proposal To Treat Murder, R@pe, and Other Violent Crimes More Leniently »
February 09, 2023
Investigatory Reporter Seymour Hersh Files An Incredibly Detailed Report: The US Blew Up the Nord Stream Pipelines on Sheriff Joe's Orders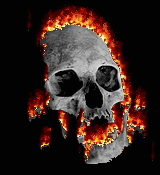 You should read the whole thing, if you haven't already done so. It takes about twenty minutes to get through, and it's worth it.
Last June, the Navy divers, operating under the cover of a widely publicized mid-summer NATO exercise known as BALTOPS 22, planted the remotely triggered explosives that, three months later, destroyed three of the four Nord Stream pipelines, according to a source with direct knowledge of the operational planning.

...

Asked for comment, Adrienne Watson, a White House spokesperson, said in an email, "This is false and complete fiction." Tammy Thorp, a spokesperson for the Central Intelligence Agency, similarly wrote: "This claim is completely and utterly false."

The scheme used Navy divers from the Panama City diving school in Florida, not Special Operations personnel, to avoid reporting requirements to Congress:
There was a vital bureaucratic reason for relying on the graduates of the center's hardcore diving school in Panama City. The divers were Navy only, and not members of America's Special Operations Command, whose covert operations must be reported to Congress and briefed in advance to the Senate and House leadership--the so-called Gang of Eight. The Biden Administration was doing everything possible to avoid leaks as the planning took place late in 2021 and into the first months of 2022.
Hersh notes that the US foreign policy establishment had long opposed both Nord Stream pipelines on the grounds that they gave Russia an easy way to sell its gas, and reduced Europe's, and especially Germany's, dependence on the US.
In December of 2021, two months before the first Russian tanks rolled into Ukraine, Jake Sullivan convened a meeting of a newly formed task force--men and women from the Joint Chiefs of Staff, the CIA, and the State and Treasury Departments--and asked for recommendations about how to respond to Putin's impending invasion.

It would be the first of a series of top-secret meetings, in a secure room on a top floor of the Old Executive Office Building, adjacent to the White House, that was also the home of the President's Foreign Intelligence Advisory Board (PFIAB). There was the usual back and forth chatter that eventually led to a crucial preliminary question: Would the recommendation forwarded by the group to the President be reversible--such as another layer of sanctions and currency restrictions--or irreversible--that is, kinetic actions, which could not be undone?

What became clear to participants, according to the source with direct knowledge of the process, is that Sullivan intended for the group to come up with a plan for the destruction of the two Nord Stream pipelines--and that he was delivering on the desires of the President.


Over the next several meetings, the participants debated options for an attack. The Navy proposed using a newly commissioned submarine to assault the pipeline directly. The Air Force discussed dropping bombs with delayed fuses that could be set off remotely. The CIA argued that whatever was done, it would have to be covert. Everyone involved understood the stakes. "This is not kiddie stuff," the source said. If the attack were traceable to the United States, "It's an act of war."

Indeed.
Throughout "all of this scheming," the source said, "some working guys in the CIA and the State Department were saying, 'Don't do this. It's stupid and will be a political nightmare if it comes out.'"

Nevertheless, in early 2022, the CIA working group reported back to Sullivan's interagency group: "We have a way to blow up the pipelines."
This being an "act of war," it was imperative that the US cover its tracks so that Russia would not have a causus belli for its own attack on the United States.
Joe Biden, being demented, did not understand this, and just flat-out announced the US had the intention and capability of blowing up the Nord Stream pipelines:
What came next was stunning. On February 7, less than three weeks before the seemingly inevitable Russian invasion of Ukraine, Biden met in his White House office with German Chancellor Olaf Scholz, who, after some wobbling, was now firmly on the American team. At the press briefing that followed, Biden defiantly said, "If Russia invades . . . there will be no longer a Nord Stream 2. We will bring an end to it."

Twenty days earlier, Undersecretary Nuland had delivered essentially the same message at a State Department briefing, with little press coverage. "I want to be very clear to you today," she said in response to a question. "If Russia invades Ukraine, one way or another Nord Stream 2 will not move forward."

Several of those involved in planning the pipeline mission were dismayed by what they viewed as indirect references to the attack.

"It was like putting an atomic bomb on the ground in Tokyo and telling the Japanese that we are going to detonate it," the source said. "The plan was for the options to be executed post invasion and not advertised publicly. Biden simply didn't get it or ignored it."
Covert operations have to be reported to Congress.
But CIA lawyers decided that because the senile president had made reference to a plan to blow up the pipelines, it was no longer technically a "covert operation" and they could keep it secret from Congress.
One senses the Deep State makes a lot of these "technically we don't have to obey the law" kind of decisions, especially involving covert actions against the citizenry of the United States.
Biden's and Nuland's indiscretion, if that is what it was, might have frustrated some of the planners. But it also created an opportunity. According to the source, some of the senior officials of the CIA determined that blowing up the pipeline "no longer could be considered a covert option because the President just announced that we knew how to do it."

The plan to blow up Nord Stream 1 and 2 was suddenly downgraded from a covert operation requiring that Congress be informed to one that was deemed as a highly classified intelligence operation with U.S. military support. Under the law, the source explained, "There was no longer a legal requirement to report the operation to Congress. All they had to do now is just do it--but it still had to be secret. The Russians have superlative surveillance of the Baltic Sea."
Ad libbing a Tough Guy Boast about committing a formerly-covert act of war against Russia: That's Our Senile President.
Norway apparently provided the scouting for the right place to attack the pipelines, as well as additional expertise and advice.
The Norwegians also had a solution to the crucial question of when the operation should take place. Every June, for the past 21 years, the American Sixth Fleet, whose flagship is based in Gaeta, Italy, south of Rome, has sponsored a major NATO exercise in the Baltic Sea involving scores of allied ships throughout the region. The current exercise, held in June, would be known as Baltic Operations 22, or BALTOPS 22. The Norwegians proposed this would be the ideal cover to plant the mines.

The Americans provided one vital element: they convinced the Sixth Fleet planners to add a research and development exercise to the program. The exercise, as made public by the Navy, involved the Sixth Fleet in collaboration with the Navy's "research and warfare centers." The at-sea event would be held off the coast of Bornholm Island and involve NATO teams of divers planting mines, with competing teams using the latest underwater technology to find and destroy them.

It was both a useful exercise and ingenious cover. The Panama City boys would do their thing and the C4 explosives would be in place by the end of BALTOPS22, with a 48-hour timer attached. All of the Americans and Norwegians would be long gone by the first explosion.
Hersch reports that Biden -- who infamously advised Obama not to take out Osama bin Ladin -- then got cold feet. The plan had been to set the C4 charges with a 48 hour timer, so that the pipes would blow up two days after they'd been planted.
But now Biden threw a curveball and demanded that the charges be remotely detonated, so he could continue to delay actually deciding whether or not to commit an act of war against Russia or not.
That's an interesting part of the story, and you should read it, but I'm moving on to the media joining the covert operation and pretending that Russia bombed its own pipelines, "just to show how crazy they are" or whatever bullshit they sold the country on.
In the immediate aftermath of the pipeline bombing, the American media treated it like an unsolved mystery. Russia was repeatedly cited as a likely culprit, spurred on by calculated leaks from the White House--but without ever establishing a clear motive for such an act of self-sabotage, beyond simple retribution. A few months later, when it emerged that Russian authorities had been quietly getting estimates for the cost to repair the pipelines, the New York Times described the news as "complicating theories about who was behind" the attack. No major American newspaper dug into the earlier threats to the pipelines made by Biden and Undersecretary of State Nuland.

While it was never clear why Russia would seek to destroy its own lucrative pipeline, a more telling rationale for the President's action came from Secretary of State Blinken.

Asked at a press conference last September about the consequences of the worsening energy crisis in Western Europe, Blinken described the moment as a potentially good one:

"It's a tremendous opportunity to once and for all remove the dependence on Russian energy and thus to take away from Vladimir Putin the weaponization of energy as a means of advancing his imperial designs. That's very significant and that offers tremendous strategic opportunity for the years to come, but meanwhile we're determined to do everything we possibly can to make sure the consequences of all of this are not borne by citizens in our countries or, for that matter, around the world."

More recently, Victoria Nuland expressed satisfaction at the demise of the newest of the pipelines. Testifying at a Senate Foreign Relations Committee hearing in late January she told Senator Ted Cruz, "​Like you, I am, and I think the Administration is, very gratified to know that Nord Stream 2 is now, as you like to say, a hunk of metal at the bottom of the sea."

Tucker Carlson has previously been claimed to be "spreading Russia propaganda" by Deep State stenographer and fake ABC "journalist" Jonathan Karl, as well as State Department spokesmen and even Regime Republicans, when he pointed out how insultingly stupid was the cover story that "Russia blew up their own billion dollar pipelines just to show how evil and psycho they are."
It's just so great. I mean, it's perfectly bipartisan here. You have a Republican from Utah, Chris Stewart, and a Democrat from Massachusetts, Seth Moulton, agreeing precisely. It's exactly what Vladimir Putin wants. He wants you to blame the Biden administration for something he did. That's the bipartisan view in Washington. What's interesting is they don't really know that. They have no evidence that that's true. Briefers from the intel agencies have, as of this afternoon, told members of Congress they have no idea who committed industrial terrorism against these pipelines. Now, that itself is a lie, of course. The CIA has no idea at all? Right, they have no idea, but as far as members of Congress, Chris Stewart and Seth Moulton know, there is no evidence either way. They have no facts. That is a fact. They have no facts.

So, again, as a factual matter, neither of those guys nor any member of Congress, no matter what committee they sit on, has any idea who did this, but if you suggest the obvious, Russia probably didn't do it, because why would they do it, it's against their own interest, no matter what dumb story you're trying to sell us, if you suggest that, if you apply common sense, you're evil, and then they go farther and say things that are like completely implausible. Seth Moulton and we're quoting, "The last thing we want is to raise gas prices in Europe." Really? Seth Moulton, is that true? Because isn't the Biden administration philosophically opposed to low gas prices? Aren't they opposed to all fossil fuels? Oh, right, they are. How do we know that? Is that Russian propaganda? No, because we can't read Russian propaganda because it's been banned in favor of our propaganda. We know that because Joe Biden himself has said so many times on television. Okay. So maybe there is a motive here. Maybe there's more than one motive, but don't ask because, warn the media, asking obvious questions is forbidden.

JOSH ROGIN, WASHINGTON POST: Other than Putin and Tucker Carlson, it seems pretty clear that everyone knows that Putin did this himself.

JONATHAN KARL: And Tucker Carlson this past week, actually once again directly repeated Russian propaganda, suggesting it was somehow the United States behind the attack on the Nord Stream pipeline. How real is that movement? Is it growing?
On last night's show, starting at 21:30, Tucker Carlson pointed out that Hersch's report is so filled with details that it seems impossible that it's wrong.
He also notes that not a single media company reported on the story, nor asked any questions about it during the day's White House briefing. "I'm beginning to think this country is North Korea," he says.
It's hard to dispute that.
The cover story that "Russia blew themselves up because they're just that loco" continues being the State-Sanctioned Lie that all Regime stenographers enforce on the "free" citizens of the United States.
Tulsi Gabbard recently commented on Victoria Nuland's essentially-a-confession bragging about making the Nord Stream pipleline a "hunk of metal at the bottom of the sea."
"I think there are two really important things for the American people to take away from what you have just outlined here," Gabbard told Carlson. "Number one, that statement from Victoria Nuland just exposed her and the administration's truth which is that they have been lying to us all along."

"There is no way the United States was not either involved or knew about this or at the very minimum approved it. So they've been lying to us, they've been deceiving us saying, 'Hey, look, the United States had absolutely nothing to do with this,' while also trying to sell us the absurd lie that, well, of course, Russia somehow bombed their own -- exploded their own energy infrastructure to hurt their own economic interest."


"It shows how stupid they think we are that we would buy such an absurd argument," she said. "Their lying to us shows us we can't trust anything that they're saying. You can't trust any of these narratives that are coming out of the mainstream media."

"The second thing that is important to recognize that is very dangerous is that they're setting a precedent through what their statements are and their actions that now that it's now acceptable to go and essentially use sabotage against infrastructure as an acceptable strategy. So we have to look at our own vulnerabilities in this area. Whether it's the undersea cables, our communication systems, our financial systems, our own power grid and energy system vulnerabilities. The list goes on and on."