« Mid-Morning Art Thread
|
Main
|
The Don LeMon Pinkslip Countdown Has Begun »
February 08, 2023
Wednesday Morning Rant [Joe Mannix]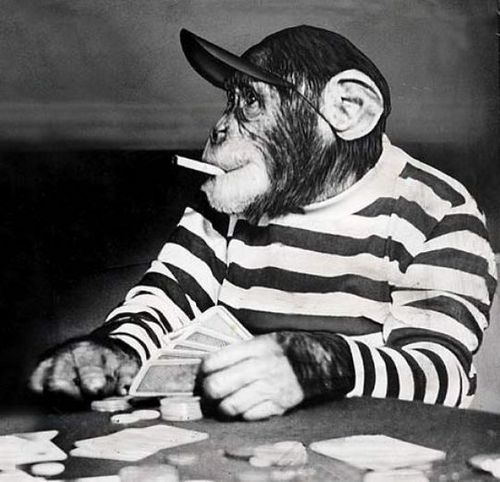 The good, the bad and the ugly
The State of the Union was last night and it was a heck of a show. This address was a fairly deep well of potential commentary, but I am not going to perform an exhaustive breakdown of the SOTU. Instead, I want to cover just what I see as examples of each headline category.
As for the good, Biden was surprisingly coherent. He didn't do well, but he did much better than his average performance. He slurred and stumbled and mumbled and shouted and made bizarre compound words on occasion, but he held together very well as compared to his standard performance. He even managed to describe two things that I would actually support - changing the regulatory structure around stock buybacks and changing the rules for social media as it relates to minors and data privacy - except that I have full confidence that any proposals coming out of this government will be utterly counterproductive and awful.
As for the bad, it was a pack of lies and a master class in decontextualization. He talks about employment growth from the pandemic low, but left out context like how there are still fewer people working today than there were then. The greatest example of this is his boasting about controlling the deficit. He larded up the deficit with trillions of dollars for mega-bills and the war in Ukraine but none of that matters because his wasteful mega-deficit is smaller than Trump's wasteful COVID response deficit. He made no mention of why the deficit was so high during Trump's last year. I don't seem to recall Democrats rallying to decry the outlandish and disastrous spending in the name of COVID because we couldn't afford it and it was unnecessary. Then again, I may have a poor memory.
There were also the various circus elements. Tales of woe (that he will make better, of course) told by a rambling husk who, even on a good day, does a bad job. He tried to ape the speech patterns of a showman with rising and falling tone and volume, but he can't do it and so instead engaged in some angry old man shouting and ranting, including bizarre off-the-cuff yelling about Xi Jinping. There was some heckling from the gallery, that the hecklers refused to keep up for long enough to really throw Biden off script (of course).
But there were two major pieces of ugly. First, he provided his vision of medical cost containment: price controls. These people are jokes. He wants price controls on various categories of prescription drugs. Not competition, not transparent pricing or anything market-based - just price controls. This will be a disaster, but it's the grand plan. When it turns out as expected, they will of course just need more of the same. Absurd. Stupid. Par for the course.
He also set up some straw men and then knocked them down, implying that "some Republicans" want to eviscerate Social Security and Medicare but don't worry - he won't let them get away with it! This was a work of pure fiction to demonize his political opponents with outright lies and try to make himself look strong in a fight that will never happen. It's as absurd as it is outrageous. He is anticipating a budget fight this year, and is trying to prep the battle space. He used some key phrases like "full faith and credit" and "default on the debt" and how he won't let the Republicans destroy this country by eroding the former and perpetrating the latter.
They will go back to the well when it happens, claiming that those sinister Republicans in the House are starving grandma and taking away her cancer medicine while defaulting on the debt and it's all their fault for playing chicken with our elderly and the future of the country. It's ham-handed and obvious and he made the play with all the subtlety of a brick through the window and all the grace of a sumo wrestler doing Swan Lake.
On balance, this was a lousy address. It was poorly constructed, poorly delivered, full of omissions and even fuller of lies. Biden's drug cocktail was on point, but he still did a bad job. By the end, there was no masking what it was: an angry, demented old man spinning tales and yelling at the sky.

posted by Open Blogger at
11:00 AM
|
Access Comments