« Clear Cool Water Cafe
|
Main
|
Daily Tech News 9 February 2023 »
February 08, 2023
Wednesday Overnight Open Thread (2/8/23)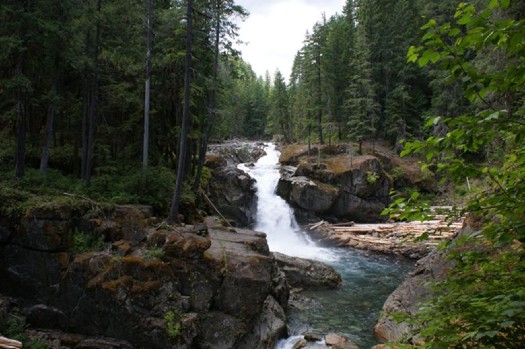 ***
The Quotes of The Day
Quote I

"I'm a pro-business guy. I thought y'all used to represent small businesses across America. Unfortunately, they've kind of veered away from that. We're trying to try to get them to come back to their roots." House Minority Whip Steve Scalise (R-LA)
Quote II

'I fully recognize the need for answers and the impulse to rush to judgment, but we must allow peace and patience to guide us through this process,' Huntington Park Police Chief Lozano
Quote III

"I'd like to offer my consulting services should any other aspiring comedians want to brigade council meetings. I promise that I'll at least help you get to the punchline."
Edmonton City Council member Sarah Hamilton
Ms Hamilton, you ignorant twat. His point is that Climate Change isn't real when you are spending thousands to fly somewhere when you can just use Zoom or a dozen other video meeting applications.
***
The nice think about Culver's, no tipping. Everything you wanted to know about tipping but were afraid to ask.

It is now almost impossible to make any sort of purchase without being confronted with a Square screen asking for 15, 20, or 25 percent. And not just for a coffee: Buying a water bottle at the deli or crackers at a specialty grocery store now sometimes also prompts the option. This might irritate or confuse you, but the reality is there are new social expectations around what deserves a tip. Here is what they are.
Don't forget to tip your bartender, right Bitter Clinger?
***
Righteous anger plays well to the cameras and those that have faith in the American system. GOP Rep. Lauren Bobert (R-CO) rips into the suits of Twitter.

Former top executives at Twitter appeared before the House oversight committee to give testimony regarding the social media giant's past censorship. GOP Rep Lauren Boebert had a perfect trap ready for the executives and they fell right into it.

Boebert found out the night before the hearings that Twitter shadowbanned her account for making a joke about Hillary Clinton. Boebert said, "Did you shadow-ban my account? Yes or no? Did either of you approve the shadowbanning of my account, @ LaurenBoebert?"

The Twitter executives said to the best of their recollection they did not. "The answer is Mr. Roth, yes you did," Boeert said. Boebert looked at the former executives and played her ace card.
***

The Biden Regime was happy to shove the 2022 Inflation Reduction Act down our throats. As you may recall 87,000 IRS agents were to be hired. The IRS may be hiring. But, they don't know how they are going to treat tax filings from a number of states.

The Internal Revenue Service is advising millions of Americans to hold off on filing their taxes this year. The agency said it is still clarifying rules on whether refund and rebate payments sent out to taxpayers in several states should be classified as taxable income.

Eighteen states sent refund checks to taxpayers in 2022 to help blunt the impact of soaring inflation and record-high gas prices. Those states include Arkansas, California, Colorado, Connecticut, Delaware, Georgia, Hawaii, Idaho, Illinois, Indiana, Maine, Massachusetts, New Mexico, New York, Oregon, Rhode Island, South Carolina, and Virginia.

Because the purpose of the checks varies by state, the rules over whether they are considered taxable income are unclear. For example, rebate checks in California were not taxed by the state, but officials noted the money could be subject to federal taxes.

However, in Virginia, it is even more complicated. Those who received the one-time payment and itemize their taxes must count it as taxable income, while those who take the standard deduction don't.
***

We know how President Joe Biden Shit For Brains Afghanistan strategy worked out. Tanks and cash are flying out of country going to Ukraine. Now with this news it really appears that SFB wants to start World War III.

BOMBSHELL: Yep, It Looks Like Team Biden Blew up Europe's Nord Stream Pipeline

The United States government blew up the Nord Stream natural gas pipeline connecting Russian suppliers to our allies Germany last year, according to a bombshell report from Seymour Hersh.

"The New York Times called it a 'mystery,'" wrote Hersh, "but the United States executed a covert sea operation that was kept secret — until now."

Hersh cites an anonymous source "with direct knowledge of the operational planning" who claimed that Navy divers, operating under the cover of NATO's annual BALTOPS exercise last June, planted remotely-operated explosives that were detonated months later, last September.

White House spokeswoman Adrienne Watson told Hersh in an email that "This is false and complete fiction."
***

I suppose if you "name" snow storms you probably will want to name your snowplows.
Blizzo, Clearopathtra, Han Snowlo and five other newly named plows will soon be clearing snow from highways across Minnesota.

A storm of winter puns swept across the state Wednesday as the Minnesota Department of Transportation announced the winners of its third annual "Name a Snowplow" contest.

This winter's winning names, in order of votes received:

Yer a Blizzard, Harry – District 8 (Southwest Minnesota)

Blizzo – Metro District (Twin Cities)

Clearopathtra – District 1 (Northeast Minnesota)
***

Once upon a time I had an Irish Setter who was diagnosed with Lymphoma at the age of 3. I elected to treat him with chemotherapy. He lived until he was 9. However, I didn't spend $20,000 to do so. Would you spend $20,000 on your pet?
A dog owner says he will sell his house if it means he can pay for his pet's £20,000 vet bill.

Jaxon Feeley's two-year-old Weimaraner called Rambo went into hypovolemic shock in January – a state when your body loses fluid, stopping the heart pumping enough blood.

Rambo has now been in intensive care for 10 days, but her condition has only worsened since she contracted gastroenteritis, pneumonia and her lung collapsed.

Sharing his dog's plight online, the prison officer from Wigan wrote: 'In the vet's words, Rambo could not have been any more unlucky. The initial cause is still unknown but the position Rambo is in now has resulted in her being in intensive care under 24/7 observation.
***
***

Apparently British MPs don't stash enough away when they are grifting.

MPs demand special medal and £162k pay out when they're booted out
MP's believe they should be awarded a "medal of service" in a special reception for friends and family when they leave their parliamentary roles, as well as a huge pay-out
***
The ONT Musical Interlude & Safe Place Emporium
On this day: 8 Feb 1990
Suffering from depression American singer songwriter Del Shannon died of self inflicted gunshot wounds. He scored the 1961 UK and US No.1 single 'Runaway', plus nine US and 12 other UK Top 40 singles. In 1963, he became the first American to record a cover version of a song by the Beatles: his version of 'From Me to You' charted in the US before The Beatles' version. Shannon had been working with Tom Petty and Jeff Lynne and was rumoured to be replacing Roy Orbison who had recently died, in the Traveling Wilburys supergroup. via thisdayinmusic.com
***

Gloves? Check. Face covering? Check. Wallet? Damn! Genius Award Winner.

PALM COAST, Fla. - A Florida man who reportedly broke into a Palm Coast gas station and stole items, was identified and later arrested after he left behind his debit card, the Flagler County Sheriff's Office said.

Deputies responded to the business after its alarm went off early Sunday morning, and found the front door of the business unlocked.

Looking at his booking mugshot, I wonder how much reefer he smoked before his night ended.
***
Quite the final exam. Tonight's Feel Good Story of The Day.

Coast Guardsman saves man hours before graduating from rescue swimmer school

Last Friday, U.S. Coast Guard personnel conducted an audacious rescue, pulling a man from the big waves and choppy seas of the Oregon Coast. For the rescue swimmer, Aviation Survival Technician 3rd Class John "Branch" Walton, it was a fitting way to complete the Coast Guard's Advanced Helicopter Rescue School, as he and his classmates were set to graduate just a few hours later.
***

Tonight's ONT has been brought to you by Truth.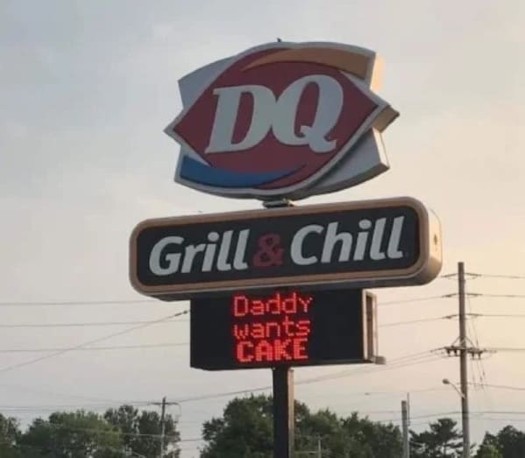 Notice: Posted with permission by the Ace Media Empire & AceCorp, LLC. ONT Tips, loose change, drink tokens, burner phones to petmorons at g mail dot com.

posted by Misanthropic Humanitarian at
09:55 PM
|
Access Comments