« Gardening, Puttering and Adventure Thread, Feb. 11
|
Main
|
Weekend Hobby, Craft and Bodging Thread »
February 11, 2023
Ace of Spades Pet Thread, February 11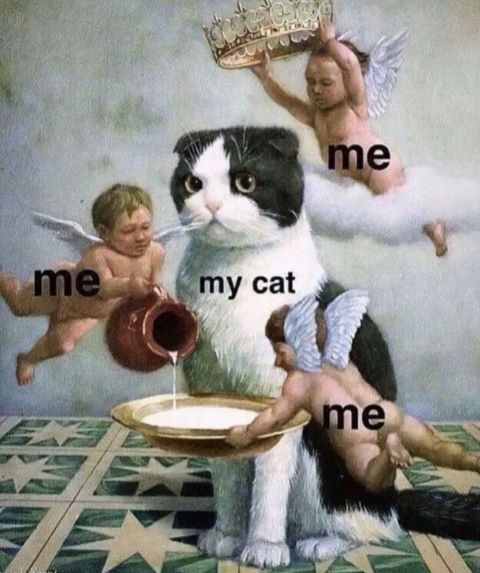 * * *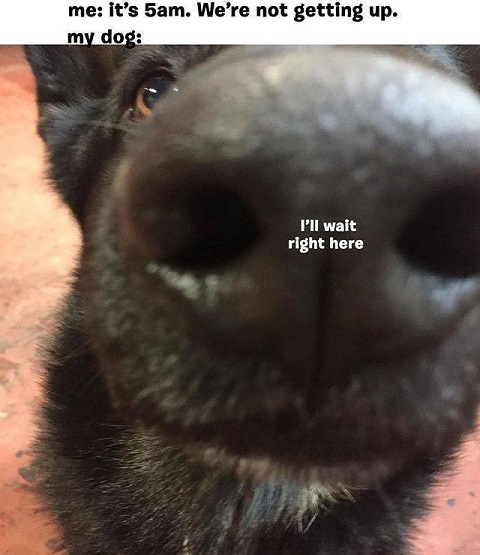 Courtesy Misanthropic Humanitarian
* * *
Good afternoon and welcome to the almost world famous Ace of Spades Pet Thread. Thanks for stopping by. Kick back and enjoy the world of animals.
Would you like a Valentine's Day biscuit?
Let's relax a little with the animals and leave the world of politics and current events outside today.
Love is in the air as Valentine's Day approaches.
* * *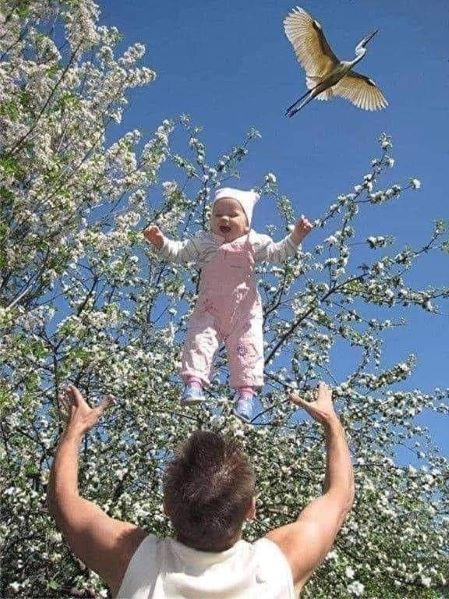 * * *
Pets Protecting the Household and Community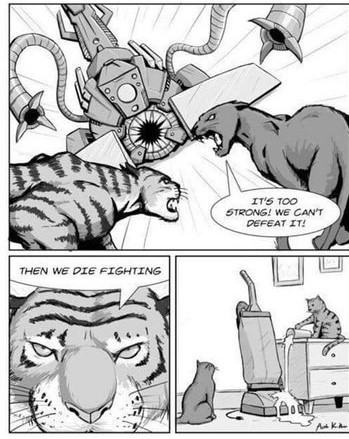 Courtesy Marty
* * *
Looks like a Pet Thread Security Plan
I have become more of a lurker these days, but thought this would be a possible pet thread picture, and wanted to tell you that your COB efforts in several areas are much appreciated by me, and many others!
We all love Hrothgar.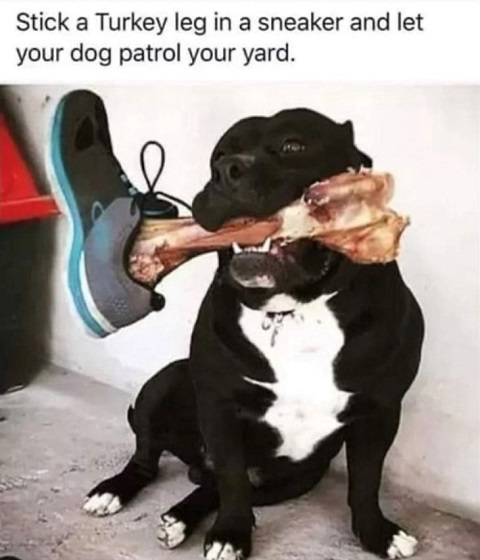 * * *
Meet The PetMorons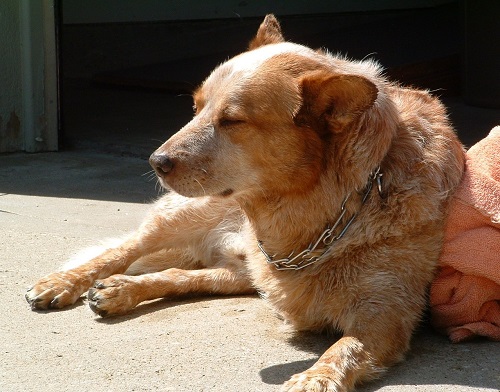 From: Lurker Since Before Kaboom (LSBK)
I've shared pictures of Chief with the horde before. However, those pictures kept one physical attribute about Chief hidden (not on purpose). He was three legged, a tripod.

I was looking at adding another dog to the pack. I already had Mattie, my blue Australian Cattle Dog (ACD). I was looking on the Web at shelters and rescue organizations for another ACD. Well, very early in my search I came across Chief via a rescue organization in Colorado. Chief was from the high desert area of northern New Mexico and was currently being fostered in Durango, CO. When I inquired about Chief he still had all four legs - he just could not use his right front leg and it was damaged beyond any hope of using that leg again.
A little background about me, I've spent almost forty years in a wheelchair due to an automobile accident which resulted in me becoming a paraplegic. I have a house with no stairs so Chief was a perfect match to join the pack. I finalized the adoption of Chief and then he was scheduled to have surgery and have his leg amputated. The rescue organization paid for his surgery and his flight to my location/home.

Chief was an interesting dog. It was suspected that his injury was a result of a tango with a motor vehicle. He had some scars that the Veterinarians said look like road rash as a result of being run over. For about the first two years when he was with me, whenever we went for a walk if we encountered a white pick-up truck either driving by or parked Chief would lunge at the truck. He would only do that with white pick-up trucks. No other color or type of vehicle would set him off . He eventually out grew that behavior. I always suspected that his incident involved a white pick-up truck.
3 legs did not slow Chief down. In his youth he could pace me at 20mph while I was on an ATV. We went on ATV adventures in Idaho, Wyoming and Montana. Also, when he was younger, Chief would chase rabbits with abandoned and at an amazing speed. He would be loudly moaning during the whole chase. I suspected that he lived on rabbits during his time in the high deserts of New Mexico. He soon learned that he did not have to work so hard for a good meal at my home!
Well, there came a time when he wasn't eating like he used to. Something was up. And then he started to have seizures. We went to the Vet and X-rays were ordered. The X-rays showed us 3 things about Chief. One, the vet was amazed that Chief could even use his rear legs. He had severe arthritis on his spinal column. Most likely an injury from his tango with the pick-up truck. Two, he had buck shot in him. The Vet suspected that the amputated leg probably had more buck-shot. Lord knows what Chief's life was like in the deserts of New Mexico. And lastly, the X-rays showed that Chief had wide spread cancer in his lungs and had more than likely spread to his brain - the reason for his seizures.
His remaining time with me was short. I made an arrangement with my Vet to come to my home when it was time. Chief had stopped eating for a couple days. HIs last night he had a bad seizure and the following morning he had another. It was time. I lost my red boy Chief on February 14th, 2015.

My heart was broken on that Valentines day. As time has passed when Valentines day comes around I always remember my red boy Chief and the good times we had together. If Chief could have "spoken human" you would've pulled up a chair and had a listen. Oh, the stories he could have told! He was a great dog and great friend.
Sorry I'm late with this amazing story. I will be remembering you on Valentine's Day this year.
* * *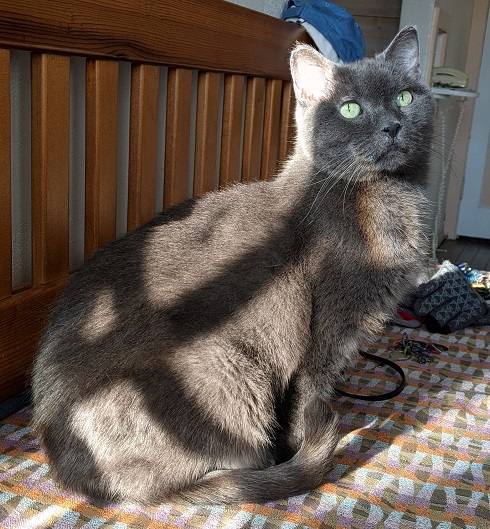 Was a stray that followed my brother-in-law around in rural north Moorhead around 10 years ago.

My mother-in-law adopted him then. She decided that at age 93 should could no longer take care of him. He has been with us now since a week or so before Thanksgiving. Never a dull moment with Harley. He got the name Harley because he liked to sleep on my bro-in-laws Harley saddle in his shop. A very lucky and spoiled kitty.

Kevin
Lucky indeed.
* * *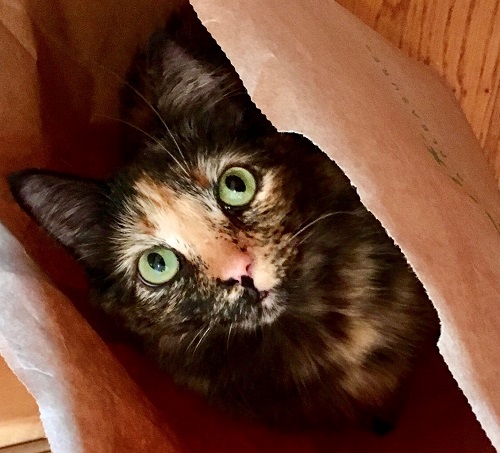 &&&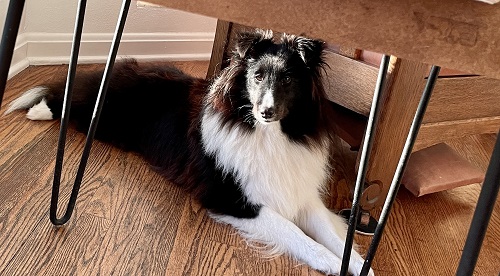 Greetings Morons!
Meet the Jax Beach Morons...
Stormy the Space Cat, Friend of People, and Bella 2.

Stormy grew up, departed the space race, trading-in her space suit for a grocery bag. Better. Talker.

Bella is our second Bella, because she is so darn beautiful. If you don't get that, call me and I'll explain. Capish? She is rescue Sheltie #7 from Jax Sheltie Rescue.

Bella's a formidable sheepdog force at 22 pounds and two years of age. She keeps an eye on things. Bell digs the beach and the seagulls, better than sheep!

Beer and Dogs (& some Cats) prove God loves us.

Happy Sunday Morons!

JaxBchMorons
Happy Saturday and Sunday to everybody! Beautiful cat and dog.
* * *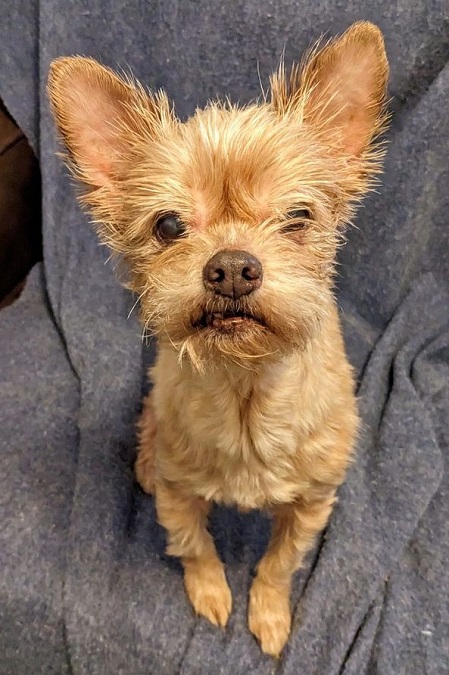 From Jewells:
This is Elliott. He was picked up as a stray and taken to a shelter who in turn notified us. He's a sweet little dude with lots of health issues the worst of which is worms. He's around 10 years sold. Also has limited sight and hearing. He's a cuddle bug and I spent lots of time with him on Wednesday. His little nose reminds us of a Ewok! I wish we would have named him Ace!!
Wow, Jewells! You're right!
* * *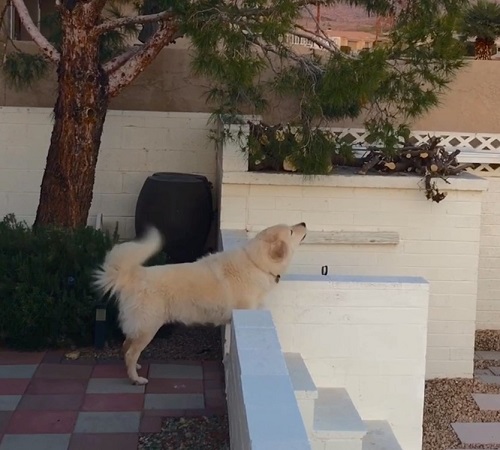 Prayers for Ghost

She's not able to see vet until Tuesday, getting weaker past two weeks for no apparent reason. Hope its thyroid.

Usually she wakes the dead barking at full moon. She still has spirit, but can't go up or down stairs or offer more than this


VizzinisGuess
Prayers that her outcome is good on Tuesday. Hope to hear that her voice gets stronger again.
* * *
Thanks for sharing your great pets with us today.
If you would like to send pet and/or animal stories, links, etc. for the Ace of Spades Pet Thread, the address is:

petmorons at protonmail dot com

Remember to include the nic by which you wish to be known when you comment at AoSHQ, or let us know if you want to remain a lurker.
Until next Saturday, have a great week!
* * *

If you start feeling nostalgic, here a link to last week's Pet Thread, the Ace of Spades Pet Thread, February 4. Some special PetMoron stories and photos there.
I closed the comments on this post so you wouldn't get banned for commenting on a week-old post, but don't try it anyway.

posted by K.T. at
03:29 PM
|
Access Comments