« Rocking Horse Cafe
|
Main
|
Daily Tech News 7 February 2023 »
February 06, 2023
Monday Overnight Open Thread (2/6/23)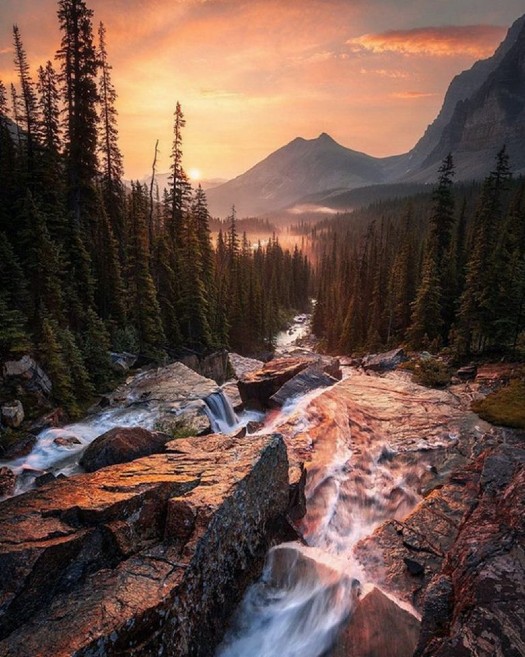 ***
The Quotes of The Day
Quote I

"If you're part of today's woke revolution, you need to study the part of revolutions where they spin out of control because the revolutionaries get so drunk on their own purifying elixir, they imagine they can reinvent the very nature of human beings," Bill Maher
Quote II

"The UN and the OIC share common objectives in promoting and facilitating the Middle East peace process and the question of Palestine," Assistant Secretary-General for Political Affairs Miroslav Jenca
Quote III

"We are sick and tired of having our rights and freedoms set aflame, and this so-called president hasn't even started work yet. Join us to demand better. We know a better campus is possible. But we MUST fight for it." UF Young Democratic Socialists of America (YDSA)
***

Sometimes you have to spend money to make money.
***
Can Baltimore being any worse of a city? This couple thought so.

Neo-Nazi Couple Arrested For Alleged Plot To 'Completely Destroy'

A neo-Nazi couple was arrested and charged with conspiracy to damage power substations encircling Baltimore City that would "completely destroy" the metro area, according to Department of Justice (DoJ) court documents.

On Monday, DoJ prosecutors announced Florida resident Brandon Clint Russell, an alleged leader of the neo-Nazi terror group Atomwaffen Divison, and Catonsville resident Sarah Beth Clendaniel conspired to destroy power substations with gunfire.
***

If you are keeping score in the Game of Global Climate Change you might want to use a pencil. For years we've been told we need to cut back on meat as farting and shitting livestock were bad for the environment. Now bullshit and cowshit is good stuff.

The energy industry is turning waste from dairy farms into renewable natural gas – but will it actually reduce emissions?


On an early August afternoon at Pinnacle Dairy, a farm located near the middle of California's long Central Valley, 1,300 Jersey cows idle in the shade of open-air barns. Above them whir fans the size of satellites, circulating a breeze as the temperature pushes 100F (38C). Underfoot, a wet layer of feces emits a thick stench that hangs in the air. Just a tad unpleasant, the smell represents a potential goldmine.

The energy industry is transforming mounds of manure into a lucrative "carbon negative fuel" capable of powering everything from municipal buses to cargo trucks. To do so, it's turning to dairy farms, which offer a reliable, long-term supply of the material. Pinnacle is just one of hundreds across the state that have recently sold the rights to their manure to energy producers.
***

Rightfully concerned brother or just a jerk? The ONT can be the judge, jury and executioner.

Parents want what's best for their kids, including the name they give their baby. But sometimes it happens that the pursuit of a creative and meaningful name takes it a step too far.

Like it happened for this 23-year-old woman, Hailey, who is pregnant with a baby girl. While Hailey is positive she has her two runner-up names chosen, her older brother is not so convinced. In fact, he fears his sister's choice of names will make life hard for his niece.

So he confronted Hailey and shared how the situation unfolded in this AITA post.
***

For years he bashed Rep. Kevin McCarthy, then he supported him for Speaker of The House. Now Mark Levin is cheering on congress. Shut the fuck up you big dope.

Mark Levin To Congress: You Have More Power To Stop Biden's Rogue Admin Than You Think
***

Not every immigrant has fallen in love with The Big Apple.

What's happening: New York City mayor Eric Adams (D.) is giving immigrant asylum seekers free bus tickets to Canada, and many of them are more than happy to leave the filthy, crime-riddled, Democratic-run city behind in search of a better life. According to the New York Post, the city's migrants are fleeing toward the Canadian border at a rate of hundreds per day.
***
Searing flames, angry chefs and blood, sweat and tears - that's what I imagined a professional kitchen to look like. Of course, my expectation came from watching far too many series of Hell's Kitchen and MasterChef: The Professionals - so I knew it wasn't entirely accurate. But still, the thought of spending a day in a restaurant kitchen slightly terrified me.

My cooking skills are basic - good enough to whip up a decent dinner, but not superior enough to expect anyone else to actually pay for it. I know my staple pesto pasta certainly wouldn't meet the standards of a head chef. Though thankfully, there was no stern-faced Gordon Ramsey waiting for me at Honest Burgers in Bristol, just Rhys Huntley with a big smile.
***
The ONT Musical Interlude & Drill Bit Emporium
On this day: February 6, 2011 - Gary Moore
Irish guitarist and singer Gary Moore died aged 58 in his sleep of a heart attack in his hotel room while on holiday in Estepona, Spain. Moore had been a member of Skid Row, Thin Lizzy, and Colosseum II, before going solo, scoring the 1979 UK No.8 single 'Parisienne Walkways'. Moore's greatest influence in the early days was guitarist Peter Green of Fleetwood Mac, who was a mentor to Moore when performing in Dublin. His 1990 album Still Got the Blues featured contributions from Albert King, Albert Collins, and George Harrison. via thisdayinmusic.
&&&
Born on this day: 1945 - Bob Marley
Bob Marley singer / songwriter and guitarist who had the 1981 UK No.8 single with 'No Woman No Cry', plus over ten other UK Top 40 singles. In July 1977, Marley was found to have a type of malignant melanoma under the nail of a toe, Marley's health deteriorated as the cancer had spread throughout his body. He died on May 11th 1981. The 1984 'Best Of' album spent 330 weeks on the UK chart. In 1990, February 6th was proclaimed a national holiday in Jamaica to commemorate his birth. Inducted into the Rock and Roll Hall of Fame in 1994. via thisdayinmusic.com
***

Finger lickin' good until it gets into one's hair. Genius Award Winner.

Assault Charge For Woman In Poultry Pummel
Cops: Minnesotan, 36, hit beau in head with "a whole chicken"


FEBRUARY 2--A Minnesota woman was jailed yesterday for domestic assault after allegedly clobbering her boyfriend in the head with "a whole chicken," according to cops who reported that the victim "still had some chicken residue in his hair" when they responded to his 911 call for assistance.

The victim told cops he was driving home last night to the Eagle Lake residence he shares with Natalie Bruemmer, 36, when he was attacked. The man, who had been at a bar with Bruemmer, said she "was hitting him and spitting in his face" as they were en route home.

Upon arriving at their residence, the man alleged, Bruemmer "hit him with a whole chicken in the back of his head," according to a probable cause statement. "Victim still had some chicken residue in his hair," police noted.
And if the guy is stupid enough to hang around for a 3rd beating, he'll deserve it.
***

Tonight's Feel Good Story of The Day via YouTube.
***

Tonight's ONT has been brought to you by The Little Bicycle That Could.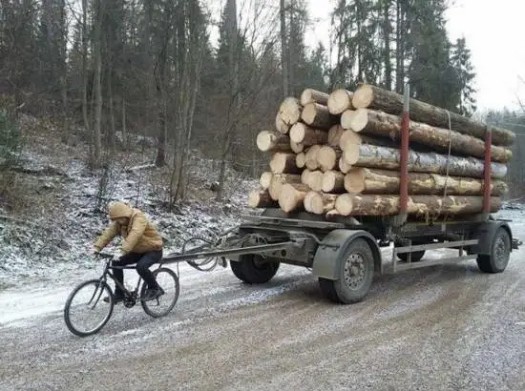 Notice: Posted with permission by the Ace Media Empire & AceCorp, LLC. For a transcript of tonight's ONT please send $5.00 and SASE to petmorons at gmail dot com. An extra $10 and we will overnight it to you.


posted by Misanthropic Humanitarian at
10:00 PM
|
Access Comments