« Mid-Morning Art Thread
|
Main
|
Update on James O'Keefe/Project Veritas Drama »
February 09, 2023
The Morning Rant: Minimalist Edition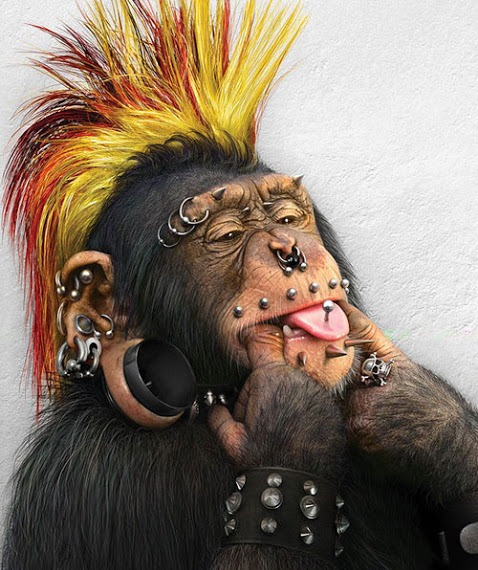 Ticket scalping is an artifact of a pre-electronic age. But if you believe the music "artists" and their pet ticket seller (Ticketmaster), the only way to manage the issue is to transfer the outrageous profit of the secondary market to the artists themselves!
Huh?
I can think of several ways to prevent a secondary market, and I am not technically knowledgeable. For instance, tickets can be sold in blocks, and the block is linked to an ID (driver's license, passport, etc). When those tickets are presented the person who purchased must present the ID used for that purchase. No ID that matches the buyer means no admission to the show for any of the tickets. That's after three seconds of thinking about it. Sure, there are issues such as purchases as gifts, but they can be managed.
Obviously this isn't high on the list of America's problems, but it does illustrate the huge gulf between the entertainment industry and the people who consume their products.
This is a wonderful example of exactly how far from their fans the typical arena-filling rocker is!
Bruce Springsteen's ticket prices are so high that his fan site 'Backstreets' is shutting down after 43 years

A magazine and website that has served Bruce Springsteen's fans for 43 years is shutting down, with its publisher writing that he's been disillusioned by the debate over ticket prices for their hero's current tour.
[...]
But the complaints about high ticket prices left people there "dispirited, downhearted and yes, disillusioned," publisher Christopher Phillips wrote late last week in a post announcing the shutdown.
Marvelous! The man who has made a huge fortune pretending that he is just a working class guy tells his loyal working class fans to pound sand. Springsteen was never working class, and he has been a fraud forever.
Ticketmaster has said the vast majority of fans were able to buy tickets at face value, which averaged $202. The tour began Feb. 1 in Tampa, Florida.
Oh...I guess it's okay then! Except that is a lie. I took a look at the Ticketmaster site and saw that there are hundreds of tickets available on their internal secondary market for all of his shows, even for ones at Madison Square Garden in NYC and The Prudential Center In Newark NJ. And I have no idea how many have already been sold during the secondary sale, so it is possible that there were many more available.
This indicates that a significant number of tickets are being purchased with the intent to resell them at a higher price. And that is perfectly okay with me, except that the virtue signalling and hypocrisy from the artists and the ticket sales company is a little hard to stomach.
If they were honest they would simply auction the tickets to maximize their revenue, or maybe start at the expected resale price and then decrease prices until all were sold.
It's their business and they can do whatever they wish, but please, spare us the sanctimony.

posted by CBD at
11:00 AM
|
Access Comments