« Saturday Morning Coffee Break & Prayer Revival
|
Main
|
Saturday Gardening, Puttering and Adventure Thread, Feb. 4 »
February 04, 2023
Sunset in the West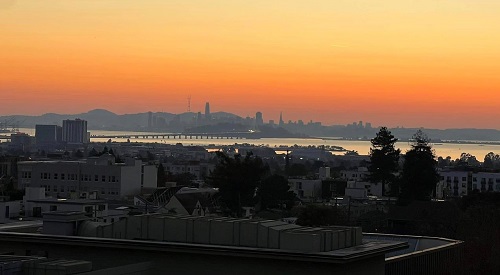 San Francisco Sunset
San Francisco is going through some hard times right now.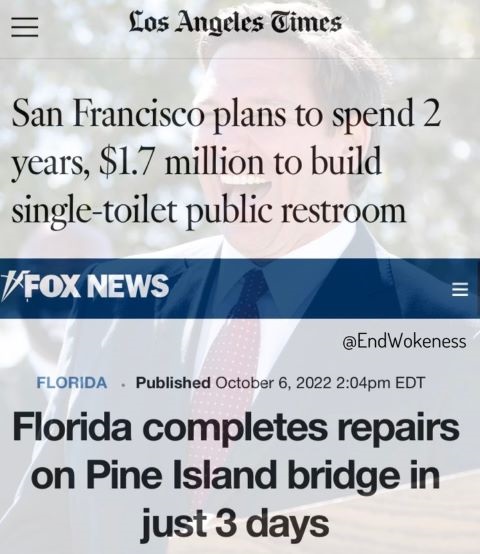 *
A reminder that Gavin Newsom served as the Mayor of San Francisco before becoming Lieutenant Governor, then Governor of California. His time as mayor was marked by Black Flight from the city. Happy Black History Month!
* * * * *
Gender Issues
When Gavin Newsom was Lieutenant Governor, his wife started making woke documentaries for schools:
California Gov. Gavin Newsom's (D.) wife has charged the state's public schools as much as $1.5 million to screen her documentaries on "gender justice" and "corporate exploitation."
Siebel Newsom's nonprofit could pose an ethical problem for her husband as he considers a presidential run. The Representation Project drew criticism in 2019 for accepting $358,000 in donations from the Pacific Gas and Electric Company (PG&E), the utility company responsible for some of the state's worst wildfires. PG&E is listed as an associate producer on two of Siebel Newsom's films and hosted a screening of her first movie, Miss Representation, in 2011, when Newsom was mayor of San Francisco.

PG&E isn't the only Newsom donor with ties to the Representation Project. The governor and his wife for years have raised money from the same donors and corporations--he for his political campaigns and she for her nonprofit.
The 2019 donation from PG&E is a special slap in the face to victims of the fires in 2018 and the subsequent customers who lived through more wildfires, rolling blackouts and rate hikes.
But Newsom wasn't the one who started pressuring utilities to pursue wacky "green" initiatives rather than maintaining and replacing ancient infrastructure, cutting back brush around sensitive equipment, etc. Ace reported on this back in 2009: PG&E: we're going to orbit solar collector panels and beam power down to earth. His link has gone bad. Here's another one.
*
More on the brazen corruption of Jennifer Siebel Newsom"s non-profit:
For example, the Project's The Mask You Live In features website addresses of Porn Hub, MassiveCams, BDSM.XXX, and Brazzers.com. The film shows naked or mostly naked women being slapped, handcuffed, and brutalized in pornographic videos. The images are tagged with descriptions such as "domination," "kinky couples," and so forth.

The Project's Miss Representation Middle School, includes a "genderbend person" telling children how biological sex, "gender expression," "sexual attraction," and "gender identity" exist on a spectrum, which can be mixed and matched. "The movie is not age appropriate for middle schoolers," explains Katy Grimes of the California Globe, "and really should not have any place in school curriculum. It is pure propaganda."

Consider also the Project's The Great American Lie which considers the "privileged" to be "a cisgendered man," "white," "born in the United States," "straight," and speaking English as a first language. Though doubtless objectionable to parents, this propaganda cranks out big profits for the Newsoms.
*
Most of us knew about this: Newsom Signs Bill To Let California Strip Gender-Confused Teens From Parents -- Even When They Live In Other States
But did you know that California parents cannot opt their kids out of gender identity and sexual orientation instruction at any level in public schools?
Check out the thread. Scary.
*
Results from a gender identity questionnaire, adult. No wonder kids are confused.
Scroll down.
* * * * *
Black History Month
*
San Francisco's reparations committee has proposed that San Francisco pay $5 million each to virtually all black San Francisco residents over the age of 18, and also pay reparations to black people all over the country with drug convictions. This would cost the city trillions of dollars, bankrupting it. Yet the plan was praised by the President of the City's Board of Supervisors.

Such reparations would be an unconstitutional racial preference, since they wouldn't be available to non-black people (not even Asians or Hispanics who have suffered racial discrimination), and they aren't a remedy for recent, widespread discrimination by the government of San Francisco (as any racial preference by the city would have to be, in order to be constitutional). Moreover, the reparations plan has an unconstitutional purpose, because it's not actually intended as a remedy for discrimination by the city. Most people who would get reparations have no connection to San Francisco, and would qualify for reparations based on drug convictions, an area where the city is not even alleged to have singled out black people.
*
Serious question: what percentage of the American "debt for slavery" was paid by the 620,000 Union soldiers who died?
See Thread for particulars, other interesting points.
*

What is currently taught in American History classes. A lot of emphasis on black history, not so much on other minorities.
*
Woodson Center: A better way to teach black history.
*
*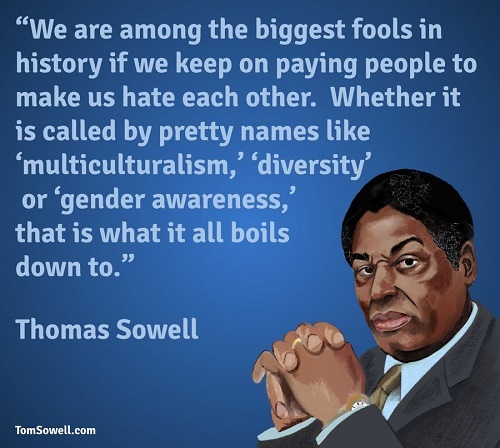 *
Even Sully sees this:
* * * * *
Quotes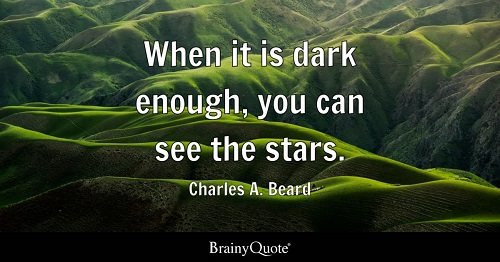 Music
* * * * *
Hope you have something nice planned for this weekend. Be good to each other.
This is the Thread before the Gardening Thread.
Serving your mid-day open thread needs
* * * * *
Last week's thread, January 28, WHEN in the course of human events things get really personal
You may have already read that Gerard Van der Leun died yesterday. The search engine shows the entry for his American Digest blog with "WHEN in the course of human events it becomes . . ."

He had a broad array of interests, but among them, American freedom and liberty, along with distinctive elements of the American experience, were common themes in his blog entries. Today, the focus there is more personal.
We learned of his passing from another blogger, Neo, whose site gets linked here a lot . .
*
Updates:
I was looking through my emails and found one from Gerard Van der Leun dated September 12, 2020. It concerned a post I wrote on that date when another big fire complex had threatened the areas where he and his brother lived, after his narrow escape from death by fire in 2018. I included excepts from some of his posts, interspersed with other content. "He seems to have a knack for balancing attention to the past, present and future."
He wrote:
It takes a lot to make an old man blush

But you seem to have managed it. Many thanks for your kind words. Gerard

This seems typical of the way some of his American Digest readers have described him, as having a remarkable sense of humility. There are also some hints that this quality is one that he developed over time.
*
The American Digest site will be up for two years if you would like to visit. Gerard Van der Leun had asked Neo to pin two final posts at the top opening page of the site. She has been adding a few more posts below them. Like this one. Makes you think.
At the top of the page is a re-post of a story which starts with Gerard finding his name on a war memorial. Then it slips deep into the impact on a family of the loss of a son in wartime. I read it years ago. It is even more moving now.
Below that post is Gerard's LAST POST: So Long. See You All a Little Further Down the Road
It includes video of a song, No Hard Feelings, plus lyrics:
When my body won't hold me anymore
And it finally lets me free
Will I be ready?
When my feet won't walk another mile
And my lips give their last kiss goodbye
Will my hands be steady when I lay down my fears, my hopes, and my doubts?
The rings on my fingers, and the keys to my house
With no hard feelings . . . .

posted by K.T. at
11:22 AM
|
Access Comments