« Quick Hits
|
Main
|
SupercalifragilisticexpialidONT »
February 03, 2023
K-Tel Cafe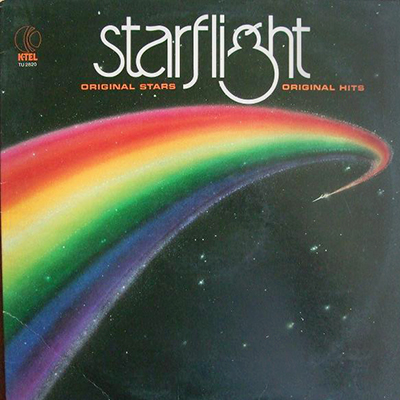 K-Tel's Starflight compilation, 1979
I've been noticing that a lot of the "Forgotten 80s" songs I want to put in the sidebar are akshually from 1979.
Here are some 1979 Mystery Clicks, with clues:
#1 Billboard song of 1979. Such a huge song it incurred a disco-like backlash. Here's them playing it live, maybe sometime in the early 90s? The vocals are ragged but they kill the guitar solos.
This Noted Queen had a lot of hits this year, but this location-based anthem about baking and meteorology is the oddest.
Sounds like Kansas but you're all wet, Mate, they're Australian! And singing about a loveless luckless man.
Speaking of Australians, this hot little blonde scored a hit in the US when she released this in 1979. (It was released in other countries in 1978.) Where, where did my innocence go?/How, how was a young girl to know?/I'm trapped, trapped in the spell of your eyes/In the warmth of your arms/In the web of your lies. It's only the chorus that is memorable but I can't give you those lyrics because they contain the song title. It's not "Physical", which was 1981. Sorry I don't really have good clue.
Another Australian band released this hard-driving rock hit: No stop sign, speed limit/nothin's gonna slow me down.
You get a shiver in the dark/It's raining in the park, but meantime/South of the river, you stop, and you hold everything/A band is blowing Dixie, double-four time. Actually released in 1978 but it stiffed, so they re-released it in 1979 and it became a hit. First time I ever heard of this band, which would become Medium-Level Iconic in the 80s.
Funky bunch that scored a few hits including You Sexy Thing but really rocked with this killer guitar-and-synth hook. Never could believe the things you do to me/Never could believe the way you are/Every day I bless the day that you got through to me/'Cause baby, I believe that you're a star
This loping ballad reaches the heavens with a wide specter of emotions. Their faces gaunt, their eyes were blurred, their shirts all soaked with sweat/He's ridin' hard to catch that herd, but he ain't caught 'em yet.
Disco was on its way out but that didn't stop this huge rock band, who are even huger money whores, from trying to score a hit with a disco-tempo love song. Or sex song, really. This song was written when the group's label wanted them to put out a "more commercial sound," and the band's lead singer said something like "It's so easy to write a disco hit, I bet I could write one in a day." He got together with a disco songwriter and wrote this in a single session.
A big British Invasion rock band got inspired by late-1978 science fantasy blockbuster and also decided to put out a disco song, which I'm pretty sure they instantly regretted. The song failed to soar in the skies like they'd hoped.
Another British prog rock band (I guess) that really centered the synthesizer also went full disco with this blazing single. Can you understand (yes, I understand)/
Can you feel it's right (I know it is)/Will you be the same (I'll do it all again)/
Hu, hu, hu-ha, hu-ha, hu-ha, hu-ha, hu.

Something must have been in the air, because this British prog/psychadelic rock band also gave the lead single for their massive concept album a disco beat and scored one of the biggest singles ever, and their only UK and US number one. All in all, the disco beat was a sound choice.
Country crossover smash that a lot of radio stations played without bleeping out the mid-level curse near the song's end. Maybe there was some special FCC rule that you're allowed to curse on the radio if the person you're cursing is Satan.
Sad song about love of a lost family member, released on the last studio album released before this mega arena rock band disbanded: The cup is raised, the toast is made yet again.
One of the biggest rock bands of the 70s that disintegrated on contact with the 80s. Kind of softdicked overall, but this song rebels from their usual style: Hangman is comin' down from the gallows.
Easy strummin', feel-good ballad about gang-r@pe and murder. And there were three of them. This song has been the subject of extensive analysis by Noted Experts.
This song was originally offered to Karen Carpenter, but she turned it down. A young Motown singer took it and turned it into a major hit, though he would have much bigger hits in a few years. Relax your mind/lay back and groove with mine.
Okay so this single was actually released in 1978, but the live version, from one of the world's only live albums that launched a band from nobodies into stars, is from 1979, so this counts: Father says, "Your mother's right/She's really up on things/Before we married, Mommy served/In the WACS in the Philippines".
This very soft rock song, sung by a female singer, was actually on the Starflight K-Tel compilation. I'd rather be a fool with a broken heart/Than someone who never had a part of you.
This song was also on the Starflight compilation: New York Paris London Munich.
Men are dumb:
Women are pretty stupid too:
Kids ain't no geniuses, either:
No but seriously men are stupidest:

Obligatory goat:

From SMH, but for Duncanthrax: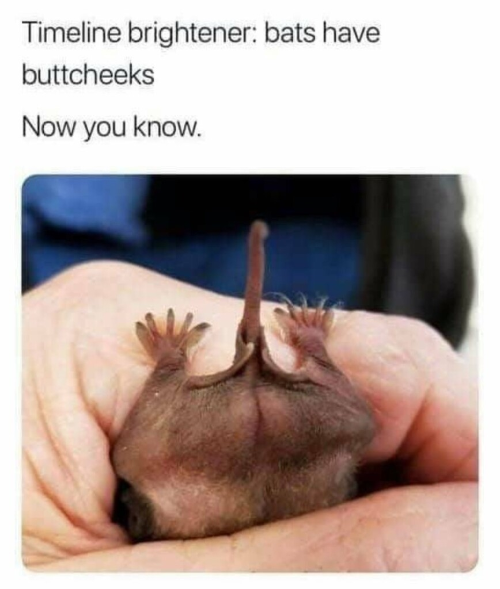 posted by Lamont the Big Dummy at
07:20 PM
|
Access Comments