« Domestic Shooting Cafe
|
Main
|
Daily Tech News 24 January 2023 »
January 23, 2023
Monday Overnight Open Thread (1/23/23)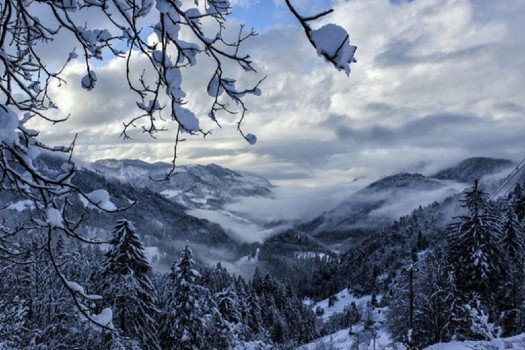 ***
The Quotes of The Day
Quote I

"I have the right to breathe fresh air in my home. I'm not talking about if I go to someone else's house or a place people go to smoke pot. They have the freedom to do whatever. I just do not want to be invaded in my own home." Josefa Ippolito-Shepherd
Quote II

"....there is no amount of money that can truly compensate for her injuries." Bradley Martin KC
Quote III

"All of my fancy analytics got me to a bad place. All of your heuristics — 'don't trust these guys' is obvious — totally worked." Scott Adams, creator of Dilbert
Quote IV

Thankfully the old fuddy, self-righteous, guns for me but not for thee contingent are dying off. Larry Correia
***
Quote V

If I were a citizen of Switzerland today, I'd demand the entire city of Davos be thoroughly scrubbed with a Brillo pad.

Then dipped in hand sanitizer.

Then burned to the ground. Matthew Noto
Quote VI

"We are thrilled to announce the historic rulemaking from the Nuclear Regulatory Commission for NuScale's small modular reactor design, and we thank the Department of Energy (DOE) for their support throughout this process," NuScale President and CEO John Hopkins
The first hurdle crossed with multiple jumps to come.
***

The following should be shown in every school............
***

Gerard Van der Leun of American Digest has entered hospice. God bless your soul.
***
She is an intellectually dishonest Congresscritter. For years the GOP had a pro-life plank in their platform and raised money for politicians to get Roe vs. Wade overturned. Now we are to blame. Fuck you you stupid bint. Another reason to never give money to the RNC.
U.S. Rep. Nancy Mace (R-SC) blamed the overturning of Roe v. Wade for the Republican party's lackluster midterm showing during a recent appearance on Meet the Press. "It's the reason we didn't get more of a majority. We could have had a two dozen seat majority, but we don't. This was an issue top of mind for swing voters," Mace told NBC's Chuck Todd.
The South Carolina Republican went on to claim that the issue will continue to hurt the GOP in 2024. "When you're looking ahead to '24, going to the extremes and digging in there isn't going to work for most people," Mace said.
***
Losing your job sucks. No matter how it is done. And to be honest with you, I do not have a better idea when it comes to laying off 12,000 employees.

Jeremy Joslin, a 20-year Google engineer, said being laid off via email was a "slap in the face."

"It's as if I dropped off the grid and they have to piece together any knowledge I took," he added.

Other ex-Googlers have criticized the abrupt and impersonal nature of their terminations.
***

Remember A Christmas Story? Unfortunately some raccoon double dawg dared one of his pals.

Raccoon Unfortunately Gets Frozen to Railway By Its Testicles

A little raccoon was recently spotted straddling a railway track. The raccoon was, unfortunately, completely stuck because his testicles were frozen to the metal. Luckily, a railroad worker spotted him and helped him out of his predicament.
***

Thou shalt not be critical of the "Elites".

TSA seizes passport of journalist who was critical of Davos....
***
The pot calling the kettle black. Or one libtard blaming another libtard for her problems.

Lori Lightfoot Blames Prosecutor Kim Foxx for Chicago Crime: 'Handing Out Certificates of Innocence Like Candy'

Chicago's embattled Democrat Mayor Lori Lightfoot has blamed Cook County State's Attorney Kim Foxx for the city's out-of-control crime rates.

Incumbent Lori Lightfoot currently finds herself in third place in the mayoral race, according to the polls.

The election is at the end of February and if no candidate gets 50% of the vote, the top two will face off in a runoff election that will be held on April 4, 2023.
***
This couple is trying to make a difference.

MINNEAPOLIS -- For almost 25 years, Bishop Larry Cook and his wife, Sharon, have been trying to make a positive impact on the North Minneapolis community from their church, Real Believers Faith Center.

"It's just been remarkable to be here and serve, to see lives changed. That's what we do," said Larry Cook.

But it hasn't been easy. The orange and yellow dots mark all the reports of shootings or shots fired in Minneapolis over the past year. The gas station next to their church is completely covered in colors.

"We just never would go over there. We wanted to but it was just too much going on over there. I didn't want to be solicited for drugs," said Sharon Cook.

It got to the point where the shootings started to impact the church, so Larry Cook confronted the drug dealers before a bible study.

"'If you want us to leave, you need to buy it. You don't own it,' It was just very, very contentious. So my husband just looked at them and said 'I will buy it,'" said Sharon Cook.

I wonder how long it will take the Cooks to realize that the odorous government rules and regs are just as bad as the thugs.
***
Doctors happily assist with suicide. Marijuana is legal. But now booze is a no-no. Canada, the Nanny State.

New alcohol guidelines recommending that Canadians limit themselves to just two drinks a week – and ideally cut alcohol altogether – have prompted intense debate over risk versus enjoyment in a country where the vast majority of adults regularly consume alcohol.

The Canadian Centre on Substance Use and Addiction (CCSA) this week called for a substantial reduction in consumption, warning that seemingly moderate drinking poses a number of serious health risks, including cancer, heart disease and stroke.

The new guidelines, funded by Health Canada, represent a dramatic shift from previous recommendations issued in 2011, when Canadians were told that low-risk consumption meant no more than 10 drinks a week for women and 15 drinks a week for men.
***

We really are governed by a bunch of fvcking stupid people.

The Department of Defense awarded a multi-year grant worth $3 million to EcoHealth Alliance – the company at the center of the Wuhan lab leak theory.

Starting on Dec. 12, 2022, and ending on Dec. 11, 2025, the Department of Defense will give $3 million in funding to EcoHealth Alliance, according to USA Spending – the official source for spending data for the U.S. government.

EcoHealth Alliance will utilize the multi-million-dollar grant to "reduce the threat of viral spillover from wildlife in the Philippines."
***
Watch a German Leopard 2 tank carry a beer and not spill a drop
The tank can do more than balance a drink, and that's why Ukraine wants it so bad.
***

It's starting. The slippery slope from choice to forced consumption.

House crickets allowed as food in EU
A European Commission ruling permits the insects in defatted and powdered form to now be added to pizza and pasta-based products
House crickets allowed as food in EU

Partially defatted and powdered house crickets will officially be able to find their way to EU citizens' tables starting on January 24. This comes thanks to a European Commission ruling passed earlier this month.

As per the decision, which cited the scientific opinion of the European Food Safety Authority, the additive is safe to use in a whole range of products, including but not limited to cereal bars, biscuits, pizza, pasta-based products, and whey powder.
***

We will see if Arizona is red, purple or blue. Please pass the buttered popcorn.

Democratic Arizona Rep. Ruben Gallego will run for Senate, he announced Monday, setting up a general election showdown with Independent Kyrsten Sinema.

Gallego, a member of the Congressional Progressive Caucus, blasted Sinema throughout the 117th Congress for her opposition to various left-wing priorities. He floated a primary challenge to the freshman senator, but she left the Democratic Party in December to ensure that she would automatically advance to the general election.
***
Pig kills butcher at slaughterhouse: Animal is knocked out with stun gun...then lashes out after waking up
A man in a Hong Kong slaughterhouse was found dead with meat cleaver injuries
Police believe a pig struggled free, knocking the butcher over and killing him
***
The ONT Musical Interlude & Oil Change Emporium
Born on this day: 23 Jan 1953
Robin Zander, singer, songwriter from American rock band, Cheap Trick, who had the 1979 hit single 'I Want You To Want Me', and the 1988 US No.1 single 'The Flame'. via thisdayinmusic.com
&&&
On this day: 23 Jan 1978
American musician and songwriter Terry Kath, best known as the original guitarist, and founding members of the rock band Chicago accidentally shot himself dead. After a party at roadie and band technician Don Johnson's home in Woodland Hills, Los Angeles, California, Kath picked up a semiautomatic 9 mm pistol and, leaning back in a chair, said to Johnson, "Don't worry about it ... look, the clip is not even in it." To satisfy Johnson's concerns, Kath showed the empty magazine to Johnson. Kath then replaced the magazine in the gun, put the gun to his temple and pulled the trigger. Apparently unbeknownst to Kath, however, there was still one round in the chamber, and he died instantly from the gunshot via thisdayinmusic.com
***

Allowing yourself to be filmed leaving DNA: Genius Award Winner.

FORT MYERS, Fla. (WFLA) — Fort Myers police are searching for a pooping perpetrator caught on camera breaking into a Joe's Crab Shack on Saturday.

According to a Fort Myers Police Department Facebook post, the incident happened at around 2:30 a.m. at 2024 W. First Street.
***

Hoops. A great sport and a better story. Tonight's Feel Good Story of The Day.

Boy, 13, born without LEGS wins place on his school's basketball team - with teammates saying he is great at snatching ball away from rivals while they dribble it across court
Josiah Johnson, 13, was born without legs, yet has made the Moore Middle School basketball team in Louisville, Kentucky
Johnson could have played in a wheelchair, but he said that would have been too easy, and he wanted to prove a point
The teenager's teammates say he excels at taking the ball away from people, dribbling it across the court and making shots
***
Weekly comment stats for week of 1-22-2023

Top 10 commenters:
1 [720 comments] 'Sponge - F*ck Joe Biden' [101.07 posts/day]
2 [694 comments] 'Aetius451AD Work Laptop'
3 [417 comments] 'SMH'
4 [394 comments] 'TheJamesMadison, navigating a corrupt and violent world with Clint Eastwood'
5 [384 comments] 'Bulgaroctonus '
6 [374 comments] 'andycanuck (Vwz3I)'
7 [358 comments] 'Joe Mannix (Not a cop!)'
8 [340 comments] '18-1'
9 [337 comments] 'gp In The Center Of A Stool Boom'
10 [332 comments] 'Skip '
Top 10 sockpuppeteers:
1 [192 names] 'Ciampino - Instead of battery just rub cats together' [26.95 unique names/day]
2 [121 names] 'Brady Realist'
3 [102 names] 'Society is completely and totally fucked '
4 [79 names] 'Count de Monet'
5 [70 names] 'Duncanthrax'
6 [55 names] '18-1'
7 [55 names] 'Miklos best mullet hair-style (Charleen cuts it)'
8 [49 names] 'Miklos, reasonably happy at Trailer Acres'
9 [37 names] 'I am the Shadout Mapes, the Housekeeper'
10 [36 names] 'Sponge - F*ck Joe Biden'
***

Tonight's ONT has been brought by Powerful Suggestions.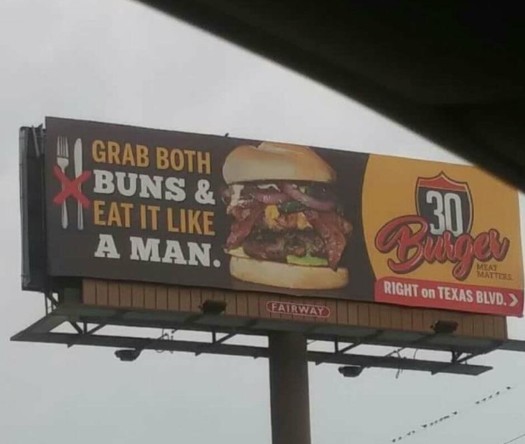 Notice: Posted with permission by the Ace Media Empire & AceCorp, LLC. Legal representation provided by the legal geniuses of Dewey, Cheatem & Howe, S.C. Very few hamsters raccoons were injured in the production of The ONT.


posted by Misanthropic Humanitarian at
10:00 PM
|
Access Comments