« Roald Dahl's Childrens Books Are Now Being Censored By Woke Editors
|
Main
|
Winter's End Cafe »
February 20, 2023
Real Clear Investigation: The Media is Whitewashing Antisemitism
If violent antisemitic attacks are a problem -- and they are -- why is the media covering up the actual problem and pretending this is about "white supremacy"?
In covering and condemning these acts, most major news outlets and politicians from President Biden on down have described antisemitism as almost entirely a sub-species of white supremacy or white nationalism, invoking the mob in Charlottesville, Va., in 2017 shouting "Jews will not replace us," or the murder of 11 people at the Tree of Life synagogue in Pittsburgh in 2018 by a white nationalist fanatic.

This narrative obscures the complexity and diversity of the sources fueling the spike in antisemitism, some experts say. Right-wing hate groups are playing their usual part, but so too are blacks and members of other minority groups. The non-white antagonists are erased from the public discourse even though it's generally understood that it's hard to address a societal problem when society is unwilling to discuss it openly and honestly.

Rationalizations for this reluctance can be strained: When the billionaire black rap entrepreneur Ye, formerly Kanye West, started making a series of antisemitic statements last year, black activist Shaun King wrote in Newsweek, "you don't have to be white to be a white supremacist," adding, "Kanye West is now a full-blown white supremacist."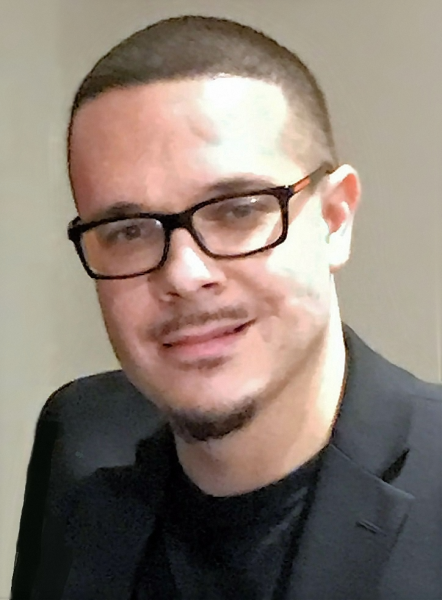 The KKK's favorite "black man," Shaun King
Michigan's Grand Cyclops Zeke Wilson explains:
"We're not sure why, we just get a nice, cozy
feeling from Shaun King. Like we're sympatico or somethin'.
Like, almost on a genetic level, we just 'get' each other.
Does that make any sense?"
It sure does, Zeke. It sure does.
The antisemitism monitor Israel Bitton uses a new term to frame what is happening. "When anti-Jewish attacks are due to white supremacy, you get a clear condemnation," said Bitton, executive director of Americans Against Antisemitism, a Washington-based research and advocacy group. "When it's committed by others, it's 'inconvenient antisemitism,' because it becomes difficult for some to understand that members of groups that are also victimized by hate crimes are no less capable of committing hate crimes."
Uh, they understand it. They're just lying.
Put another way, attention to hate crimes committed by minorities doesn't conform to a simpler narrative that "systemic racism" is the dominant and overwhelming fact of American life -- and certain, approved, minorities its victims.

And so Jew-hatred bubbles ever more loudly as background noise. Verbal and physical assaults against Jews increased by 34% between 2021 and 2022, according to the Anti-Defamation League, the civil rights organization that keeps track of such things. In a new study just released, the ADL reports that the number of Americans "harboring extensive antisemitic prejudice" has reached "the highest level in decades."

This spike comes on top of the historical pattern documented by FBI statistics. While notably incomplete in cataloging perpetrators, they show that Jews, who make up 2.5% of the total U.S. population, are more often the targets of hate crimes than all other religious groups -- Catholics, Muslims, Buddhists, and others -- combined.

Data collected about antisemitic violence in New York, home to America's largest Jewish population, shows clearly that when it comes to antisemitism, minorities are often, even disproportionately, perpetrators, not victims. Since 2018, according to New York Police Department crime reports, there have been 129 arrests of suspects in violent hate crimes against Jews; 92 of the suspects, or 72%, were members of minority groups. The crime reports don't do a further breakdown -- what proportion of the minority perpetrators may be black, Hispanic, Muslim or something else -- but the available evidence indicates that a substantial number of the attacks are being perpetrated by young black men.

When perpetrators are white supremacists, the outrage is louder than when they are "inconvenient antisemites." When former President Trump hosted a dinner at Mar-a-Lago in November with West and Nick Fuentes, a well-known white supremacist who attended the 2017 demonstration in Charlottesville, the expressions of shock and condemnation, including by Jewish Republicans, were loud and clear.

But as Americans Against Antisemitism found in a recent study, not only are attacks against Hasidic Jews largely ignored or downplayed, only a very small number of the perpetrators end up being prosecuted in court.

Read the whole thing.
Is this a real problem or just a political talking point? Because the media is acting like it's just a political talking point. I think it's a real problem, but I guess Jake Tapper thinks differently.

posted by Ace at
06:34 PM
|
Access Comments