« Merrick Garland: I'm Letting Biden's Hand-Picked Personal Praetorian Guard Collect The Evidence Against Him Because I Don't Want To "Complicate" the Investigation Or Something
|
Main
|
Signatory of Letter Claiming Hunter Biden's Laptop Was Disinformation Admits He Knew It Was Real »
January 18, 2023
CNN Lies, Pretending There's No Effort in Virginia Schools to Push for Equal Outcomes For All Students Without Exception
CNN might want to check with the equity consultants that the Fairfax County school district just hired for $450,000, who promised, and I quote verbatim, "equal outcomes for all students without exception."
Maybe they should check with the Fairfax school administrator who admitted that the National Merit awards were being withheld from the (largely Asian) students who won them so that the students who didn't win them wouldn't "feel bad."
CNN claims Youngkin is just making this up for political reasons, and further claims they have no idea where he's getting this fiction from.
This has been widely reported in the Virginia media.
The Hill also lied about what Youngkin said:
They didn't quote him, but doctored what he said to make it sound objectionable. Youngkin criticized the schools for a QUOTE "maniacal focus on equal outcomes for all students at all costs" UNQUOTE. Gee why didn't The Hill want to quote him accurately? Why did they decide to Yadda Yadda that into "equality?"
Our Guardians of Truth seem to be having a lot of trouble getting easily-discoverable quotations right.
Maybe they need some Deplatforming to teach them to stop spreading disinformation.
This is egregious:
Where is Youngkin getting these lies from?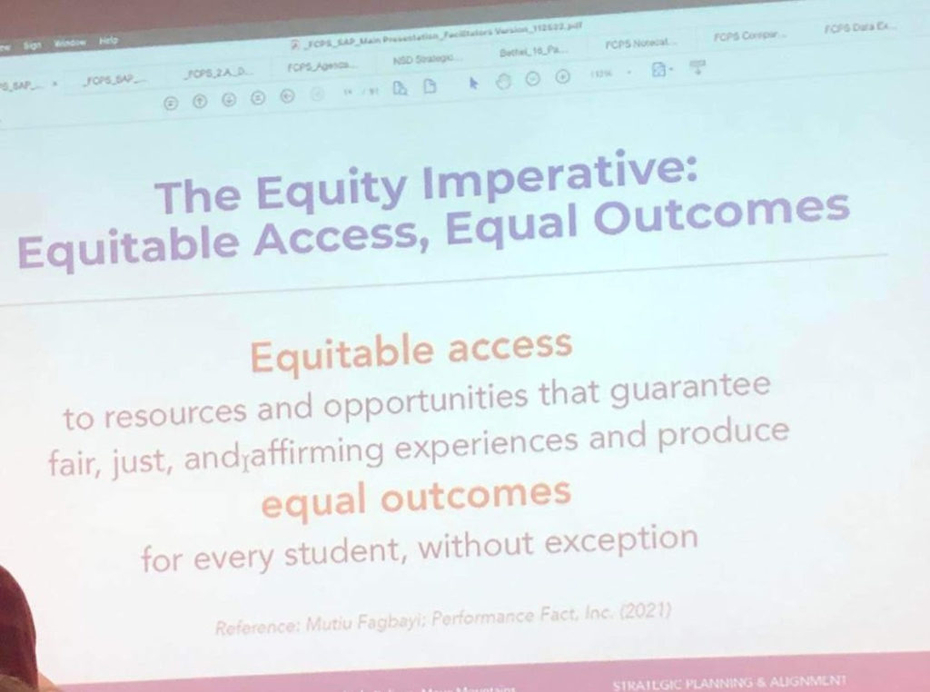 posted by Ace at
01:15 PM
|
Access Comments