« EMT 1/15/23
|
Main
|
Stop Worshipping Celebrity: They Are Everything That Is Wrong With America »
January 15, 2023
Sunday Morning Book Thread - 01-15-2023 ["Perfessor" Squirrel]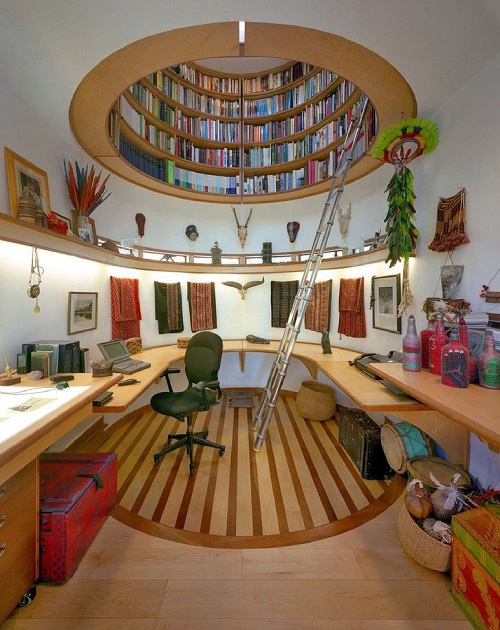 (ht - CBD)
Welcome to the prestigious, internationally acclaimed, stately, and illustrious Sunday Morning Book Thread! The place where all readers are welcome, regardless of whatever guilty pleasure we feel like reading. Here is where we can discuss, argue, bicker, quibble, consider, debate, confabulate, converse, and jaw about our latest fancy in reading material, even if it's nothing more than Kevin McCarthy's "to do" list. As always, pants are required, especially if you are wearing these pants...
So relax, find yourself a warm kitty (or warm puppy--I won't judge) to curl up in your lap, sprinkle some cinnamon and sugar on your toast, and crack open a new book. What are YOU reading this fine morning?
PIC NOTE
CBD sent me today's pic. I'm pretty sure I've seen it before somewhere on the interwebs. I do like it. It's a rather interesting and unique way to set up a library. Though if the shelves are truly arranged in a circle, how do you know where to start? As I mentioned in a previous thread, I'm pretty OCD when it comes to organizing my books. I suspect this picture is actually fairly old, as the laptop on the desk is pretty ancient. If it were my library, I'd make a few changes. First up, I'd do something about the ladder so that it could be raised or folded up out of the way when I didn't need it. I'd also think about adding a skylight in the ceiling above the shelves (not sure if there is one already there). And I'd add some perches for my kitty cats.
ANTAGONISTS ARE NOT ALWAYS VILLAINS
A story is only as good as its antagonist. It's the antagonist that drives the conflict within a story and ALL stories are about conflict. We read stories to see how the protagonist overcomes the antagonists. Not all antagonists are mustache-twirling Snidely Whiplash types that tie damsels to railroad tracks because they can't pay the rent. Simply put, the antagonist is an obstacle to be faced and defeated in some way. Violence is not always required, though I do enjoy a good bash-'em-up where the hero gets smacked around before finally prevailing by employing some violence of his own.
However, an antagonist doesn't have to be the "villain" of the story, nor do they even have to be human. Consider the classic short story, "The Little Engine that Could," where the challenge for the little engine is summoning his own confidence in driving a train to the top of a steep mountain. There's no "villain" in the story, only a mountain that stands in his way. A classic science fiction story is "The Cold Equations," where the pilot of a spaceship only has enough air for his own life support. Then he discovers a stowaway and has to decide how or if they will both be able to survive if there's only enough oxygen for one of them. The antagonist is the harsh reality of space travel where supplies of essential life support are strictly limited.
Another example of non-villainous antagonists shows up in detective stories, particularly when the detective is at odds with local law enforcement. The detective is attempting to solve a murder using methods that normally are frowned upon by the law (such as breaking and entering or stealing) because the detective is more interested in finding out the truth. By contrast, law enforcement is more interested in following proper procedures and therefore often serves as an obstacle to the detective's goals. Both want to solve a murder, but have different methods or achieving that goal.
At the moment I'm reading a series that has multiple layers of antagonists. Some of them are true "villains" and others are not. For instance, a galactic civil war is a political problem that doesn't have true villains because both sides do have legitimate grievances. Unfortunately, because they are at odds with each other, they are threatening to destabilize the entire galaxy. Meanwhile, this conflict is being driven by an evil woman who is seeking vengeance on the heroes for past grievances. And a young boy is going through adolescence trying to figure out his own role in the galactic conflict because of his relationship with the main characters. He's also being twisted and manipulated by the villains.
What are some of YOUR favorite stories that have a non-villain antagonist?
++++++++++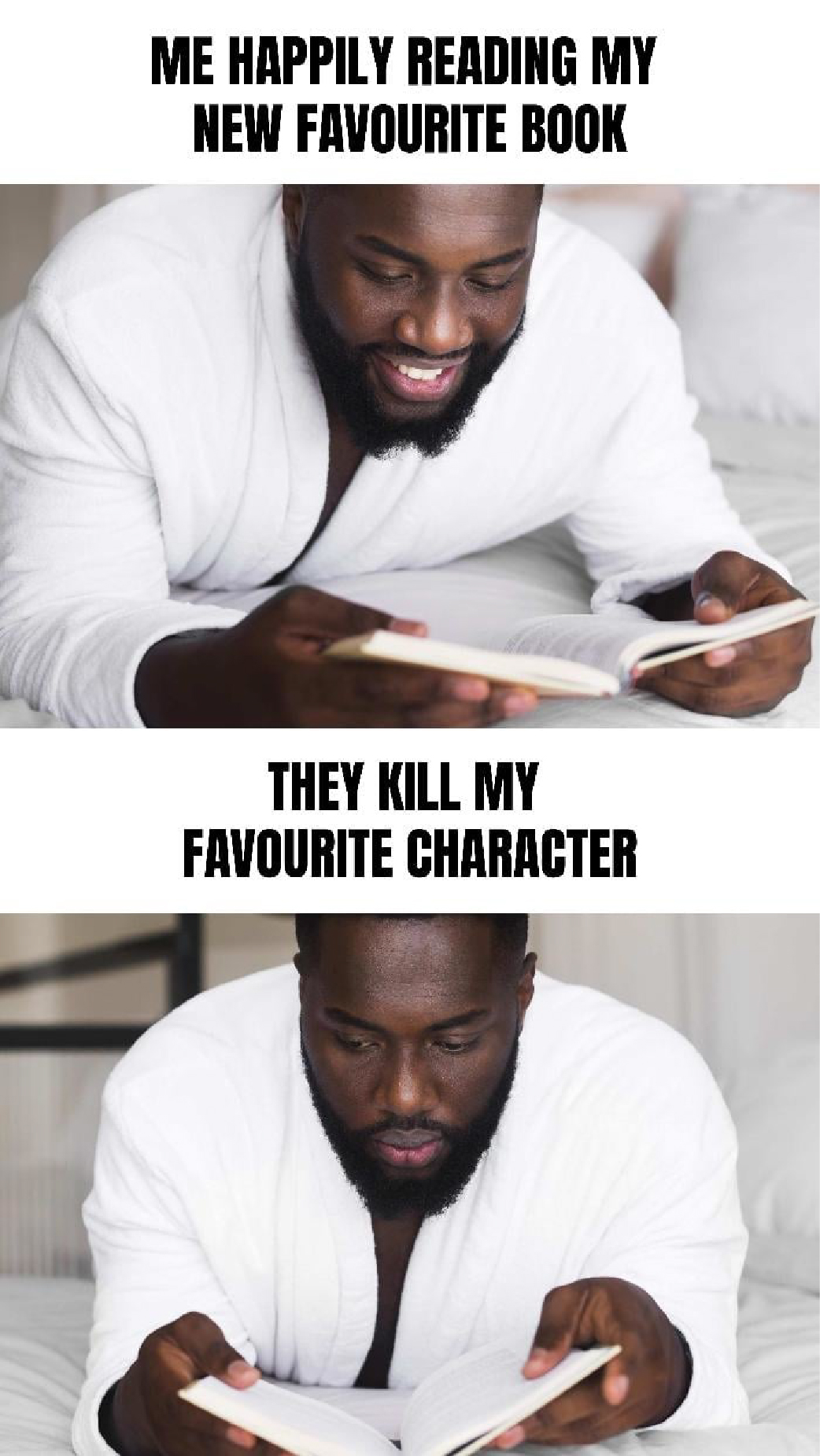 ++++++++++
IT PAYS TO INCREASE YOUR WORD POWER
teleological - adj. - A philosophical term meaning "exhibiting or relating to purpose or design especially in nature."
Comment: The context for this word seems to be related to understanding or studying the ends or purposes of things. For example, if an act produces a good result or a bad result, then the action that led to the result can be judged as good or bad. Of course, this also leads to the idea that the ends justifies the means, which is not always true.
schmatte - n. - an old ragged garment; tattered article of clothing.
Comment: This word appears to be derived from Yiddish (shmate) and Polish (szmata), both of which refer to a "rag." Doesn't seem to be used often enough...
++++++++++
BOOKS BY MORON-ADJACENT AUTHORS
I don't know if Larry Correia is a member of the Moron Horde, but I do know he's Moron-adjacent as a co-author with Sarah Hoyt, who is a bona-fide 'ette.
Heads up - there is a giveaway for In Defense of the Second Amendment by ILOH* on goodreads

Also available for preorder on the usual sites

Would be cool if a Moron won it

all the best,

vmom

*International Lord of Hate as he is fondly called by his fans

++++++++++
MORON RECOMMENDATIONS
Reading The Myth of Artificial Intelligence by Erik J. Larson. (2021)

Twenty percent into the book. Quite good so far. Nothing too technical which makes it a fine YA book.

Posted by: 13times at January 08, 2023 09:56 AM (JIkWe)

Comment: In my own field of instructional design, a hot topic right now is ChatGPT, an AI program that's supposed to be able to write papers for you. Faculty are *freaking* because they believe students will now just use AI in order to write essays for assignments. Of course, there's only so much that an AI program can do. As with all AI at the moment, the results are somewhat mixed. It can be very good for answering general questions that don't require much reflection. However, it cannot capture the essence of an individual and write a deeply personal essay about one's experiences. In the class I teach, I focus on that element so that students write about themselves and THEIR experiences. They write deeply reflective essays, especially at the end when they examine the writing exercises they did in class. So I'm really not too worried about an AI system.
+++++
Currently reading Slaying the Dragon: A Secret History of Dungeons and Dragons by Ben Riggs. I'm about half way through it. Pretty interesting if you ever played D&D. It's more or less about the rise and fall of TSR, the company founded with the creation of D&D. Some really bad management decisions all the way through back to Gygax.

Posted by: Darth Randall at January 08, 2023 10:11 AM (bPkSk)

Comment: For those of us who grew up playing Dungeons and Dragons, the backstory behind the company is pretty wild stuff. TSR produced some very amazing products. Lots of iconic adventures and scenarios. One key lesson about running any business seems to be to make sure that the people developing the product have *some* idea of how to run a business or at least know how to work with those who do. And those who are running the business should also have a vested interest in developing a quality product. We see that now with the companies that are going woke all over the place. The people running the companies don't seem to give a damn about the actual product they are selling.
*cough*WoTC*cough*
+++++
The midweek book posts reminded me to go back and reread The Man Eaters of Tsavo. This is the true story of Col John Patterson, hired to build a bridge over the Tsavo river in Kenya. His team of natives and Indians were beset by a pair of lions, who killed between 40 and 100 workers (the authorities didn't keep good records of non white workers in those days). The book details his ultimately successful killing of the beasts. Although written by an engineer over a century ago, the story is fascinating. Hollywood made a film about it with Val Kilmer, The Ghost and the Darkness, though they added a part for Michael Douglas that is completely fabricated. Ignoring all of Douglas' scenes, one can see the true story, which is amazing enough.

Posted by: Thomas Paine at January 08, 2023 09:22 AM (A8t5V)

Comment: This is a great example of a story with a non-villain antagonist. Although lions can be made out to be evil, man-eating monsters, in truth they are only acting according to their animal natures. They just happen to be apex predators within their ecology. Thus, the story is about man v. nature, where man has to summon his own courage and skill against millions of years of feline evolution that created near-perfect, amoral killing machines.
+++++
The Guest Room by Chris Bohjalian is a terrific book. And the audio version with the voice actor woman playing all the parts, men and women and the Russian sex slave girl with her accent ("police guys") is the best way to enjoy it.

Posted by: Mr Gaga at January 08, 2023 09:12 AM (KiBMU)

Comment: When I read the blurb for this book, it was a reminder to perform background checks on all of your hired entertainment. Make sure they are not psycho-killer sex slaves. Just an FYI...Also, because of the complex nature of the story, it looks like this could be one where there are different layers of antagonists, depending on the POV of the character. The girls who kill their captors and initiate the story are fully justified in their actions (probably) even though they end up causing a number of problems for the main character who hired them in the first place.
More Moron-recommended reading material can be found HERE! (581 Moron-recommended books so far!)
+-----+-----+-----+-----+
WHAT I'VE BEEN READING THIS PAST WEEK:
Still working my way through Star Wars: Legacy of the Force. Although not "great" literature, there's still a lot of interesting points that seem strangely relevant, such as one group of star systems attempting to break away from the Galactic Alliance. And lots of interference from third parties trying to stir up a hornet's nest, causing chaos throughout a galaxy far, far away...
Star Wars: Legacy of the Force 3 - Tempest by Troy Denning
Star Wars: Legacy of the Force 4 - Exile by Aaron Allston
Star Wars: Legacy of the Force 5 - Sacrifice by Karen "I ♥ Boba Fett" Traviss
That's about all I have for this week. Thank you for all of your kind words regarding the Sunday Morning Book Thread. This is a very special place. You are very special people (in all the best ways!). The kindness, generosity, and wisdom of the Moron Horde knows no bounds. Let's keep reading!
If you have any suggestions for improvement, reading recommendations, or writing projects that you'd like to see on the Sunday Morning Book Thread, you can send them to perfessor dot squirrel at-sign gmail dot com. Your feedback is always appreciated! You can also take a virtual tour of OUR library at libib.com/u/perfessorsquirrel. Since I added sections for AoSHQ, I now consider it OUR library, rather than my own personal fiefdom...
PREVIOUS SUNDAY MORNING BOOK THREAD - 01-08-23 (NOTE: Do NOT comment on old threads!)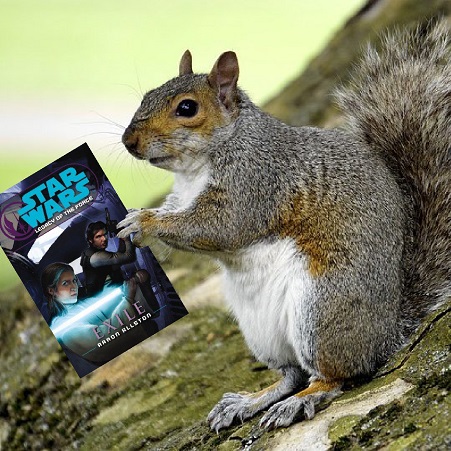 posted by Open Blogger at
09:00 AM
|
Access Comments