« Sky Masters Cafe
|
Main
|
Daily Tech News 17 January 2023 »
January 16, 2023
Monday Overnight Open Thread (1/16/23)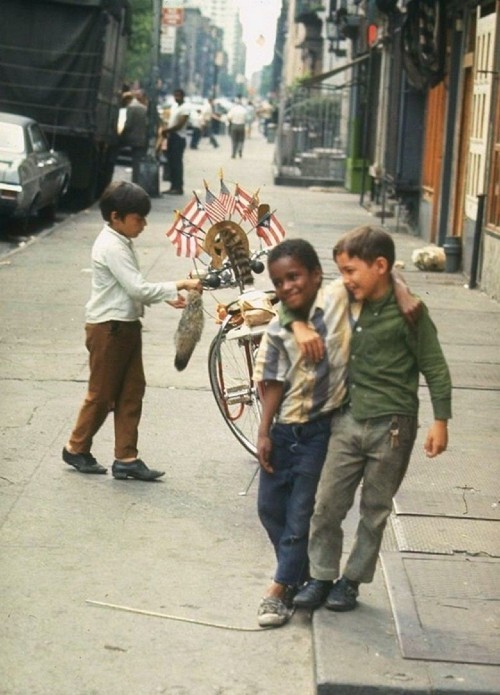 ***
The Quotes of The Day
Quote I

The ultimate measure of a man is not where he stands in moments of comfort and convenience, but where he stands at times of challenge and controversy. Martin Luther King, Jr.
Quote II

"I think it is a real threat that both sides have to take serious. So, when President Biden says he's just going to refuse to negotiate with Republicans on any concessions, I don't think that's right either." Rep. Don Bacon (R-NB)
Quote III

Unfortunately, there are no do-overs in Evolution. Matthew Noto
***

I thought about forwarding this to CBD since he runs the Mid-Morning Art Thread. But, he normally doesn't editorialize in that fine thread. So I get to tell the story of Dr. Erika López Prater and the continual Woke Cancel Culture. You see Dr. Prater had the nerve to show a piece of art that pissed off some wet behind the ear college student.
The student got his/her/it's wish, Dr. Prater lost her job.

The tenure-stream faculty of the Department of Art History at the University of Minnesota writes to address the recent non-renewal of adjunct instructor, Dr. Erika López Prater, from her term appointment at Hamline University in Saint Paul, Minnesota. As has been widely reported, and especially well documented in a New York Times article of January 8, 2023, Dr. López Prater showed a 14th-century manuscript painting depicting the Prophet Mohammad in her art history survey course, prompting student complaint and the subsequent cancellation of Dr. López Prater's spring semester course. This happened without the due process of formal investigation, without an opportunity for Dr. López Prater to respond to the administration's ill-informed and unfounded accusations, and without good-faith institutional investment in open dialogue or the restorative practices of communication and relational repair. The blame for the mishandling falls entirely to Hamline's administration.
***

My friend and fellow Cob Buck Throckmorton had a great THE MORNING RANT: Periodic Update on the Electric Vehicle Follies. I suggest reading it, but not commenting on it unless you want to get banned.
Electric vehicles or hydrogen powered vehicles? Our brilliant bureaucrats at 4 (Count them) 4 different Fed agencies came up with a blue print to help us eliminate the ICE.

Four government agencies—the Departments of Energy and Transportation, plus HUD and the EPA—said last fall that they would work together to create more clean and accessible transportation across the nation by 2050. This week, they released the U.S. National Blueprint for Transportation Decarbonization, with details on how this will happen.
Redesigned cities and communities and better public transportation are part of the plan, but the biggest reductions in emissions will come from cleaning up the vehicle fleet.
The agencies see three main fossil fuel alternatives in our future—electricity, hydrogen, and sustainable biofuels—but they have wildly different use cases.
Last fall, the Departments of Energy, Transportation, Housing and Urban Development, and the Environmental Protection Agency announced they will work together to create a "clean, safe, accessible, equitable, and decarbonized transportation system for all." This week, the agencies released their promised blueprint that puts some details on those bones.
***

If we are going to celebrate Martin Luther King's Birthday and his dream of a color blind society West Point says adios Robert E. Lee statue.

Over the summer, Washington's Naming Commission — comprised of four civilians and as many retired military vets — came to final conclusions regarding seven different Department of Defense "assets." In its report, the group recommended a renaming of sites honoring Confederate General Robert E. Lee, along with Generals P.G.T. Beauregard and William Hardee.

And over the holidays, the United States Military Academy at West Point began the process of purging Lee from its hallowed halls.

It's telling that no one at West Point made any mention of all the good Robert E. Lee has done. Fighting for the United States, being named Superintendent at West Pont, and was pardoned by President Johnson in 1868.
Forgiveness, what is it good for?
***

I've always been a small government low tax kind of a guy. But now? Fvck 'em. Let the rich pay, they want this shit.

A 5% tax on the world's multimillionaires could lift 2 billion people out of poverty
The richest 1% have captured twice as much wealth as the rest of the world combined since 2020, according to a new Oxfam report


We hear a lot about the world's wealthiest 1%, but just how big is the inequality gap and how can it be bridged? In a new report, British charity Oxfam attempted to answer that question in an update to their annual inequality report, titled "Survival of the richest."

Published on the eve of the World Economic Forum in Davos, Switzerland, the annual gathering of some of the wealthiest and most powerful people in the world, Oxfam's report calculates that "the richest 1% have bagged nearly twice as much wealth as the rest of the world put together over the past two years.
It will not lift any great numbers out of poverty. But, it will make a great many government agencies and non-profit groups quite financially robust.
***
But you really did have a wonderful life.

AN author who allegedly faked her death in 2020 before finally revealing she was in fact alive earlier this month, was publishing books under a nom de plume the entire time.

Romance novelist Susan Meachen was reported to have committed suicide, according to a Facebook post in a private fan group which appeared to be from her daughter.
***

And Larry Price Jr. says to the romance novelist, hold my beer coke spoon.


Just before 2 a.m. April 18, 2018, Amy Price, the wife of coal executive Larry Price Jr., called police in Bluefield, Virginia, to report her husband missing. Police scoured Bluefield, a town of less than 10,000 people nestled in the Blue Ridge Mountains, and soon discovered Larry Price's white Mercedes at a deserted parking lot.

Price, a 42-year-old father of six, was an industrious businessperson who ran surface operations at an underground mine, one of the nation's largest, near Roundup, Montana. He also ran a motorcycle shop, Hawg Pit Cycles, that traded used Harley-Davidsons. And he had promised several investors big returns in coal. Recently, some of them had confronted Price about their money.

As night fell, a driver traveling along a state road some 20 miles away from Bluefield noticed a man on the roadside: a disheveled Price, who was rushed to a hospital. He told investigators that he had been abducted by an outlaw biker gang that drugged him and took him to his motorcycle shop, where they robbed him before loading him into a van and dumping him on the roadside. When surveillance cameras showed there hadn't been a robbery, he changed his story, saying that the gang had asked him for coal train schedules for a scheme to traffic methamphetamines by rail.
***
The ONT Musical Interlude & Frozen Yogurt Emporium
&&&
***

She has the right to......... Be A Genius Award Winner.

JANUARY 2--Minutes after ringing in 2023, an Ohio woman vacationing in Florida was arrested for striking a uniformed cop squarely in the face with a plastic New Year's Eve top hat, according to an arrest report.

Police were at a St. Petersburg restaurant early yesterday investigating a reported battery when Kristie Ethridge, 49, allegedly committed a felony attack on a law enforcement officer.

Cops say they were dispatched to the eatery--which was hosting a New Year's Eve party--to investigate a battery allegedly committed by Ethridge's husband William, 54. As police questioned William, Kristie "continuously interjected herself into the conversation," prompting Officer Anthony Bragano to advise her to "stop talking."
***
Fvck Cancer! Tonight's Feel Good Story of The Day. But, there is still a long way to go.

According to a new report from the American Cancer Society, the death rate has fallen 33% since 1991.

The drop has meant 3.5 million fewer deaths.

The report claims the steady progress is due to less people smoking, more screening, early diagnosis and improvements in treatments.

"New revelations for prevention, for early detection and for treatment have resulted in true, meaningful gains in many of the 200 diseases that we call cancer," said Karen Knudsen, CEO of the American Cancer Society.
***

Tonight's ONT has been brought to you by Things You Shouldn't Do.

Notice: Posted with permission by the Ace Media Empire and AceCorp, LLC. The ONT may settle during transit.

posted by Misanthropic Humanitarian at
10:01 PM
|
Access Comments