« Mayor Butt Refused Key Meetings During Unanounced Secret "Paternity Leave"
|
Main
|
Quick Hits »
January 13, 2023
Woke Pakistani-American Actor Complains That Hollywood Won't Cast Him as a Villain, Because They're Afraid to Cast Anyone As a Villain Except for White Men
no shit, really? I totally couldn't tell this from watching TV and movies and even commercials.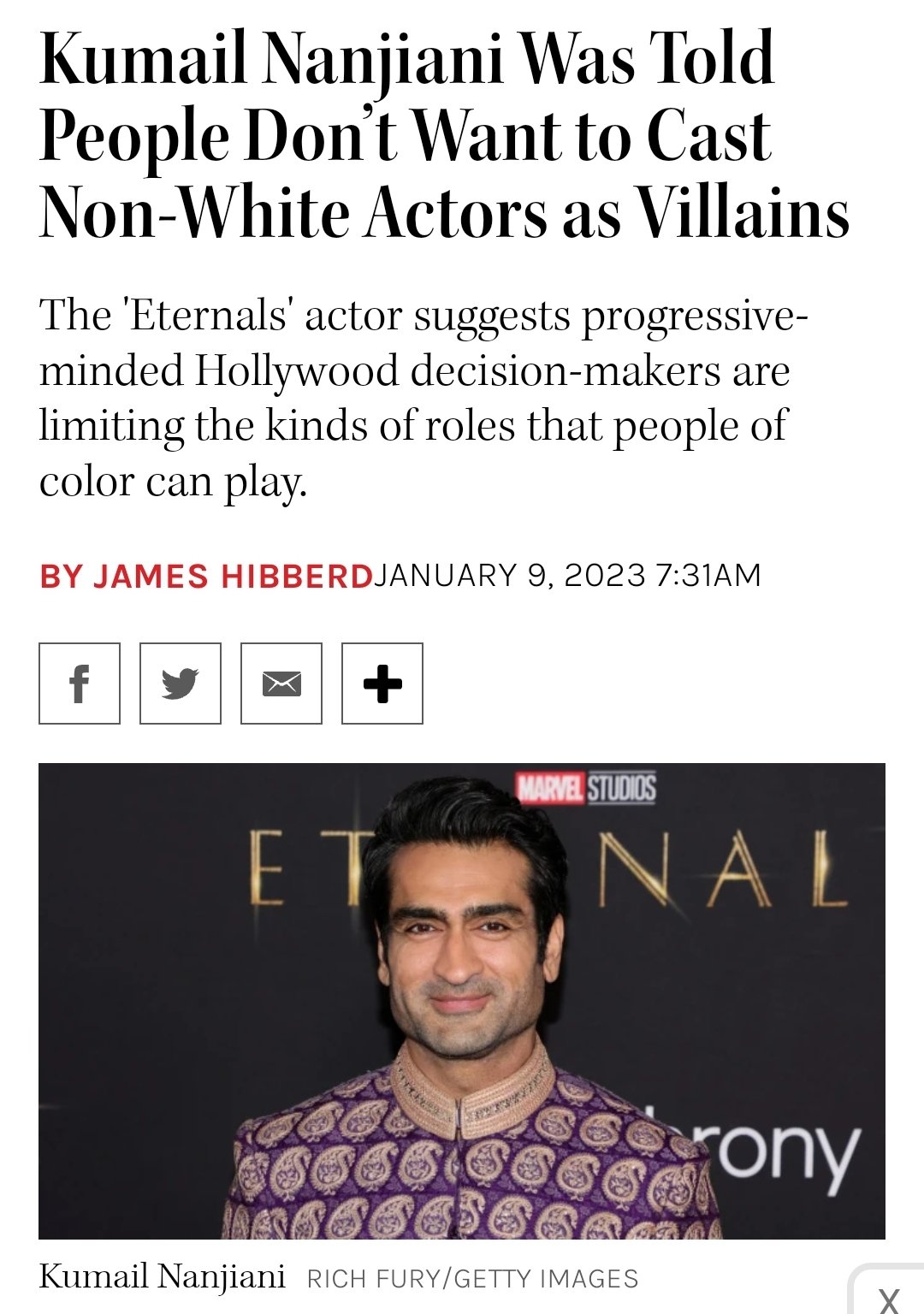 From Ed Driscoll at Instapundit, Alex Parker at RedState explains how Woke rules sometimes also punish their intended beneficiaries, too.
Oh, don't get it twisted; white men are being absolutely destroyed by Hollywood's new Blacklist. White writers are using "diverse" fronts to sell their scripts, like blacklisted writers did during the 50s.
But sometimes "diversity considerations" hurt the would-be diversity hires, too.
In a recent interview with Esquire UK, Pakistani-American actor Kumail Ali Nanjiani explains Tinseltown's racial politics.

"I think that Hollywood now -- even though they're trying to be more diverse -- is still weird," the actor says. The problem, [Kumail] wagers, is that good intentions can sometimes lead to misguided solutions: If the bad guy is a brown guy, what message is that sending? "And that's just as limiting as anything else."
When he asked about villain roles, he was rebuffed:
"I was told that's going to be hard because people don't want to cast nonwhite people as bad guys."

...

"I want to play more bad guys."
This isn't an SJW thing, this part is just kind of funny:
After The Big Sick, he received many more opportunities, though they were all in the same realm of a "nerdy, weak guy, defined by his lack of agency or power."

[But Marvel's Eternals changed how casting agents saw him:]

[P]eople saw [Kumail] as a more confident, powerful being. He was offered action films after that.
Okay, so there's a reason for that.
Everyone knows that Marvel puts all of its male stars through one or two cycles of steroids for the superhero look. They've gotten it down to a science. They don't make you look cartoonish, but they do get you cut and muscular.

When Marvel stars are asked how they slimmed down and bulked up, they always say they "ate a lot of skinless chicken and broccoli." As Ya Boi Zach points out, this is essentially open code for "I took steroids under close expert supervision."
Paul Rudd's abs in Ant-Man were not entirely "natty."

Kumail Nanjiani did not take the one or two cycles of steroids that most of the male stars take to give them the buff but not cartoonish look. He did multiple cycles to get the cartoonish look.
Here's how he looked, pre-Marvel:
He was offered "nerdy, weak guy" roles because he was Brown Sheldon Cooper.
Here's how he looked after multiple cycles of Marvel Studios' "Skinless Chicken and Broccoli Diet Plan:"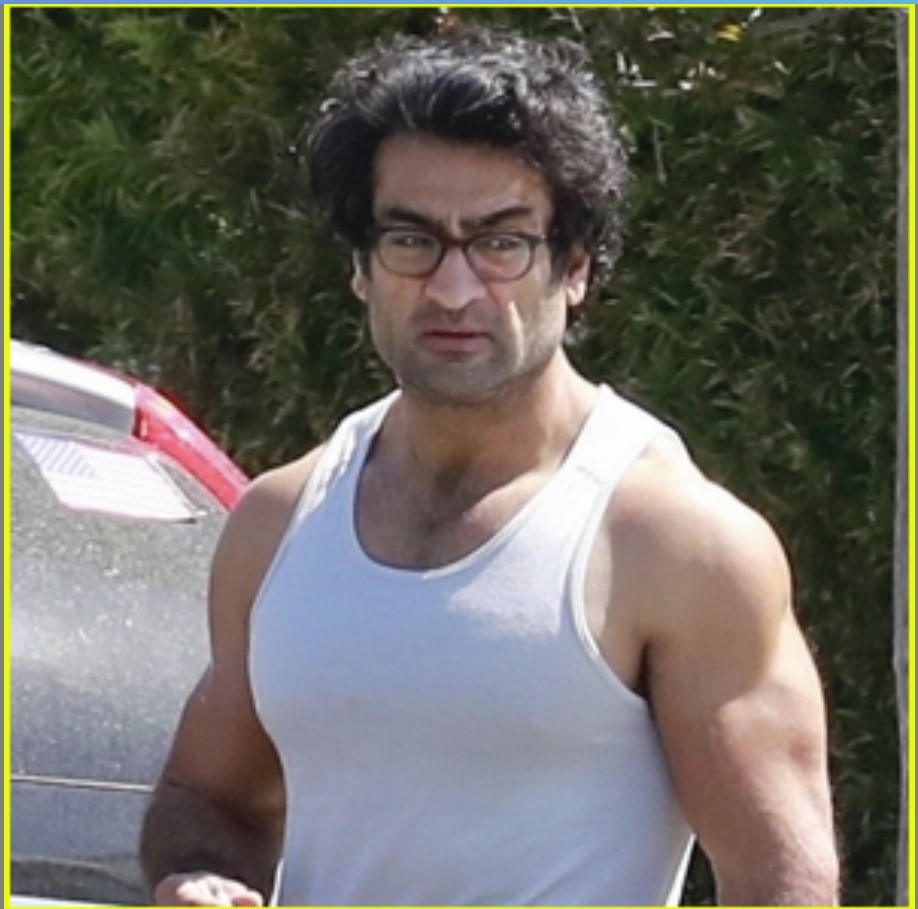 You can see the hormonal effects of the Skinless Chicken and Broccoli in his face.
I don't even mind this guy, even though he's super, annoyingly woke. But it's funny that he's like, "Yeah, for some reason, after the Eternals, people stopped seeing me as a nerdy guy and started seeing me as a guy with large steroidal shoulders and biceps."
Yeah, there's a reason they saw you that way. And it wasn't just acting or confidence.


posted by Ace at
04:20 PM
|
Access Comments