« The Twitter Files, Part 14: How Democrat "Congressional Trolls" and the Corrupt Propaganda Media Invented a "Russian Bot" Scare to Explain Why Normal Americans Were Calling for the Release of the Devon Nunes Memo Debunking RussiaGate
|
Main
|
Sexy Cupid Cafe »
January 12, 2023
Quick Hits
Surprise! Queer nonbinary protected Hollywood actor Ezra Miller has somehow managed to strike a deal that lets him avoid jail time for his burglary charge.
Flash and We Need to Talk About Kevin actor Ezra Miller, a biological male who identified as "transgender, non-binary" during one of his arrests and who has been accused of sexual misconduct with minors, has struck a plea deal in a felony burglary case in Vermont that will allow the performer to avoid jail time.

According to the Hollywood Reporter, Miller will appear in court on Friday and has agreed to a plea deal where the actor will plead guilty to misdemeanor unlawful trespass which comes with an 89 to 90 days suspended sentence, enabling the Flash star to avoid time behind bars.
Bizarrely, Warner Bros., which just announced that it was separating from fan-favorite (and suspected conservative) Superman actor Henry Cavill (as well as Ben Affleck and probably Gal Gadot as well), has announced that it would like to keep Ezra Miller in the Flash role going forward.
I... don't believe that, though. I think they're saying that because Flash has yet to be released, and they want to pretend that this Flash is still part of an ongoing franchise, rather than the last film in a cinematic dead end.
Still, it is weird to hear Warner Bros. saying "We're getting rid of the normal guy everyone likes and keeping the criminal nonbinary woman-beating groomer that everyone hates."
On the topic of sequels: They're doing a sequel to The Passion of the Christ, and yes, the Christ will be in it, with Jim Caviezel returning to the role, and Mel Gibson directing. The sequel will in which Christ descends into Hell.
I think. Gibson doesn't sound exactly set on what it's about.
Speaking with Breitbart in September of 2020, Caviezel said that Gibson had sent him the third draft of the script at the time.

"Mel Gibson just sent me the third picture, the third draft. It's coming. It's called The Passion of the Christ: Resurrection. It's going to be the biggest film in world history," Caviezel said.

In a 2016 interview with Raymond Arroyo, Gibson said the film will not just be "about the resurrection" and will include events from "other realms" including the "fall of the angels."

Gibson said, "it's not the, you know, Man comes back, walks through walls, has holes in his hands, and eats a piece of fish. You know, it's not that. It's a big, vast theological experience."

According to the Express, Gibson has said the film might include Christ's journey through hell.


Jim Caviezel said in 2020 to Fox News that the sequel, "It's going to be a masterpiece. It's gonna be the biggest film in world history, I believe it will be based on what I feel in my heart."

"It's so imperative in this time, these films can't be made now. The films they make are Marvel Comics movies. You'll see Superman. You won't see Jesus... I got to play the greatest superhero there ever was," Caviezel added.

It sort of sounds like he's filming the Harrowing of Hell but that gets dicey, because -- I think, I don't know -- Catholics have doctrine supporting specific lore about that but I don't know if Protestants do. I think Christ is said to have freed from the non-punitive part of Hell -- the part of Hell for the dead who are not saved by grace, but also not damned -- and ascend them into Heaven.
But I don't know. I'm not sure if he knows. Or maybe he knows but he's being cagey.
It sounds kind of funny to say "They're doing a sequel to The Passion" but they are.
Despite the Washington Post and Axios claiming conservatives are starting a Phony Culture War over a made-up banning of gas stoves, Kathy Hochul is in fact banning gas stoves in New York state. She claims, preposterously, that moving more cooking to the electrical grid will somehow... reduce electricity prices.
Because the price of a good always falls when you increase demand. That's just good old fashioned Democrat economics right there!
And speaking of Democrat economics: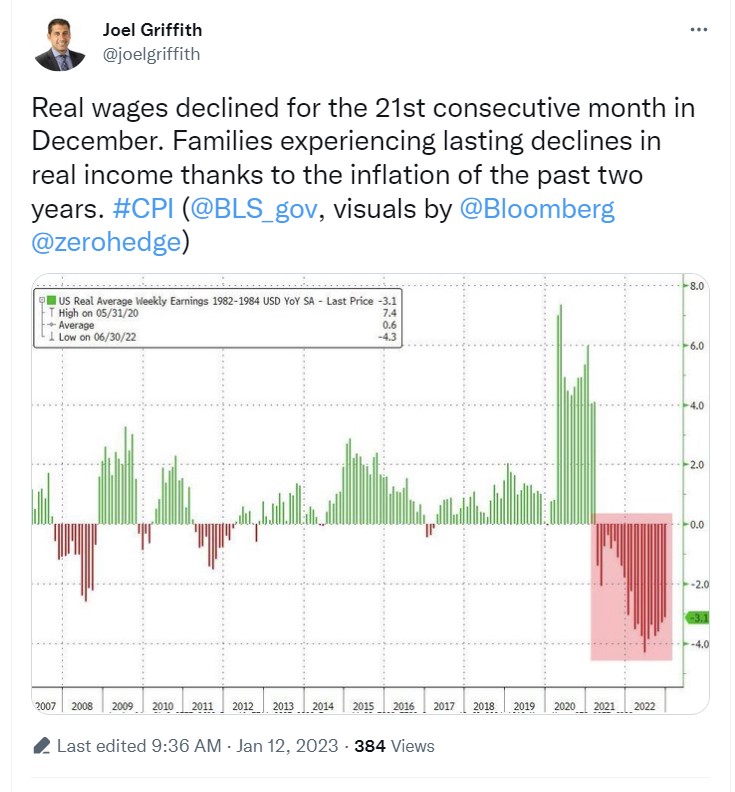 Pfizer seems to have blown off a deadline to submit a report on heart inflammation following vaccination with their covid jab. At least, neither they nor the FDA is willing to say whether Pfizer submitted the report in December as required.
Which sounds like both confirming that Pfizer did not, and so the FDA is, of course, covering up for Pfizer.
The deadline has passed for Pfizer to submit the results of a study exploring the frequency of heart inflammation following receipt of the company's COVID-19 vaccine.

Pfizer was required by the U.S. and Food and Drug Administration (FDA) to conduct multiple studies on its vaccine after the FDA approved the shot in August 2021 because regulators determined that without the studies, there would not be sufficient data to assess the "known serious risks of myocarditis and pericarditis," or heart inflammation and a related condition.

Regulators were also concerned about the potential risk of subclinical myocarditis, or heart inflammation without typical symptoms.

The FDA told Pfizer to carry out six studies, with various deadlines for completion and reporting final results to the agency. The first final deadline arrived on Dec. 31, 2022.

Pfizer was required to submit a report on the study, which was to assess the incidence of subclinical myocarditis following administration of a third dose of Pfizer's vaccine, or a booster shot, in people aged 16 to 30.

It's unclear whether Pfizer met the deadline. The company and the FDA did not respond to requests for comment, and neither have issued any information about the study or its results since the deadline passed.

Joy Behar -- an employee of ABC News -- insinuated, WITHOUT EVIDENCE, that Republicans planted those classified documents in Joe Biden's office and Joe Biden's garage, and this will not be subject to any deplatforming or disinformation warnings because lies in service of The Regime are effectively truths.
"The View" co-host Joy Behar made the suggestion on Thursday that the classified documents discovered at President Biden's home may have been planted by the Republicans as a means of distracting from helping Donald Trump.

"I've never seen a luckier person than Donald Trump," she declared, just as co-host Alyssa Farah Griffin was arguing that Biden was "building" Trump's defense for him.

"Just as we're this close to getting him, somehow these documents appear," she said, insinuating that they were planted to help Trump's case.
Sonny Hostin was all about the conspiracy theory, of course.
Hostin then asked Goldberg if she felt like "the Republicans are behind it?"
Video at the link.
Does ABC News stand behind this "news product" offered by its news personnel?
McKinsey consulting is a frequent target of Greenwald. They're one of the big three corporate consulting firms in the world, with tendrils in technobureaucratic governance, such as Emmanuel Macron's. A look at their "Controversies" finds their fingers in many of the dirties pies, from Enron, to the 2008 financial crisis, to the opioid epidemic, to various bouts of insider trading.
Content warning on this one. It's not gory, exactly, but it shows a heavy bludgeon being applied to this drugged-up skel's head.
He deserves it, of course. But man, did it make me wince. He's not coming away from this without brain damage. Of course, he already had brain damage from all the drugging, so it's not as if he cares much about his brain health...

posted by Ace at
06:35 PM
|
Access Comments