« Ratings for "Woke" Golden Globes Fell 26% From Previous Show
|
Main
|
CPSC Withdraws Proposal to Ban Gas Stoves;
Left Wing Goes From Claiming The Right Is Crazy To Oppose Banning These Racist, Climate Destroying Stoves, To Claiming the Right Wing Is Crazy To Claim the Left Ever Wanted to Ban Them »
January 12, 2023
Merrick Garland Announces Appointment of Special Counsel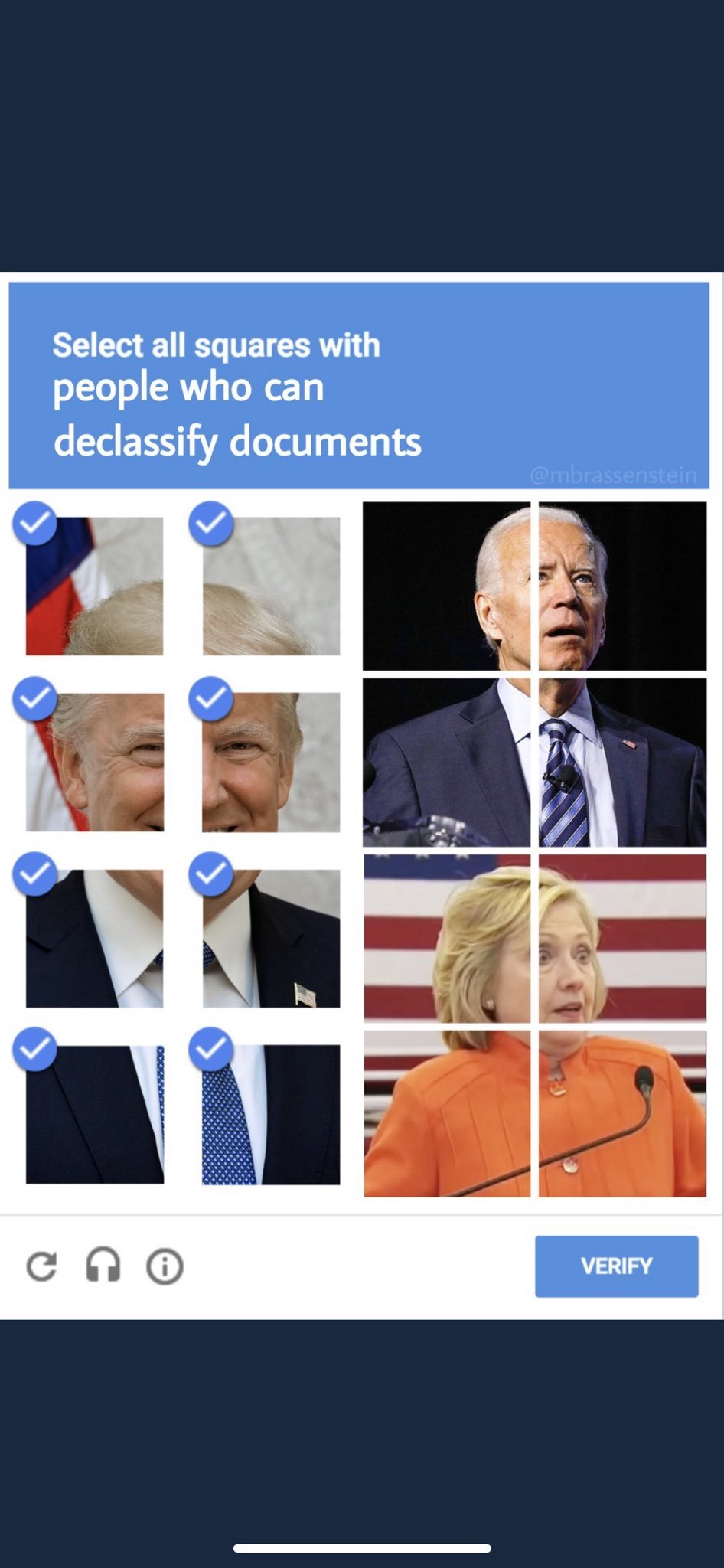 Merrick Garland will be giving a statement at 1:15 pm Eastern Standard Time. Supposedly.
I imagine this statement will consist of him appointing someone who continues working beneath him in the chain of command to "investigate" this matter, while talking it up as if he's an independent prosecutor. He'll even use the words "independent prosecutor," while not actually appointing an independent prosecutor. He'll just say that he'll operate "independently." And yet... still answer to Merrick Garland. So he'll be "independent' like Kim Foxx's subordinate was when she "recused" herself from the Juicy Smolliet matter. Wink.
Live feed of Garland's statement:
So who will the "independent" prosecutor be? Eric Holder? Andrew Weissman?
Joe Scarborough?
A girthy, musky post for you while we wait:
Weird, Merrick Garland appointed a special prosecutor to investigate Trump's cache of classified documents but seems to insist he's able to investigate his boss himself. Even though he has an obvious conflict of interest, and Biden could fire him at any time, even assuming, hilariously, he would ever bring charges against a Democrat president.
Garland appointed special counsel Jack Smith to handle the DOJ's Trump investigations, in part to insulate the agency from allegations of partisanship for investigating an active candidate for president. Trump and many of his Republicans have nonetheless derided the entire affair as an act of political persecution.

Republicans have long pushed for a special counsel to investigate first son Hunter Biden over his myriad scandals. The revelations of the president's scattered classified materials, however, has intensified such demands, with many demanding that the DOJ handle the president in the same way it did Trump.

Texas GOP Rep. Troy Nehls on Wednesday tweeted that "Attorney General Merrick Garland must appoint a special counsel" following revelations of the second batch's discovery.

...


Missouri Republican Sen. Josh Hawley, meanwhile, wrote directly to Garland on Wednesday saying "[i]n President Trump's case, that retention [of documents] triggered an unprecedented raid on the home of a former president, rationalized with a thicket of partisan doublespeak. President Biden has not experienced anything remotely similar."

"Every conservative out there is completely disgusted with the standard that exists in America when it comes to conservatives and everybody else," he further asserted, per The Hill.

Garland has thus far not named a special counsel to address matters involving any member of the Biden family.
More at the link.
We now know that Joe Biden kept his second stash of classified documents in his messy, unsecured White Trash Shambles garage.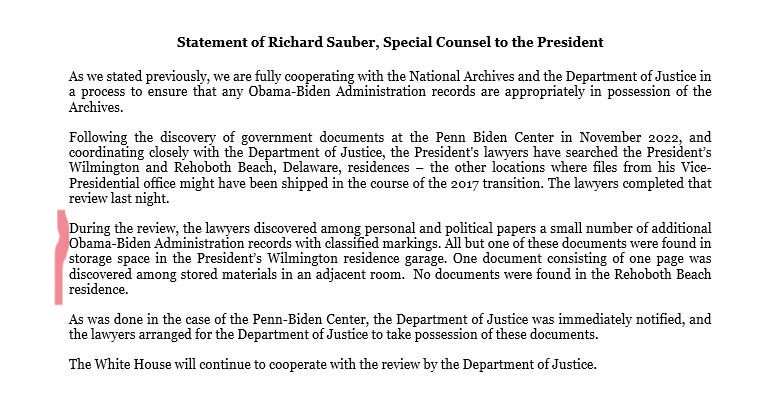 The White House Counsel's Office explained that Biden lawyers "discovered among personal and political papers a small number of additional Obama-Biden Administration records with classified markings" and "all but one of these documents were found in storage space in the President's Wilmington residence garage." Another document was found "among stored materials in an adjacent room" while Biden's lawyers reported that no documents were found at Biden's other house in Rehoboth Beach.

The Counsel's office said that "the Department of Justice was immediately notified" of the suddenly discovered second batch of classified documents and arrangements were made for the Justice Department to take possession of the mishandled documents.

But "immediately" isn't an accurate term here. The first documents were found on November 2, and the DOJ nor Biden disclosed that fact until it was reported months later, conveniently after the midterms. And, given all the documents being found now were improperly taken by Biden when he left the vice president's office in 2017 and not magically discovered until roughly six years later, we still don't know where those documents traveled before finding their way into Biden's garage and UPenn office, nor do we know what information is in the documents, or how many more there may be out there.

When asked about the second batch of classified materials being found in his Delaware garage on Thursday morning, Biden explained that his "Corvette is in a locked garage" (um, ok) and that he "immediately" cooperated with the National Archives and DOJ.

Check out the top-level security of this "locked garage." It's practically a SCIF.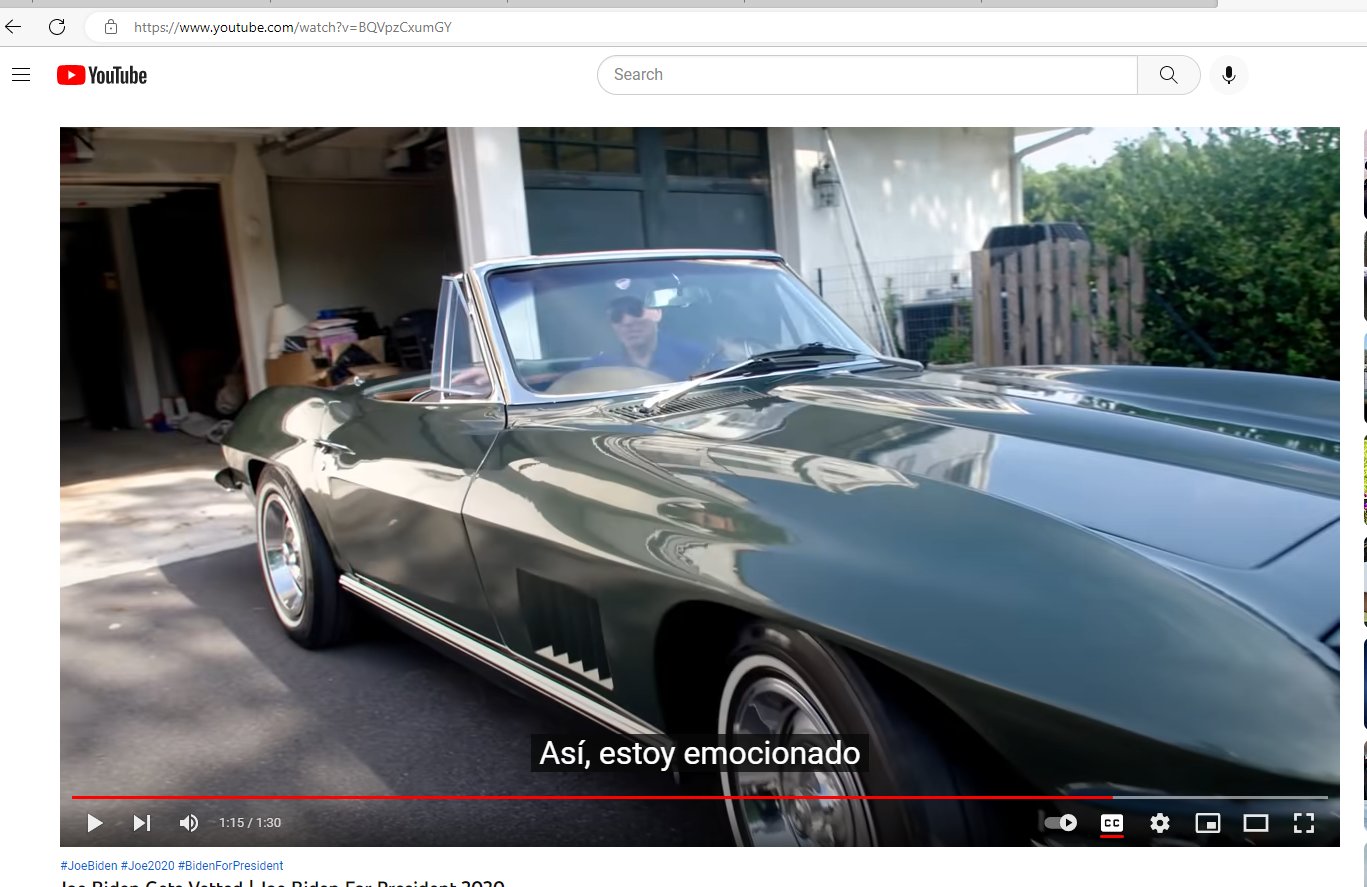 Look fat, my garage is a certified science room.

Posted by: Preznit Ruprect the Monkeyboy
And what is going on with the China-supported Penn Center, where the first tranche of classified documents were found?
The Biden Center has since found itself in the middle of a firestorm, leading to renewed questions on the likes of Chinese donations to the University of Pennsylvania, which houses the think tank. Hunter Biden is also shown to have discussed the center in emails before its launch.

Within weeks of leaving the vice presidency under former President Barack Obama in January 2017, Biden became the "Benjamin Franklin Presidential Practice Professor" at the University of Pennsylvania, an honorary position, and the "Penn Biden Center for Diplomacy and Global Engagement" was launched in Washington, D.C. the next year.

...

On April 25, 2016, Creative Artists Agency (CAA) agent Craig Gering emailed Hunter with "confidential notes from our meeting," in which Gering listed apparent plans that were discussed for the vice president upon leaving office.

One of those plans included "wealth creation," with no further explanation, and another included an apparent reference to the Penn Biden Center in Washington, D.C., with a possible job opportunity for Hunter.

"The Biden Institute of Foreign Relations at the University of Pennsylvania," Gering's email read. "Focus on foreign policy. In addition to the institute at U of Penn, the school has an existing office in DC that will be expanded to house a DC office for VP Biden (and Mike, Hunter and Steve?). Operates like The Clinton Global Initiative without the money raise."
That is, without the pretense of raising charity for foreigners. Just straight grift for the Bidens.
Hunter was to be in on the grift:
Just 10 days earlier, Hunter was scheduled to attend a meeting with his father and then-university President Amy Gutmann, according to an email of Hunter's schedule from Rosemont Seneca Vice President Joan Mayer.

Hunter's lawyer and the White House did not respond to Fox News Digital inquiries on the matter.

Joe Biden has repeatedly claimed to be a "full professor" at Penn.
He's lying, as usual:
Joe Biden left the vice presidency on Jan. 20, 2017, and was hired as a professor at Penn less four weeks after that, where he was paid a total of $776,527 in 2017 and 2018, which was nearly double what full-time Penn professors made during the same time, Philadelphia magazine reported in 2019.

The magazine reported at the time that the former vice president's professorship was "really more of speaking residency," and that, "[h]e's been on campus so infrequently that it becomes news when he actually is there," which was a total of six times.
Full professor. Six times total on campus.
Jonathan Turley writes that Washington is in "full spin control" to protect Biden, after having previously said that "even a misdemeanor conviction" of Trump would bar him from ever running for office again.
Tucker Carlson pointed out that MSNBC's pet pop historian Michael Bechsloss suggested that Trump should be put to death like the Rosenbergs, and former CIA director Michael Hayden agreed.
Should Biden be executed, I wonder?
Is the FBI going to open a file on me for asking that? Did they open a file on Michael Bechsloss or Michael Hayden? Do the Regime lawyers at the FBI have a white paper they've written up explaining why, according to The New and Improved Constitution they've devised, it's permissible to urge the execution of President Trump but Subversive and Illegal to speculate about the appropriateness of such a punishment for the criminal Chinese agent Biden? Would they care to share their legal musings on this subject with the citizenry, so we can know what laws we are expected to comport ourselves with, or are the laws we are bound by now to be kept Secret from us?
While the media continues to dismiss the influence peddling investigation as, in the words this weekend of NBC's Chuck Todd, a "personal" attack, it is far more serious as a form of corruption due to an array of dangers from such access. The millions given to Hunter Biden came from a variety of foreign sources, including some coming from figures tied to foreign intelligence. This money not only gained influence but access to the Bidens.

Hunter himself stated that foreign intelligence used hotel rooms to steal his files. A videotape purportedly shows Biden claiming that one of his laptops was stolen by Russians for blackmail purposes.

Putting aside the lack of media interest in Biden's claim, there is no information on any investigation by the FBI that blackmail material may have been acquired on the Bidens.

The danger of influence peddling is that it is not only the preferred avenue for corruption in Washington, but it often allows dangerous levels of access to targeted leaders.

Even if the public dodged this danger on the Chinese-funded office, it was not due to any lack of effort by the Bidens. The question now is how the public can feel confident that the FBI will show the same vigor in investigating the Bidens as it did Trump.

Attorney General Merrick Garland knows that many citizens no longer trust the government and his current position will only deepen those misgivings. There is growing unease over the litany of controversies over political bias at the FBI, including calls for a new "Church Committee" to look into reforms.

At the same time, Garland has maintained an incomprehensible position in refusing to appoint a special counsel to investigate the Biden influence peddling controversy and other issues. He has done so despite clear evidence that the President had lied in denying any knowledge of his son's foreign dealings and repeated references to the President getting a possible cut or benefits (including the Chinese-funded office) from the deals.

Garland's position now borders on the comical. He announced that he was compelled to appoint a special counsel on the Mar-a-Lago and other possible offenses by Trump after he officially became a candidate for the 2024 presidential election. At the time, some of us noted that Biden is actually the president but Garland was steadfastly refusing to make such an appointment.

Now Biden stands accused of the same underlying offense as Mar-a-Lago. While there have not been false statement or obstruction claims raised, it is unclear what allegations will emerge. More importantly, the offense of unlawfully removing and storing classified information is the same. Yet, Garland again refused to appoint a special counsel and will keep the matter within the DOJ rank-and-file.

Biden can count on every possible consideration and accommodation from the media. The public is used to that. However, Garland will undermine both investigations by continuing to block the appointment of a special counsel into Biden and his family.
More at the link.
No president or AG will ever appoint a special prosecutor again: They will merely cite the "Biden-Garland precedent.

posted by Ace at
01:04 PM
|
Access Comments