« First-World Problems...
|
Main
|
Gun Thread: January 15th Edition! »
January 15, 2023
Food Thread: Crunchy Brains and $7 Eggs? Can We Have A Do-Over?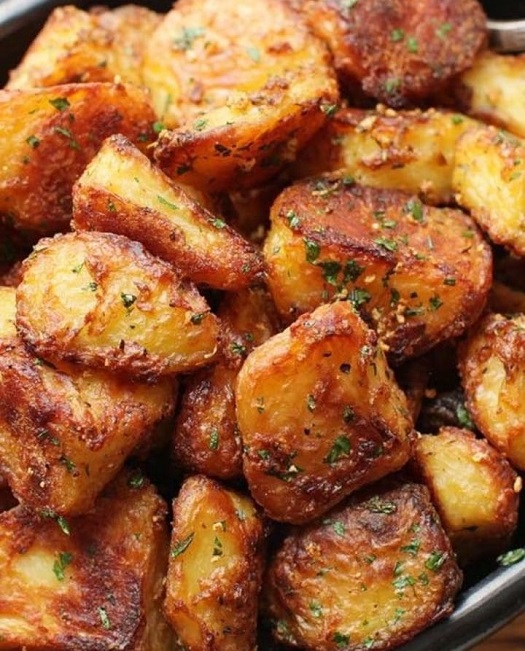 What is it about the crunch of foods that is so delightful? Is it the textural difference between the crispy outside and the (hopefully) soft and tender inside? Is it the primordial pleasure of using our teeth? Is it the signal that we are growing up and no longer drinking milk and eating soft foods?
Or maybe it is the simple and delicious fact that many of our crunchy foods are fried, or at least roasted at high temperature with lots of fat. And as we all know...fat is flavor!
And what is the pinnacle of crunch? Or is it Crunchiness? Crunchitosity? Crunchaliciousness?
I nominate the simple spud. French Fries, when done well, are unbelievably delicious. We take them seriously, as we should, and a good French Fry is something to be sought out. Hell, we had a national hissy-fit when McDonald's stopped using beef tallow. And that was appropriate! Fries made with tallow are simply better. Was that the slippery slope that has led us to fake meat burgers?
The problem with French Fries is that making them is pretty straightforward, but it takes awhile, and it is unbelievably messy, at least how I do it. So what are the crunchy alternatives that don't require a repainting of the kitchen and steam cleaning the floors?
Oven roasted potatoes sure do taste good, especially when tuned up with garlic and salt and pepper and fresh herbs; but they don't quite get to the level of crunchiness that a great fry can provide.
There are techniques that come close...the best one I have found is to cook the potatoes in water with some baking soda so the surface breaks down. Then toss them vigorously with fat until the potatoes are all craggy and pitted. Then into a hot oven for a very long time.
Anyone have a better technique? This one works, but it is a pain in the butt!
******
Well look at this! The Law of Unintended Consequences has bitten us in the ass again. Who, other than any intelligent middle-school kid, would have thought that increasing the space needed for each chicken might have some effect on the egg supply? Certainly not our genius politicians, whose concept of agricultural commerce is twisted and innumerate.
Growth of cage-free eggs may be paused while producers deal with shortages and high prices
If this were being driven only by consumer demand (although that, in and of itself is manipulated by shadowy NGOs and politics) it would be irritating enough. I do not want to spend $7/dozen! But this is also being driven by state law. Eight states mandate "cage-free" eggs...some already, and some in the very near future.
I think it is incumbent upon us to treat the animals we use for food as well as possible, but not at the expense of people's ability to buy that food. Yes, the life of a chicken has worth, but that worth is trivial compared to that of a person. A true free market economy would accommodate both the people who want "cage free" and the people who want reasonably priced eggs. But the second government steps in and demands that industry operate according to their mandates, the market is distorted in ways that simply cannot be predicted.

******
Apparently I am a pervert! But you be the judge...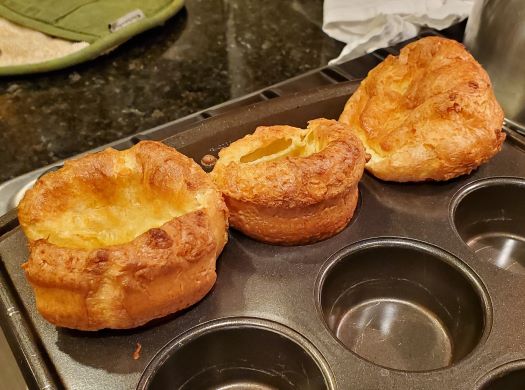 CBD, I read the food thread regularly and greatly enjoy you take on food. BUT (of course you knew there was a but coming), your comments on Yorkshire were an abomination. Use a cast iron pan, put the rendered beef fat in it and add the whisked flour, egg, salt and milk.

Blender? What are you thinking. Only a pervert with limp wrists uses a damned blender. Be a man, use a whisk!

Rick
In my perverted defense, the blender makes it really easy and quick to pour the batter into the baking vessel, so I will continue to subvert the dominant paradigm and make my Yorkshire Puddings perverted!
******
I like stew. I like lamb. I like lamb stew. But add dumplings, and crusty ones at that, and I will be transported to a different plane of food consciousness!
A Bit of the Irish Stew with Crusted Dumplings
This sounds great. Nice and easy, although I might be tempted to sear the meat beforehand.
[Hat Tip for the Brit website: Jay Guevara's better half]

******
A properly made Whiskey Sour is a delicious drink, and the addition of the foamed egg white makes it a rather attractive one to boot!
I know it's tempting to use sour mix, but cocktails made with good ingredients are just better. If you don't believe me, try using fresh lemon juice or lime juice instead of a mix and then savage me in the comments if you think it isn't worth the effort.
But back to the Whiskey Sour! I used to drink them when I was a youth and the drinking age was civilized. I had my first one at a bar called "Pars," in White Plains. And it was good and fine and simple.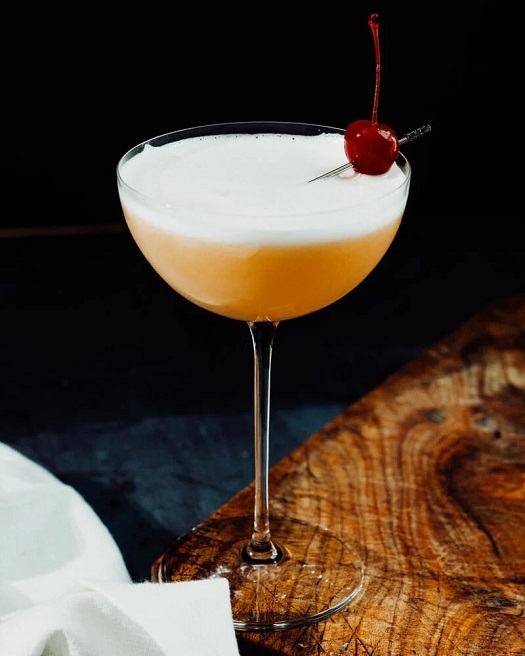 This is not a complicated drink, so give it a shot. And don't worry about the egg white. You probably won't get Salmonella because the alcohol will kill it (that is not true) and the shaking will destroy the bacteria cells (also not true).

******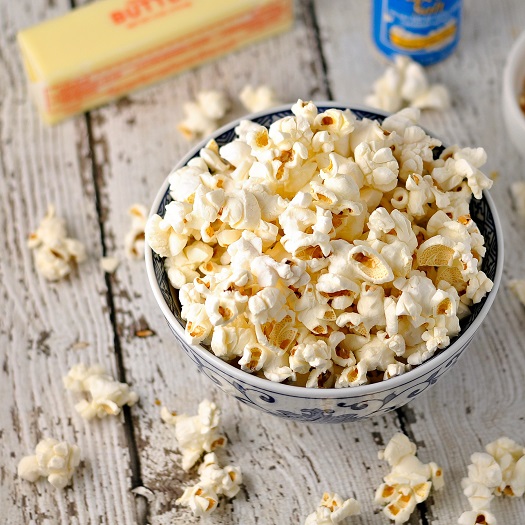 I made some microwave popcorn in the little bag a couple of weeks ago, and I was struck by how perfectly mediocre it was. I found the bag in the back of the cupboard (and I have no idea how it got there), and since I am a cheap bastard, I made it instead of tossing it.
Eh. Sure, it's popcorn, for certain definitions of it, but homemade popcorn doesn't take much effort and is about a million times better.
What's that? Sprinkle Parmesan cheese and a bit of pepper onto the hot homemade stuff? Well, Okay!

******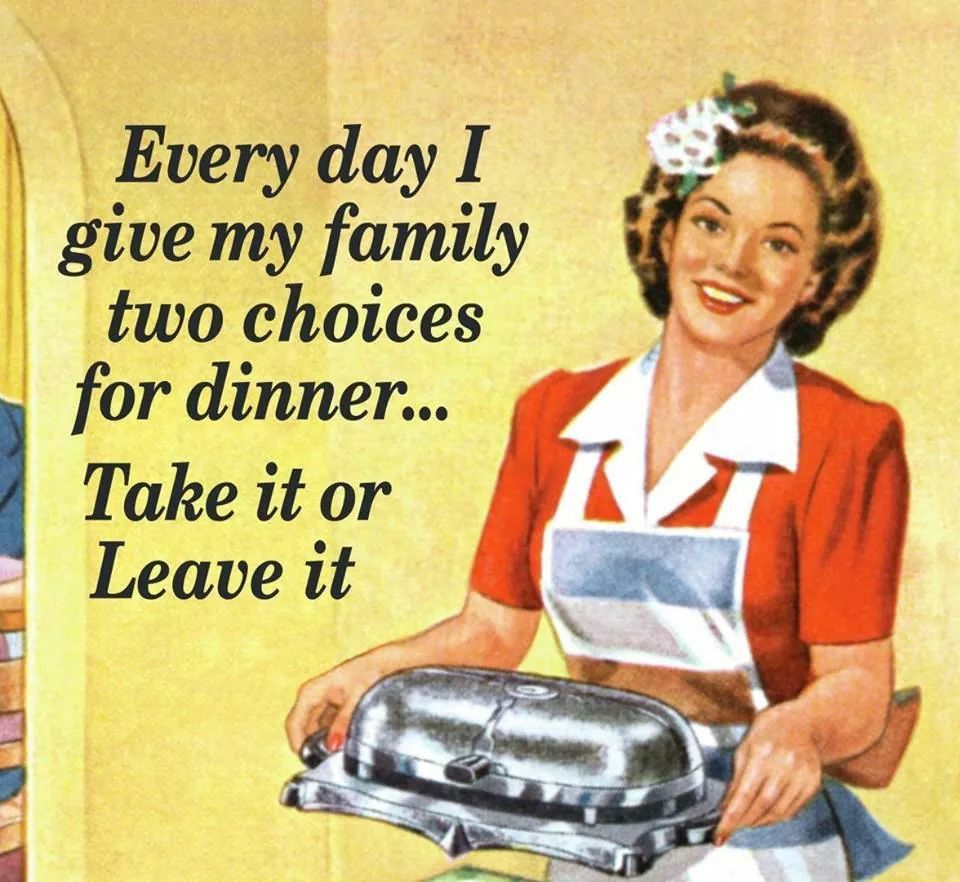 That wasn't even the offer at my dinner table when I was a kid. It was made clear that I had no choice in the matter. "Leave it" was never an option, unless my parents were eating something really, really weird (a common occurrence), like calf brains or tripe. But even then I was expected to try it.
Yes...get off my lawn!
But seriously, there is something to be said for that attitude. The world rarely caters to our every whim, and allowing children the fantasy that they will always get exactly what they want may not be an unalloyed good thing.

******
Just send me oysters. Lots of oysters, and I will provide special dispensation for those without taste who insist upon maple syrup with their French Toast. And pork rib roasts from the front end of the pig where all the good and fatty meat lives, carrots that don't taste like stalky chalk, spare bottles of Van Winkle Special Reserve 12 Year Old Bourbon, an herb garden that actually produces herbs (but no basil!), well-marbled NY strip steaks and elk backstrap to:
cbd dot aoshq at gmail dot com.
And don't think that the rest of you are off the hook with maple syrup and French Toast: I'm still watching you! And I am watching you perverts who shake Manhattans and keeping a list for the Burning Times.

posted by CBD at
04:00 PM
|
Access Comments