« A Music Thread [Joe Mannix]
|
Main
|
Daily Tech News 15 January 2023 »
January 14, 2023
Saturday Overnight Open Thread (1/14/23)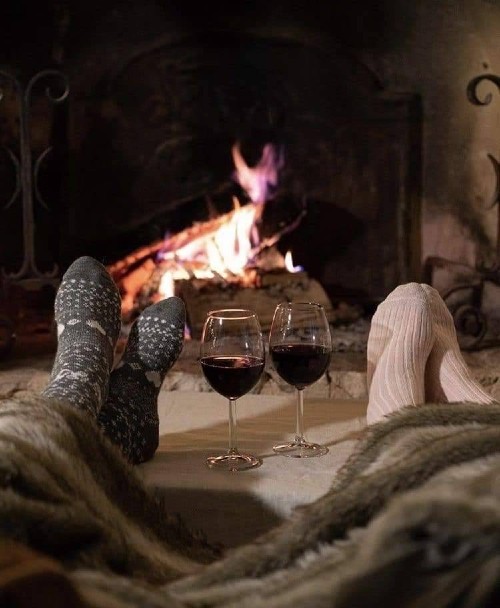 ***
The Saturday Night Joke

Guy goes into a bar in Bunkie, Louisiana where there's a robot bartender.
The robot says, "What will you have?"
The guy says, "Whiskey."
The robot brings back his drink and says to the man, "What's your IQ?"
The guy says," 168."
The robot then proceeds to talk about physics, space exploration and medical technology.
The guy leaves, but he is curious...So he goes back into the bar.
The robot bartender says, "What will you have?"
The guy says, "Whiskey."
Again, the robot brings the man his drink and says, "What's your IQ?"
The guy says, "100."
The robot then starts to talk about Nascar, Budweiser, the Saints and LSU Tigers
The guy leaves, but finds it very interesting, so he thinks he will try it one more time.
He goes back into the bar.
The robot says, "What will you have?"
The guy says, "Whiskey," and the robot brings him his whiskey.
The robot then says, "What's your IQ?"
The guy says, "Uh, about 50."
The robot leans in real close and says, "So, you people still happy with Biden?" (H/T Legally Sufficient)
***

I haven't been to a Pizza Hut in years. This does not entice me to return.

YOU can party like it's 1999 as one of Pizza Hut's classic items has returned to the menu.

Measuring a whopping 16inches, The Big New Yorker pizza will once again be available starting February 1 for the first time since 1999.
***

When you get to be *29 staying awake at times can be a challenge. Everything you wanted to know about staying awake while watching television at home.

How to Stop Falling Asleep on the Couch During Movies
Had a long day and still want to stream something? These tips from sleep experts will help you stay awake till the credits roll.
***

The reason you need eye protection when opening champagne.
***

A trip down Memory Lane. My mind say's *29, but my recollections say "Much older". I've seen most of these. Have you? Things from the past.
***

Whatever they pay their employee. It probably isn't enough.
***

Does this stage make my ass look fat?
Elton John fans got more than they bargained for when they attended the star's concert in Australia this week.

Thousands flocked to the Aami Park in Melbourne on Friday to watch the acclaimed musician, 75, perform on his farewell tour.

The living legend is in the middle of his Farewell Yellow Brick Road tour as he prepares to retire and spend more time with his husband David Furnish, 60, and their sons Zachary, eight, and six-year-old Elijah.

Sir Elton is beloved by the public and critics alike – as proven at the Melbourne gig, when a famed music critic joined Elton on stage and dropped his pants in front of 30,000 people.
***

Boutique fitness, it isn't for me.

Would You Zap Yourself With Electricity To Get Into Shape?

One of the latest trends in boutique fitness is electrifying. Literally. From a report:

Called whole-body electrical muscle stimulation, or EMS, the technique requires users to wear an electrode-studded suit that attaches to a machine. The suit delivers electrical impulses that make each exercise more difficult as muscles fight against the impulses. The result is a more efficient way to build muscle mass and strength, say proponents, who claim that one 20-minute session of whole-body zapping achieves the same benefits as two and half hours of conventional strength training.
***
The ONT Musical Interlude & Irish Cream Emporium
Born on this day: 14 Jan 1969
American musician, singer, songwriter, record producer Dave Grohl. At the age of seventeen, Grohl joined Scream, he was the longest serving drummer with Nirvana and the frontman and founder of the Foo Fighters and is the drummer and co-founder of the rock supergroup Them Crooked Vultures. In 2012, Grohl was estimated to be the third wealthiest drummer in the world, behind Ringo Starr and Phil Collins, with a fortune of $260 million. via thisdayinmusic.com
&&&
On this day: 14 Jan 1992
American rock drummer, Jerry Nolan from The New York Dolls died from a fatal stroke aged 45. The influential American band formed in 1972 and made just two albums, the 1973 New York Dolls and 1974 Too Much Too Soon. Nolan joined the New York Dolls in the autumn of 1972 to replace Billy Murcia, who had died of asphyxiation as a result of a failed attempt to revive him from a drug overdose while on tour in England, early in the band's career. Nolan left the Dolls together with Johnny Thunders in the spring of 1975. The two then placed a call to bassist Richard Hell, formerly of the Neon Boys and Television, to form The Heartbreakers. via thisdayinmusic.com
***

A stolen police cruiser? Yes. Genius Award Winner.

A police vehicle was stolen during an investigation into a carjacking Thursday afternoon and the suspect crashed into a Bristol diner, according to Bristol police.

Around 12:18 p.m., the Bristol Police Department was investigating a carjacking that occurred in Farmington when a police vehicle was stolen and there was a pursuit, Bristol police said.

The suspect, who was driving the police SUV, crashed into Palma's Diner at 100 Stafford Ave. in Bristol, police said.
***

Tonight's has been brought to you by Facts.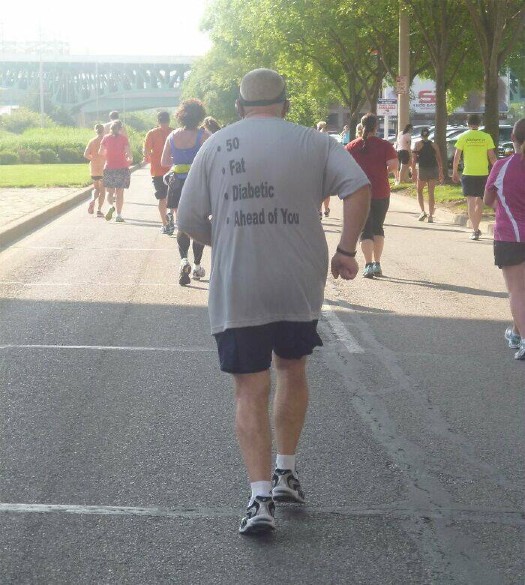 Notice: Posted with permission by the Work From Home enthusiasts and hamsters, lots of hamsters.

posted by Misanthropic Humanitarian at
09:45 PM
|
Access Comments