« Cuddle-Up Cafe
|
Main
|
Daily Tech News 10 January 2023 »
January 09, 2023
Monday Overnight Open Thread (1/9/23) Relieving Ace Early Edition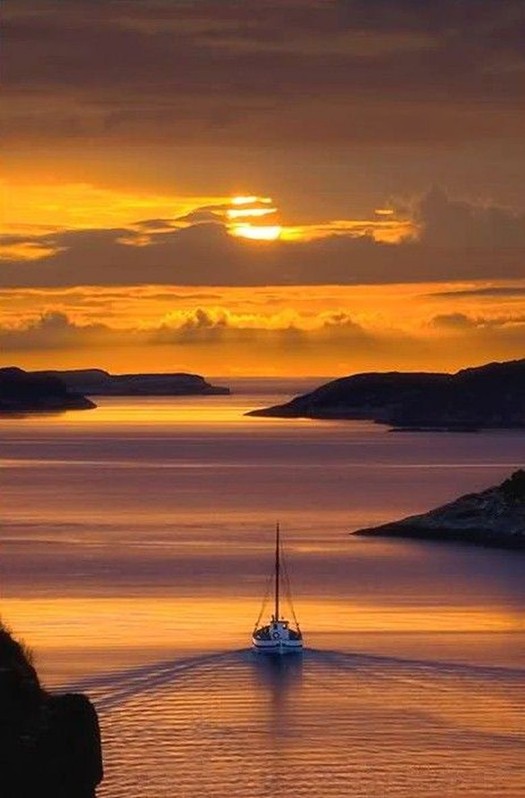 ***
The Quotes of The Day
Quote I

"It is embarrassing to hear that today, 55 years after filming, two elderly actors who owe their notoriety essentially to this film wake up to declare that they have suffered an abuse that has caused them years of anxiety and emotional discomfort," Pippo Zeffirelli
Quote II

"There's nobody there. The only person who was working the jetway was actually from Air Canada and I think they just pulled her off, she knew nothing. I spoke to the pilot and he said we're waiting for information from headquarters," Arlene Horenstein
Quote III

"Because if we don't study what works when it comes to diversity initiatives, we know what will almost surely follow: another crime of hate, followed by a surge in diversity trainings that might not help at all." Social psychologist Betsy Paluck
***
Trump Announces Diamond of 'Diamond and Silk' Has Died: 'Her Big and Precious HEART Just Plain Gave Out'
***

Brag worthy? I don't think so.

Full Self-DUIing
A Tesla owner bragged about using his vehicle's Full Self-Driving feature to drive home while drunk — a worrying confession that should give anybody pause.

"I admitted the other day, I was a little bit tipsy after Christmas," the user bragged during a recent Twitter Spaces call, as spotted by Insider.
***

So Dan. Which one of the 20 conservative congress critters poked your eye out?

During the Speaker of the House race last week, Crenshaw made headlines for rabidly going after the 20 representatives who would not vote for Kevin McCarthy unless certain demands were met, going as far as calling them "terrorists." He at first doubled down after widespread criticism, telling Fox News host Tucker Carlson to, "Unclutch your pearls." Crenshaw later explained his comments were a "turn of phrase" in an interview with CNN.

Dan, you have to fight for your right to party grift.
***

Instead of a death by a thousand cuts why don't they make everyone Amish?

Feds Proposing to Ban Natural Gas Stoves for Cooking

The timing here is genuinely ridiculous. It's as if the federal government, specifically the U.S. Consumer Product Safety Commission, led by… Richard Trumka Jr (yes, that guy's son)… doesn't think or care that we can see the real issue is to change energy uses.

Now that Russia has been isolated from natural gas sales, the European Union needs the supply of all other natural gas markets in order to keep itself from freezing to death. Simultaneously, natural gas as an energy resource is now bad, terrible like oil and coal, amid the climate change cult.
***
We all think it would be grand to win a large lottery prize. Immediate wealth has its fair share of pitfalls.

$1.5 billion Mega Millions winner explains how "Lottery Lawyer" Jason Kurland stole $83 million

Jury convicts conman on wire fraud, money laundering charges

By Kate Northrop

SALEM, Ore. — The famous — and still anonymous — winner of the record $1.4 billion Mega Millions lottery jackpot from South Carolina emerged from her legendary silence to deliver a testimony against New York "Lottery Lawyer" Jason "Jay" Kurland that explains how he stole $83 million from her in his schemes.

On July 26, the United States Department of Justice announced that a jury found Kurland, 48, guilty of defrauding his own lottery winner clients of more than $100 million. One of those familiar lottery winners, who lost $83 million to the conman, stepped back into the limelight to explain how he stole so much from her.

One morning, on Oct. 24, 2018, a woman in South Carolina woke up a billionaire. After scanning the numbers on her lottery ticket, she recalled feeling a mix of emotions — "astonishment, disbelief, joy, anxiety."

She got in her car and drove off for the now-famed KC Mart in Simpsonville to see if there would be any commotion. Maybe, if no one was there, surely she would be mistaken to think she had won, and she would drive back home to move on with her life.

But that was not the case.
***

Fvck you and please bring my ribeye medium rare.

Public Health Researchers Float Idea of Climate-Change Warnings on Menu Items
Warning diners that red meat is bad for the environment is yet another attempt to socially engineer food choices.
***
The ONT Musical Interlude & Red Pepper Flakes Emporium
Born on this day: 9 Jan 1944
Jimmy Page guitarist and producer, member of the Yardbirds and Led Zeppelin. The bands fourth album released in 1971 featuring the rock classic Stairway To Heaven has sold over 37 million copies. Formed The Honeydrippers, (with Robert Plant, Jeff Beck & Nile Rodgers) who had the 1984 US No.3 single Sea Of Love. As a session guitarist in the 60s Page played on Here Comes The Night by Them, Shout by Lulu and The Who's 'Can't Explain'. via thisdayinmusic.com
&&&
On this day: 9 Jan 1963 Drummer Charlie Watts joined The Rolling Stones after leaving Blues Incorporated and his job working as a graphic designer. via thisdayinmusic.com
Not a bad career move.
***

I'll show you that I'm innocent Genius Award Winner.

Kent County orthodontist hires forensic investigator, who then turns him in for child porn
West Michigan-based Orthodontist Thomas Patrick Shannon is now facing eight felony charges
***
Weekly commenter stats for week of 1-8-2023

Top 10 commenters:
1 [447 comments] 'Aetius451AD Work Laptop' [62.75 posts/day]
2 [440 comments] 'Joe Mannix (Not a cop!)'
3 [416 comments] 'TheJamesMadison, navigating a corrupt and violent world with Clint Eastwood'
4 [386 comments] 'Christopher R Taylor '
5 [377 comments] 'SMH at what's coming'
6 [346 comments] 'Skip '
7 [342 comments] 'andycanuck (Vwz3I)'
8 [314 comments] 'sven'
9 [304 comments] 'REDACTED'
10 [302 comments] 'Wolfus Aurelius, Dreaming of Elsewhere '
Top 10 sockpuppeteers:
1 [241 names] 'Ciampino - humor is the best medicine' [33.83 unique names/day]
2 [55 names] 'Duncanthrax'
3 [55 names] 'Count de Monet'
4 [47 names] 'I am the Shadout Mapes, the Housekeeper'
5 [47 names] 'Make them all accountable '
6 [37 names] 'Beldar and Primat, from...France'
7 [35 names] '18-1'
8 [30 names] 'Quarter Twenty '
9 [28 names] 'spindrift'
10 [27 names] 'Mandatory Music Miklos'
***

Occasionally Tik Tok can be productive. Tonight's Feel Good Story of The Day.

Frankenson's, a pizzeria in Las Vegas, went from having almost no customers to being sold out overnight.

It happened after popular TikToker and food reviewer Keith Lee posted a video about the place.

Frankenson's owner Frank Steele is calling it a miracle.

"I had this guy come in and didn't know who he was, and I started talking to him because I like talking to all my customers. I asked him where he was from and what he did for work and that's when he said he was a food critic," Steele told the local news station.
***

I needed this snicker today..............

***

Tonight's ONT has been brought to you by Commerce.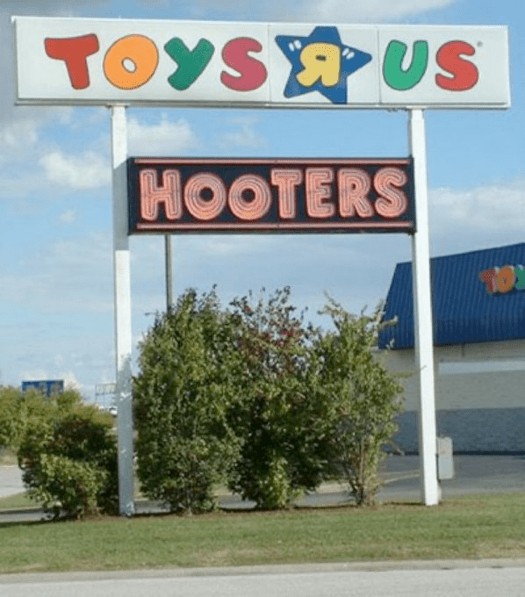 Notice: Posted with permission by the Ace Media Empire & AceCorp, LLC. ONT tips, loose change, drink tokens and burner phones to petmorons at gmail dot com. Complaints, pissing and moaning to 1-900-Bite-Me.

posted by Misanthropic Humanitarian at
09:55 PM
|
Access Comments