« Not So Quick Hits
|
Main
|
ONT: Thanks For The Meme-ories »
January 06, 2023
ON A LESS SERIOUS NOTE: Surviving Quicksand and Other 1970s Perils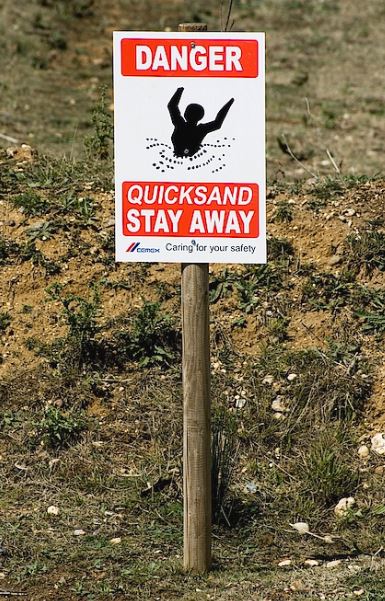 We children of the '70s were famously free range, heading outside after lunch and coming home for dinner. We rode our bikes miles from home, explored creeks and woods, and we played pickup ballgames with kids from other neighborhoods that we'd meet at the park. All of this was unsupervised by adults.
But when out in the creeks and the woods, there was one extremely dangerous peril we had to always be on the lookout for. And if one of us got caught in this peril, we had rescue and response plans. What was this great menace?
Quicksand.
You may laugh now, but if you were exposed to the pop culture of the era, there was nothing more terrifying than the slow death-by-drowning that quicksand was famous for. And judging by how much quicksand was in TV and movies in that era, we assumed that it was one of the leading causes of death. It was always a huge relief at the start of each school year when we learned that none of our classmates had been lost to quicksand over the summer. Of course, Central Texas was pretty dry. We assumed that in wetter parts of the country the kids weren't so lucky.
This 10 second clip is pretty much typical of the awful fate that faced quicksand victims in that era.

In retrospect, it just may have been possible that many of those quicksand scenes were about featuring a damsel-in-distress getting wet.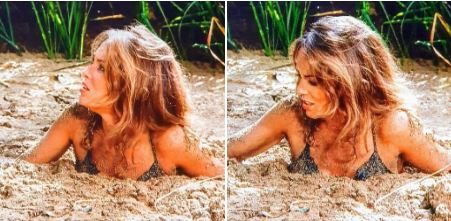 But it wasn't just pretty girls. The Skipper was almost lost to quicksand on Gilligan's Island.

… as was Lord Beasley Waterford.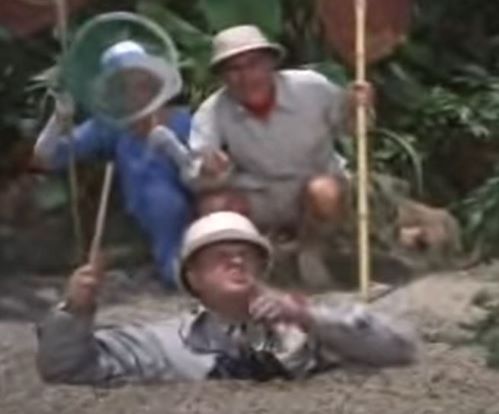 From Get Smart to Batman to Blazing Saddles and even into the '80s with The Princess Bride, quicksand was ubiquitous.
If any of you lost friends or loved ones to quicksand during the quicksand epidemic, my apologies for the insensitivity of this post.
*****
We weren't just threatened by quicksand, the Bermuda Triangle was aggressively devouring boats and planes back then too, or so we thought.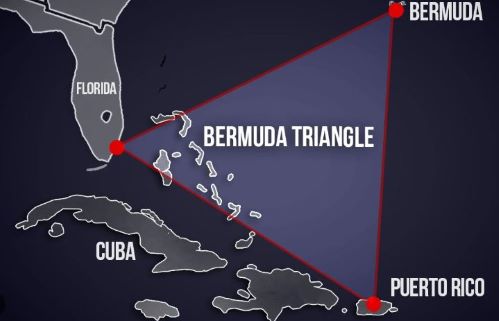 My dad had to go on a business trip to Puerto Rico, and I recall obsessing about his route, and being extremely upset that his employer would send him on a flight that skirted the mysterious black hole that was the Bermuda Triangle.
From the archives, here is an old New York Times piece about the Triangle:
The early origin of the Triangle myth stretches as far back as Columbus, who noted in his logbook a haywire compass, strange lights, and a burst of flame falling into the sea.

Columbus, as well as other seamen after him, also encountered a harrowing stretch of ocean now known as the Sargasso Sea. Ancient tales tell of sailboats stranded forever in a windless expanse of water, surrounded by seaweed and the remnants of other unfortunate vessels.

In the past 500 years at least 50 ships and 20 aircraft have vanished in the Triangle, most without a trace -- no wreckage, no bodies, no nothing. Many disappeared in reportedly calm waters, without having sent a distress signal.

Then there is the case of Flight 19. At 2:10 on the afternoon of December 5, 1945, five TBM Avenger Torpedo Bombers took off from Fort Lauderdale, Florida, on a routine two-hour training mission. Their last radio contact was at 4 PM. The planes and 27 men were never seen or heard from again. The official navy report said the planes disappeared "as if they had flown to Mars."
When I heard about all the cruise ships sailing out of Miami, I wondered what sort of horrors the passengers on those boats were experiencing, and how many ships never came back at all. Suffice it to say, I was quite adamant that if the Throckmorton family ever went on a cruise, it would have to be a Pacific Ocean cruise.
Preferably this one…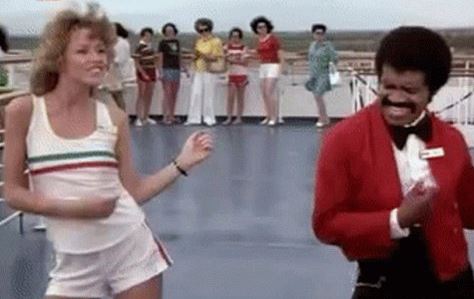 *****
There were still more perils…
Since this was the same decade that brought us "Close Encounters of the Third Kind," it goes without saying that space aliens were a big problem for my buddies and me.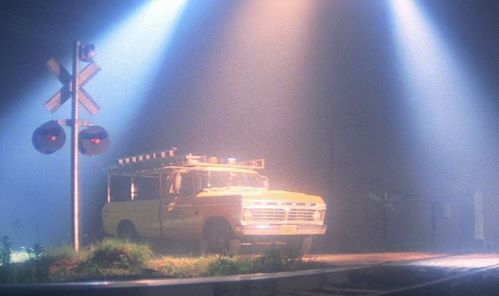 I'm not exactly sure why, but we felt safe from UFOs by day. After dark, however there was definitely an elevated risk level.
Several blocks from my street there was a 7-11, which was the commercial hub of our childhood. From candy to baseball cards to slurpees to pinball, this was our favorite destination. Strolling over to the 7-11 with my grade school buddies on a weekend night was as good as it got, but the shortest route cut through the darkened school yard and an unlit park.
Obviously, those dark open spaces were where UFO abductions were most likely to happen. So we either ran through those open areas, or we did the more prudent thing and added a couple blocks to our walk, staying on streets lined with houses. As everybody knows, UFOs don't abduct kids on residential streets.
*****
What cultural perils were you dodging in your childhood? Any quicksand survivors out there?
(buck.throckmorton at protonmail dot com)


posted by Buck Throckmorton at
08:00 PM
|
Access Comments