« Saturday Evening Movie Thread - 1/7/2023 [TheJamesMadison]
|
Main
|
Daily Tech News 8 January 2023 »
January 07, 2023
Saturday Overnight Open Thread (1/7/23)
***
The Saturday Night Joke
So a man walks into a bar, and sits down. He starts a conversation with an old guy next to him. The old guy has obviously had a few. He says to the man:
"You see that dock out there? Built it myself, hand crafted each piece, and it's the best dock in town! But do they call me "McGregor the dock builder"? No! And you see that bridge over there? I built that, took me two months, through rain, sleet and scoarching weather, but do they call me "McGregor the bridge builder"? No! And you see that pier over there, I built that, best pier in the county! But do they call me "McGregor the pier builder"? No!"
The old guy looks around, and makes sure that nobody is listening, and leans to the man, and he says:
"but you fuck one sheep..." (H/T jim [in Kalifornia])
***

Safety first. Remember that on the job.

Click to share on Facebook (Opens in new window)
THIS is the horrifying moment a zookeeper was mauled to death by a brown bear.

The employee, named only as A G, allegedly did not follow safety rules when he went into the enclosure to feed the beast in Andijan, Uzbekistan.
***

Out of sight or boy, it's quiet in here.

Man Forgets Wife At Rest Stop, Drives 100 Miles Before Realizing It

Traveling can be stressful. It can be easy to forget something and not notice it for some time - you might neglect to bring a toothbrush and only realize it when you go to the bathroom for some oral hygiene, or perhaps you left your phone charger at home. Well one man wound up driving 100 miles before figuring out he forgot something pretty important after a stopping at a rest stop - his wife.

It happened in Thailand last week when 55-year-old Boontom Chaimoon and his wife, 49-year-old Amnuay, decided to drive through the night to Amnuay's hometown for the holidays. At one point, Boontom needed to relieve himself, so he pulled over to do so. As he took care of his business, Amnuay decided she should use the bathroom as well and dashed off behind some trees to do so. When she finished and went back to the car, it was gone.
***

Who needs an EV when you can have an EV & ICE flying car?

Flying cars have been part of the public imagination for so long, it's almost hard to believe they could be anything other than flights of fancy. Yet, startup Aska's A5 $789,000 flying car is preparing for takeoff. In fact, you can pay a $5,000 deposit to get on the preorder list. (CNET is looking forward to a future flight demo here at CES 2023, where the Aska A5 debuted.)

How soon is soon? The FAA's OK could land "within a month," Aska cofounder and CEO, Guy Kaplinsky, said after the car's Thursday unveiling. Aska hopes to start its ride-sharing service in 2026.

Powered by electric batteries backstopped by a small gas engine, the four-seat prototype on display in Las Vegas is about the same size as a large SUV, but topped with large wings sporting propellers like a helicopter. It fits in a conventional parking space and needs an area about the size of a helipad for a vertical takeoff or landing. It can be charged at home or conventional EV stations and its gas engine, which can provide an additional 50 miles of range, is powered by premium gasoline.

Of course, it has to be................
***

Yes, it is an older story. But, still relevant in our world today. Wisconsin is blessed with Kwik Trip which is an outstanding convenience store. With gas to boot.

America Loves Gas Station Snacks. Here Are Some of the Finest by Region
From Buc-ee's Beaver Nuggets to 7-Eleven Spam musubi
***

Eating crow. Really. HOW TO EAT CROW (LITERALLY) - Yeah, Sous Vide FTW.

Eating crow is one of those old sayings nobody really knows where it came from, and few people are interested in finding out. There was a time though, that people did really cook and eat crow, and believe it or not crow hunting is still regulated in many states, just like deer hunting and turkey hunting.
***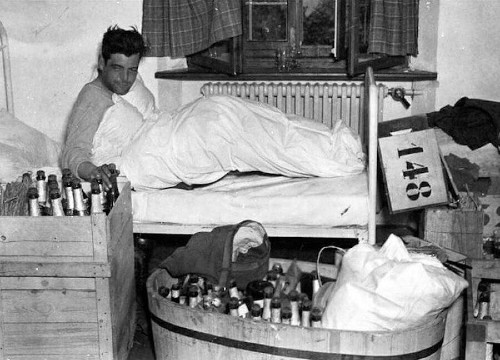 There was no valu-rite for Lewis Nixon.

The True Story Of Captain Lewis Nixon And The 'Band Of Brothers' He Served With During World War

Lewis Nixon III has become one of the most storied figures in the Allied invasion of Europe during World War II. A member of the 101st Airborne Division, he parachuted into Nazi-occupied France and joined assaults like the Battle of the Bulge and Operation Market Garden to help thwart the Axis in Europe.
***
The ONT Musical Interlude & Take Out Emporium
ON THIS DAY IN MUSIC: 7 Jan 2020
Neil Peart, drummer and lyricist for Canadian rock band Rush, died from brain cancer aged 67. Placed at No.4 in Rolling Stone's list of all-time greatest drummers, Peart was well-known for his technical proficiency and animated live performance. via thisdayinmusic.com
&&&
Born on this day: 7 Jan 1937
Paul Revere, keyboards, Paul Revere and the Raiders, (1971 US No.1 single 'Indian Reservation', plus 14 other US Top 30 hit singles. He died on 4th Oct 2014. via thisdayinmusic.com
***

Sometimes, it is better to be lucky than good. Either way we have our Saturday ONT Genius Award Winner.

'Drunk woman' miraculously survives after crashing car into building and collapsing it
The woman was arrested at the scene on suspicion of drunk driving after her BMW slammed into a building in Ashton-under-Lyne, causing the structure to collapse
***

Tonight's ONT has been brought to you by Lackadaisical Staff.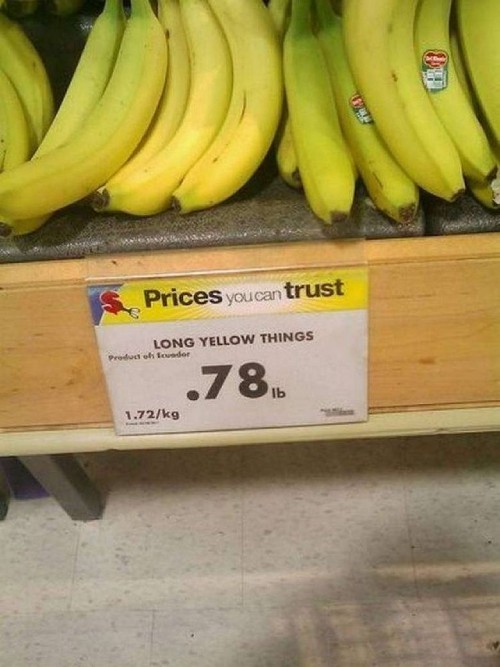 Notice: Posted with permission by the Ace Media Empire and AceCorp, LLC's cruise control. Enjoy. Or not.


posted by Misanthropic Humanitarian at
09:43 PM
|
Access Comments