« Ace of Spades Pet Thread, January 7
|
Main
|
Saturday Evening Movie Thread - 1/7/2023 [TheJamesMadison] »
January 07, 2023
The Weekend Hobby Thread
(Who knew? A mystery click to boot.)
***
Good afternoon Hobbyists. My last Hobby Thread was Christmas Eve afternoon. I didn't post any Horde hobbies at that time. I wasn't sure how many folks would be on the thread that day. So, now I have a significant amount of Horde hobby contributions. Let's Go!

***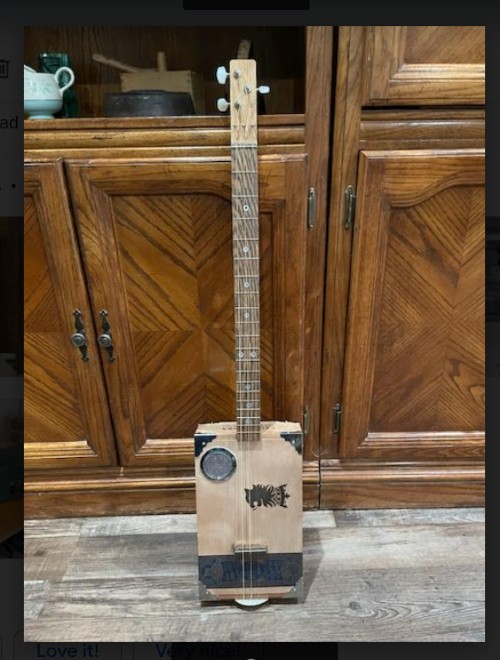 (Photo 1)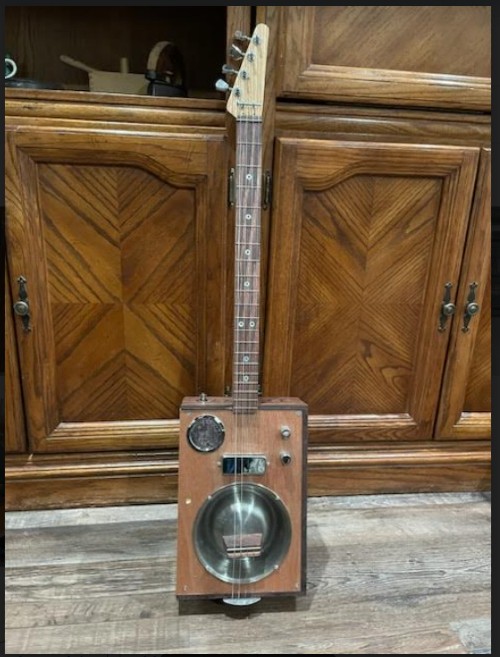 (Photo 2)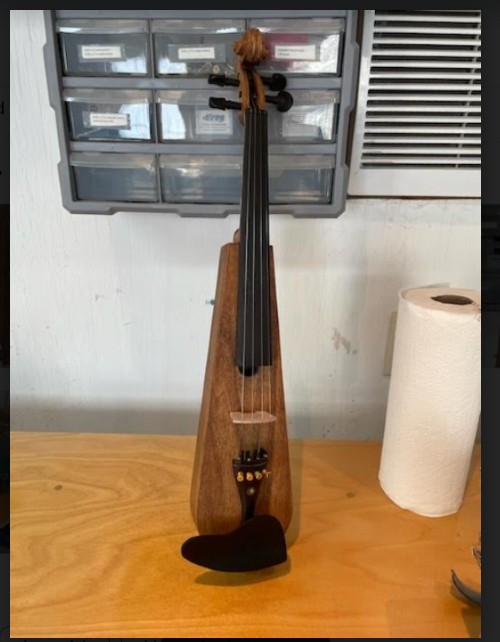 (Photo 3)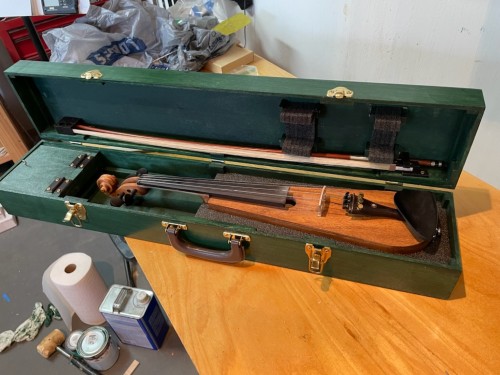 (Photo 4)
Hi!

I am a long time lurker and the amazing creativity on display in the hobby thread has fascinated me. I have several hobbies that revolve around making things (3d modeling/printing, stained glass art, etc.). One hobby that I keep coming back to is making exotic music instruments. I decided to share a few of those with you…

First up, cigar box guitars (they've been a thing since the 1800s). The photo below is an acoustic 3-string guitar made out of a cigar box, a piece of 1x2 from Home Depot, and assorted parts from CBGitty (an etailer that supplies the cigar box guitar community). I frequently take it camping and practice slide guitar tunes on it.

This was the next cigar box guitar I made… a 4 string electric (magnetic humbucker pickup) resonator. And yes, the resonator cone is indeed an upside down dog bowl.

Finally, I recently decided to take it to the next level and try my hand at a pochette. Pochettes (more often known today as "travel violins") were a type of violin that was popular among street and royal court musicians from the 15th thru the 19th centuries. Not as rich sounding as a typical violin, but more robust in construction (hence their popularity amongst street performers).


Making violins is more challenging than cigar box guitars. Woodwork is what woodwork is. But setting a violin up to be playable is a dark art practiced by people who I suspect make Faustian bargains. For someone learning off the internet, there's lots of trial and error. But I'm happy with the sound. I have a short video of me playing a traditional Irish jig on it. If you want to hear it, let me know and I will send it along.

And finally, because I want to take the travel violin traveling with me on campouts, I made a custom case for the custom violin. It was an omnibus of techniques… wood work, foam cutting, and 3d design/printing (the clips holding the bow inside the lid).

I hope you found these photos interesting. Thanks for giving us the hobby thread. I love seeing the astounding creativity displayed by the contributors!-Clay
Clay beautiful work to say the least. What an interesting hobby. So you get to make the instrument and play music to boot. Now that's a hobby. Thanks for sharing with us.
Clay submitted a video and a short description.
After I sent the original Odd Hobbies email, I figured out how to upload the video I spoke of to YouTube. I played the violin as from 5th grade until I graduated high school, so I was using the travel violin to try to resurrect long unused skills. I recorded this video of the Kesh Jig just a month or so after I completed the instrument
Pretty damn cool! Thanks again!
***

The following came from Sherpa_K2. Unfortunately, his submission was right before the 24th and I didn't want his beautiful work to go unnoticed. It was very difficult to pick out the photos which made today's thread. His work is gorgeous.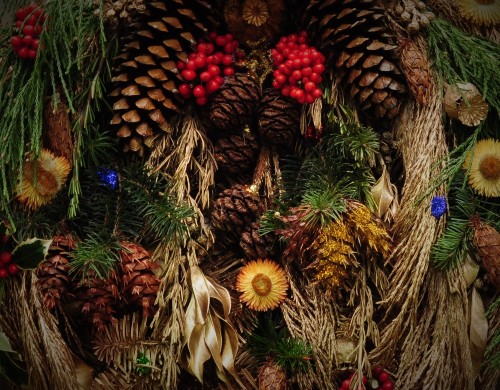 (Photo 1)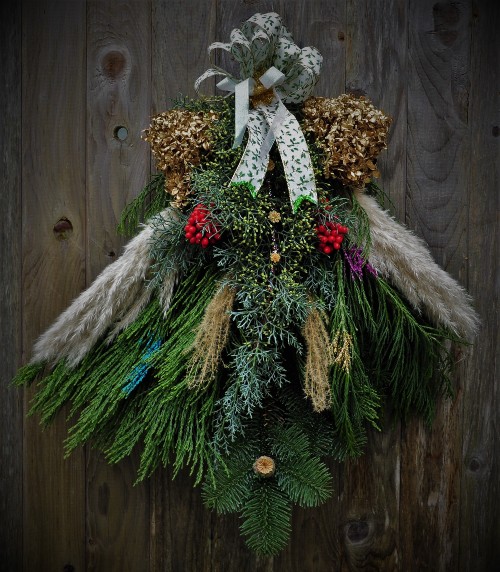 (Photo 2)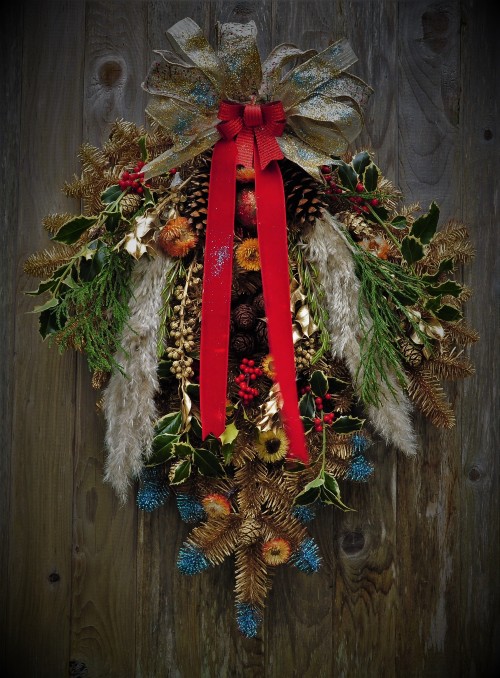 Thanks to you and KT for everything you do. I think this is my 9th year reading Ace of Spades. Very much an important voice. Port Townsend Washington - Christmas Swag made in the PNW. Live branching mixed with dried plants from our summer garden. This will be one of three emails with photos to give you a selection of photos of the swag you might want. My handle on Ace in the comments, and I don't comment very much, is "Sherpa_K2". My partner and I dearly love all of you at Ace.
***

Last but not least comes some very fine and nimble work from our friend Anna Puma. Amazing how realistic these models are. Wonderful work Anna.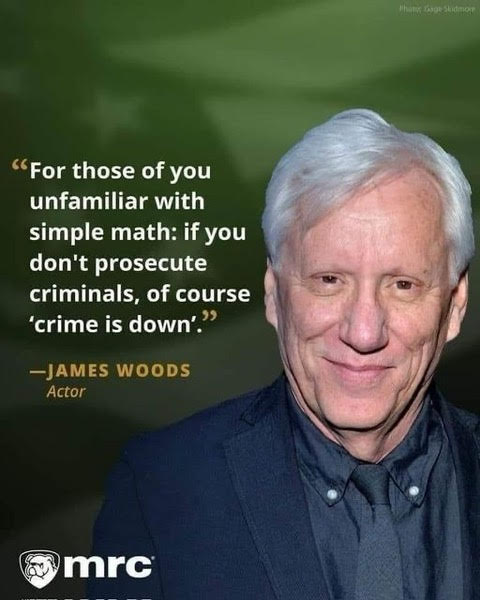 (Photo 1)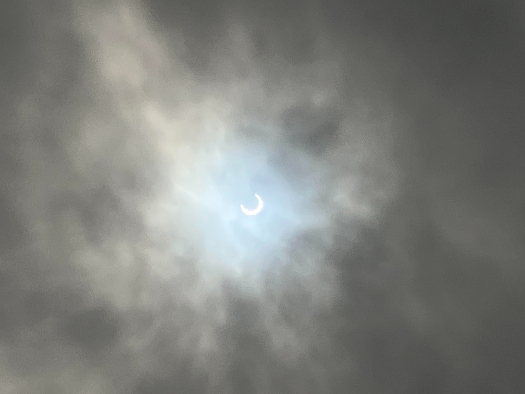 (Photo 2)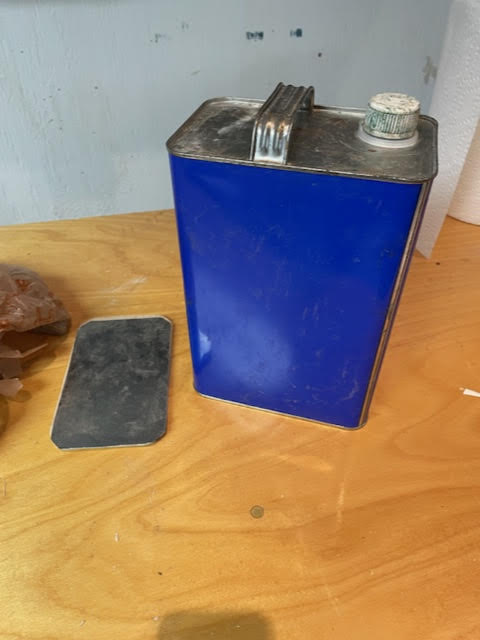 (Photo 3)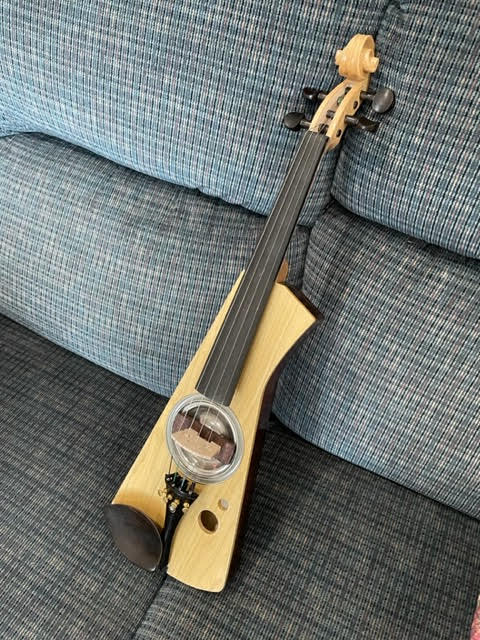 (Photo 4)
Eduard 1/48 Fw 190F-8 Profipack kit. Pretty much straight out of box using kit photo-etch and decals. White 7, fuselage yellow band, and Werke Nr decals came from the Tamiya Fw190F-8 kit. Camouflage colors were Vallejo acrylics air-brushed free hand. Weathering was kept to a minimum.

Main reference material 'Focke-Wulf Fw 190: Workhorse of the Luftwaffe' and both Squadron/Signal Fw 190 in Action books.
Awesome work.
***
Hobby tips, stories, photographs and 20/0 fan brushes to petmorons at gmail dot com. Have a wonderful week.

posted by Misanthropic Humanitarian at
05:30 PM
|
Access Comments