« FBI Says Violence Against Jews Is in Decline. Jews Aren't Buying It.
|
Main
|
Is China Trade Policy Going to Change? [Joe Mannix] »
January 03, 2023
It Hasn't Happened in 100 Years, But...Is A Second Vote For Speaker Just Theater?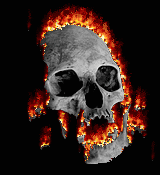 Speaker Vote Heads To Second Ballot For First Time In 100 Years

The House of Representatives will hold a second ballot for the Speakership for the first time since 1923, as Republican leader Kevin McCarthy of California failed to garner the support of the lower chamber's majority.

Ten Republicans voted for Arizona Rep. Andy Biggs on the first ballot and nine voted for non-nominated candidates, dealing McCarthy a potentially insurmountable margin as he attempts to ascend to the gavel. The Californian needs 218 votes to be named Speaker, meaning he must flip 15 members on subsequent ballots. McCarthy previously garnered 188 votes in a November conference meeting.

House Minority Leader Hakeem Jeffries received all 212 Democratic votes.
As much as I would like to see this as a big deal, my guess is that McCarthy still has the inside track and there is simply lots and lots of jockeying for power (committee chairmanships, and other goodies) in exchange for votes.
Is McCarthy a good choice? No...he is awful...a RINO, a careerist, a pure Republican company man, and very possibly the future Mrs. Luntz.
But who is the next choice? Damned if I know. And while the parties involved are all sneaky, sleazy gutter-dwellers, I sure hope they are smarter than the Democrats and don't screw something up so badly that we get Hakeem Jeffries as Speaker.
Wouldn't that be fun!

posted by CBD at
03:46 PM
|
Access Comments