« On a Less Serious Note: Hooray for Exquisitely Awful School Bands
|
Main
|
Daily Tech News 3 January 2023 »
January 02, 2023
Monday Overnight Open Thread (1/2/23)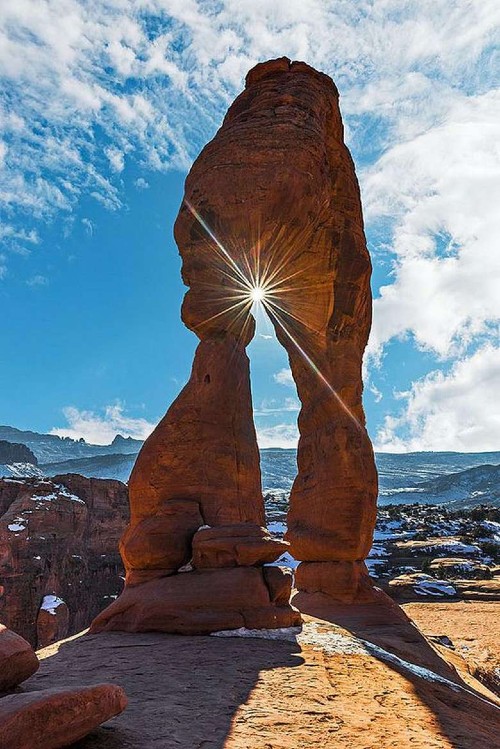 ***
The Quotes of The Day
Quote I

"Out of my peripheral I see a South Boston player coming over to the baseline, I assumed to take the ball out. In fact, he launched at an official and gave him a full nelson right to the side of the head. Which brought the ref down and he kept exercising a physical attack on this poor ref who was bent over and couldn't defend himself," Dan Leahy
Quote II

"Do we want this for our community on such a large scale? I'm not against marijuana but I'm concerned about the scale this particular project is on," Billie Braun, owner of the local restaurant Billie's Kitchen
Quote III

"With a topic like free speech, the current moment calls for a reference to Elon Musk and his heroic attempts to liberate Twitter from Big Tech censorship. Unfortunately, the only thing I know about Elon Musk is that he built Roger Kimball's car." Heather MacDonald
Quote IV

"The longer the interval, the greater the opportunity for supply-chain costs to get out of step with a project's original expectations for the price of electricity," Josh Irwin, Vestas North America's senior vice president of offshore sales
***

I guess positive "baby steps" are better than the status quo: Foxes guarding the hen house.

A new Florida law designed to restrict political lobbying by current and former public officials has led multiple officeholders to resign.

The law prevents public officials from lobbying for six years after their tenure and it bans elected officials from lobbying while in office. It is the longest lobbying ban in the country and is likely the reason why Florida has seen a wave of resignations by high-profile officials.
Run whores, run.
***
Is my tinfoil hat showing, will Dr. Malone have a bad ending?

Inventor of mRNA vaccine technology Dr. Robert Malone is calling for an international tribunal to "investigate and prosecute" all those responsible for the millions of deaths caused by the SARS-CoV-2 virus—most notably former NIAID director Dr. Anthony Fauci, and Eco-Health Alliance president Peter Daszak.

"If the UN is a legitimate organization, it must investigate and prosecute those responsible for the millions of deaths caused by the lab-created SARS-CoV-2 virus" Malone tweeted on New Year's Day. "That is, those people and organizations responsible for the creation of this virus. Prosecute Fauci/Daszak now," the vaccinologist said.
***

The timing is fascinating. Virgin Islands Attorney General Loses Her Job Days After Suing JPMorgan Chase in Connection with the Jeffrey Epstein Probe

The Virgin Islands top prosecutor who reached a more than $105 million settlement with Jeffrey Epstein's estate lost her job days after suing JPMorgan Chase in connection with her probe.
***

How thoughtful that he was on the terror watch list of the FBI. What do they watch, arrest reports?

NYPD officers were attacked by a man wielding a machete just outside the security area for the Times Square New Year's Eve celebration on Saturday, leading to him being charged with two counts of attempted murder and two counts of attempted assault.

The accused attacker, 19-year-old Trevor Bickford of Wells, Maine, has possible ties to Islamic extremism, according to multiple reports.

The New York City Police Department and the FBI are looking into the online history of Bickford, who attacked police with an 18-inch machete during the city's New Year's Eve celebration. According to sources, the attacker reportedly converted to Islam and became "radicalized" as recently as a month ago.
***

Had Bugs Bunny been queer, Porky the Pig, a pig who thought he was a cow and wanted hormones and surgery Looney Tunes would still be on.

For the first couple years of its existence, HBO Max was arguably the best streamer. They had DC stuff, yes, but that was just the start. They had a deep archive of movies, stretching to the infancy of cinema. They had Studio Ghibli. They had selections from TCM and the Criterion Collection. And they had possibly the most famous Warner Bros. product of them all: Looney Tunes. They still have most of this, but as 2022 came to a close, suddenly half of the latter went AWOL.
***

More government control on speech. Stupid and ugly US Senator Amy Klobuchar (D-MN) says bring it on!

Democrat Sen. Amy Klobuchar (D-MN) is calling for the federal government to introduce new regulations to ensure that social media companies censor so-called "misinformation" and "disinformation."

"Misinformation" and "disinformation" are terms used by Democrats and their allies in the corporate media to describe information that is critical of the Left's agenda.

The vague terms are often misleadingly used in place of phrases such as "false information" while calling for censorship.
***

Do tax cuts work? Yes. Yes they do. Even in tourist destinations such as Dubai.

Dubai kicked off the new year by scrapping a 30% tax on alcohol sales and making liquor licenses free, in an apparent move to bolster its status as the Middle East's leading business and tourism hub.


Faced with increasing competition from Persian Gulf neighbors such as Saudi Arabia and Qatar, the government has introduced a series of rules over the past few years to make itself more attractive for foreigners to live and work.

Tourism is a key plank of the emirate's economy, but it's been geared predominantly toward the luxury segment. The latest move will leave Dubai better-positioned to cater to wider swathes of the market.

The move is "extremely positive" for restaurants and hotels, said Tim Cordon, Radisson Hotel Group's chief operating officer for the Middle East and Africa.

$15 Pints
Liquor is widely available in Dubai, but a pint of beer can cost more than $15 at restaurants and bottles of wine can start at more than $100. That's prompted many residents to drive to other emirates like Umm Al Quwain, about 80 kilometers (50 miles) from Dubai, where prices are much cheaper.
People flee taxes? Wow, who knew?
***
San Antonio woman hit by two different drunk drivers on same night, mourning husband believes
"She went off to the side of the road, dazed and confused," Bill Conaway said. "That's when the other car came."
***

I'm consistent. My loathing of government is universal.

Benedict Cumberbatch's family have reportedly been placed on a list of wealthy descendants that could be faced with a reparations fight with the Barbados government.

After the country sought independence from British monarchical control in 2021, officials have supposedly begun a campaign to seek reparations from descendants of former slave-owning families and plantation holders.

The Oscar nominee and his family have been placed under the watch of the island's government after the star's ancestry came to light.

It has been reported that the 12 Years a Slave actor's seventh great-grandfather owned the country's northern Cleland plantation in 1728.
The sins of the father? 7 times 70 I guess.
***

I thought the science was settled. Obviously the science isn't.
Jab-Makers Accused Of FRAUD By 17,000 Doctors & Scientists

Let's see what those 'believe the science' drones do when they see 17,000 scientists bucking the government narrative of blind Fauci-worship.

This story has two aspects. There's the video explaining why the manufactures of the vaccines should be on the hook for fraud charges, and the official declaration signed by 17,000+ doctors and scientists.
***

First of all, I'm not a fan of Celine Dion. With that said, opinions are like assholes. Everybody has one including Rolling Stone Magazine.


Rolling Stone SNUBS Celine Dion as she is left off its updated list of 200 Greatest Singers Of All Time... so how did Ozzy Osbourne and Kurt Cobain make the cut?

Rolling Stone has updated its 100 Greatest Singers list from 2008 with its new 200 Greatest Singers Of All Time.

And while the roster of artists is extensive and varied, due in part to the change in criteria, there are a few questionable decisions that have outraged fans, but likely none more galvanizing than having Celine Dion left off the list, according to TMZ.

Known for her powerful and technically skilled vocals, the Canadian singer, 54, has also amassed more 200 million record sales worldwide, all while winning a slew of accolades and awards over her five decades in the limelight.

The problem with subjectivity..........
***
And they don't have an attitude, multiple face piercings and purple hair.


Companies can 'hire' a virtual person for about $14k a year in China

Tech company Baidu said the number of virtual people projects it's worked on for clients has doubled since last year, with a wide price range of as little as $2,800 to a whopping $14,300 per year.
Beijing city announced in August a plan to build up the municipal virtual people industry into one valued at more than 50 billion yuan in 2025.
Many of China's large tech companies have already been developing products in the virtual people industry.
Looking ahead to next year, 45% of advertisers said they might sponsor a virtual influencer's performance or invite a virtual person to join a brand's event, according to the Kantar report

But, can you understand them?
***

Donald Fagan might be going back to school sooner than he thought.
An earthquake struck Northern California on Sunday for the second time in less than two weeks, causing power outages and damages, officials said.

The New Year's Day earthquake had a preliminary magnitude of 5.4 and struck about 9 miles southeast of Rio Dell in Humboldt County just after 10:30 a.m. local time (1:35 p.m. ET) Sunday, according to the U.S. Geological Survey.

The Humboldt County Sheriff's Office said damages to homes were reported in the City of Rio Dell, while at half of the city's residents were without power Sunday and around 30% without water. It said restoration efforts were underway.
***
The ONT Musical Interlude & Hodge Podge Emporium
Fred White, Earth Wind & Fire Drummer, Dead at 67
Rock and Roll Hall of Fame inductee appeared on eight of the group's albums
&&&
&&&
&&&
***
Think Twice Before Fortifying Your Mailbox Think twice before vandalizing someone's mail box. Genius Award Winners.

In Ohio, rural resident Matthew Burr, fed up with vandals playing mailbox baseball, dug an 8-inch diameter pipe into the ground and filled it with a mixture of cement and stone, according to the state government publication Court News Ohio. Tragically, a motorist hit a patch of black ice, plowed into the fortified structure, flipped his vehicle and was paralyzed. The man sued for damages, with the Ohio Supreme Court ultimately siding with Burr because the structure did not "affect the safety of ordinary travel on the road."
***
Quite the accomplishment. Tonight's Feel Good Story of The Day.

Dec. 30 (UPI) -- A Pennsylvania couple who both are 102 years old celebrated an even more rare milestone -- their 80th wedding anniversary.

Robert and Edith Mae Schaum, who met in high school in 1936 and married in 1942, celebrated that anniversary Dec. 26.
***

Tonight's ONT has been brought to you by Mystery Meat.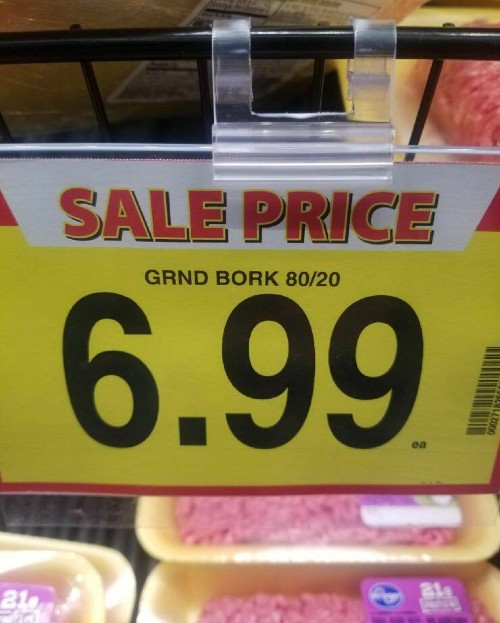 Notice: Posted with permission by the Ace Media Empire and AceCorp, LLC. ONT tips, loose change, drink tokens and burner phones to petmorons at gmail dot com. That's it.


posted by Misanthropic Humanitarian at
10:01 PM
|
Access Comments