« The Joke's on Both of Them [Joe Mannix]
|
Main
|
Taipei Personalities, Or War Pigs' Gonna Pig »
January 05, 2023
One Thing the Federal Government gets Right
[Dave in Fla]
I don't know about you, but as we move into 2023, I'm pretty burned out on the constant conflict and trench warfare of politics. I think we can all agree that our government "By the People, and for the People" is pretty much not, and may never be again.
But I wanted to point out one thing that the Federal Government does still seem to get right, at least for the moment. I took a long weekend in the middle of December to fly out to Las Vegas and take a tour of several of the national parks. This post might be an excuse to show some of my vacation photos, but it was a positive experience to cap off a year of negativity.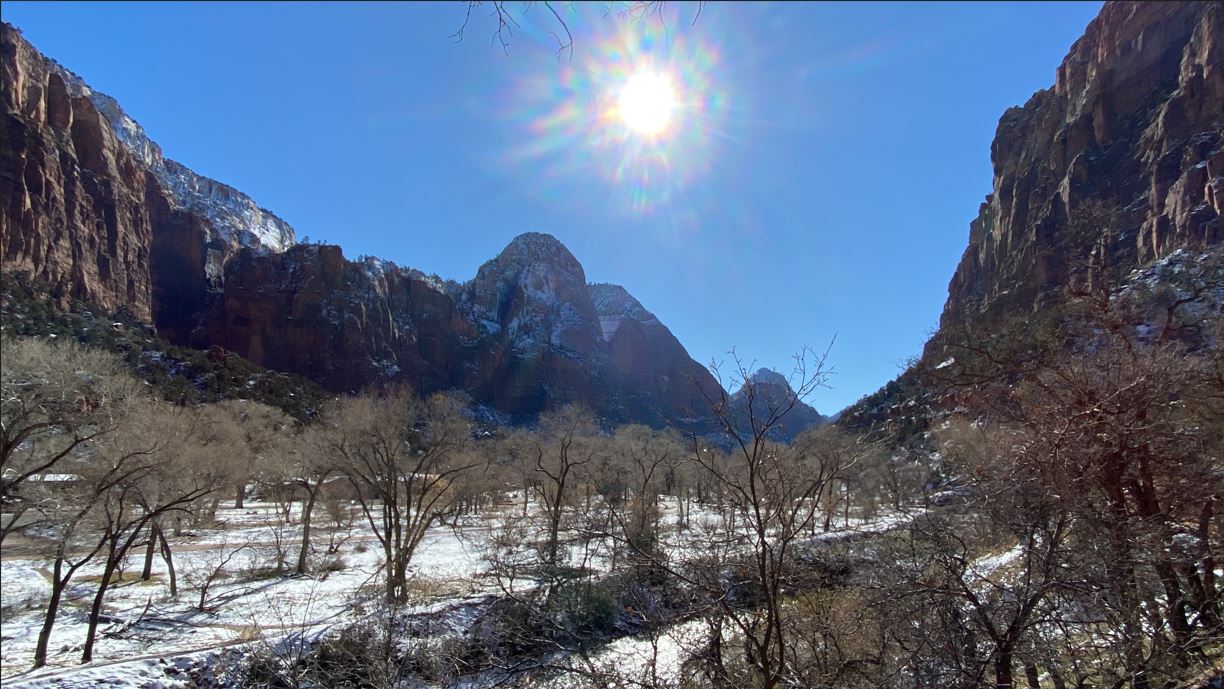 Zion National Park
I've been going to national parks since I was a child. I grew up in a home where money was pretty tight, and vacations to places like Yellowstone were an economical option. On this trip I got to visit Zion and Bryce, two parks I have never been to, and also return to the Grand Canyon, which I haven't seen in over 40 years.
There were a couple things that struck me, because they hit sensitive nerves. First the cost of entry is higher (even accounting for inflation) than when I was a kid, but the price was still fair and affordable. I wouldn't expect to enter parks for free, given the cost to maintain them. But compared to other entertainment options, they are still a bargain.
Second was the lack of "messaging" which I expect from everything that the woke deep state controls. I expected to see a strong push on environmentalism and climate change in the visitor centers and merchandise. Instead, everything was played straight with minimal preaching. A focus on litter was the only thing I noticed, and I didn't see a single item related to global warming. Also the merchandise for sale was top quality and well made.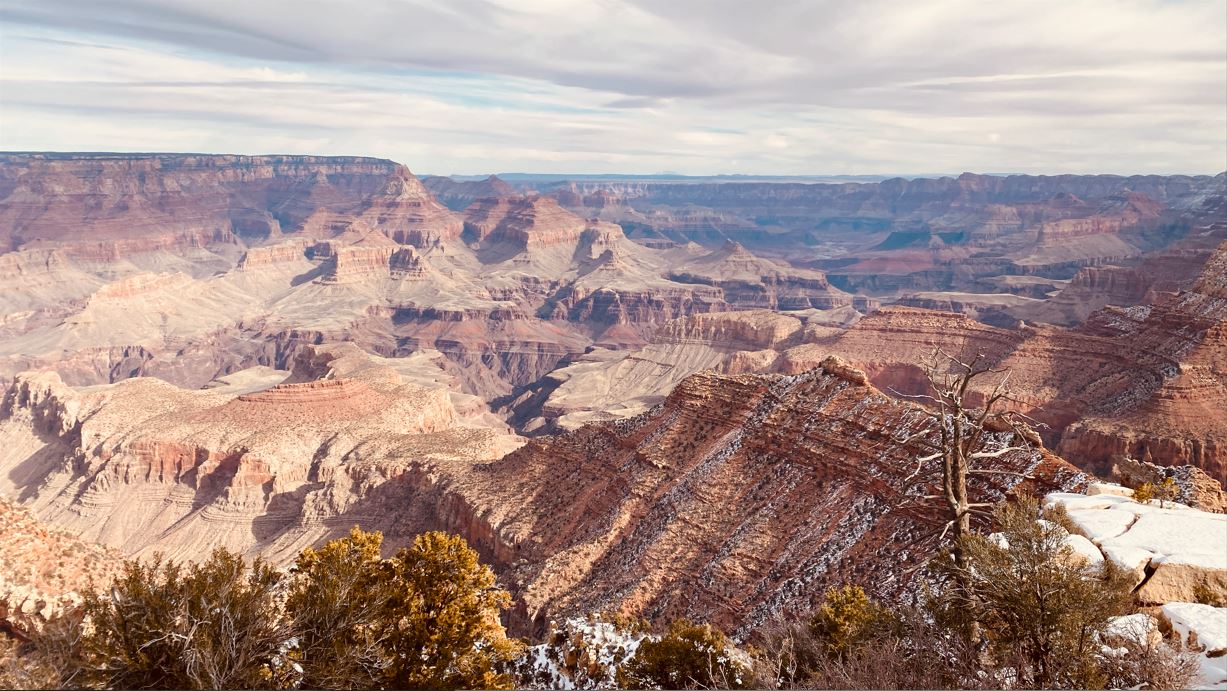 Grand Canyon National Park
The third thing was a comparison to parks not being run by the NPS. I also went to Antelope Canyon and Monument Valley, both of which are run by the Navajo. I understand that the Navajo aren't a wealthy tribe, so they don't have the same resources the NPS has. But there was a clear distinction between the facilities and park maintenance between the two sets of experiences. One of the advantages of the National Parks is that the experience is generally consistent and pleasant. It was easy to see where privately owned parks could have a wide range of guest experiences.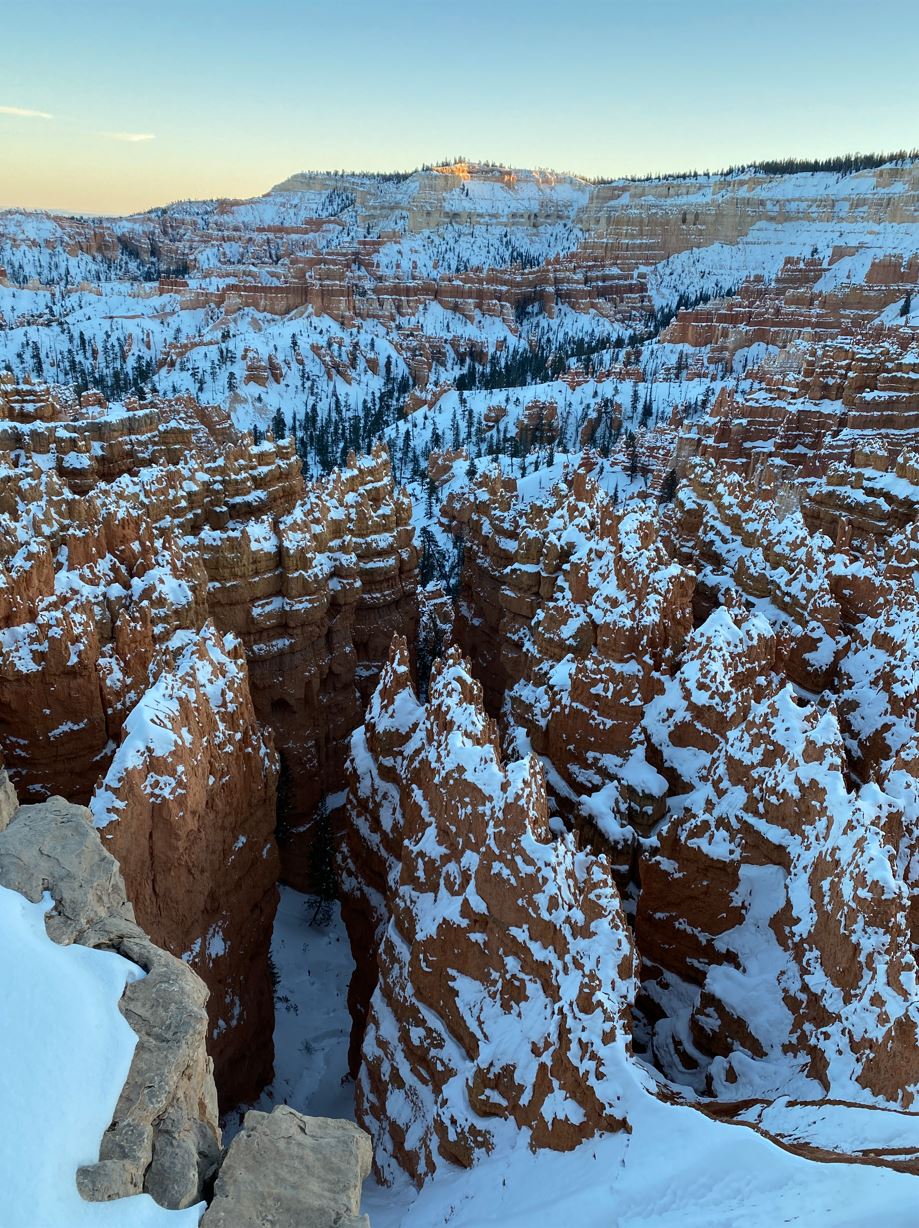 Bryce Canyon National Park
All in all, I had a great time visiting some of the parks in the Mountain West, especially compared to the time on either end spent in Las Vegas. I very much preferred the quieter experience to the over-the-top commercialism. The National Park Service continues to do a good job.


posted by Open Blogger at
01:30 PM
|
Access Comments