« The GOP Shows It's a Black Comedy Joke, Tweeting, "The GOP Believes In Limited Government"
|
Main
|
Michelle Obama Says She "Hated" Barack for Ten Years, Calls Her Bratty Kids "Terrorists" »
December 29, 2022
Whoops!
Whoopsie!
Armed robber slips on ice and cracks his head open.
An investigation found that Sajbocho-Ordonez had hid behind the business until an employee came out and he confronted him with a gun, demanding he hand over money.

The employee got into a physical altercation with the suspect. When a second employee exited the back of the business, Sajbocho-Ordonez was startled and fired off a shot from his gun.

Sajbocho-Ordonez then tried to run away, but he instead slipped on ice, fell down, and hit his head on the ground. Witnesses at the scene were able to take two guns from the injured man and hold him until police arrived. He was treated at the scene for his injuries.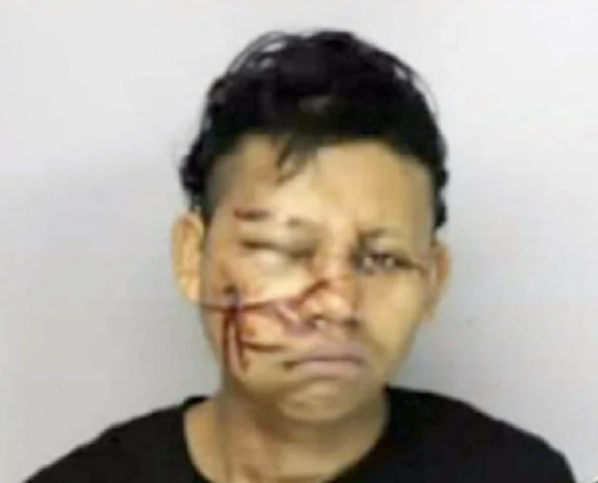 Michael Anton described the left's technique of first arguing that their radical culture war didn't exist and was just a figment of your imagination, and then, when it's proven the left is doing exactly what they are accused of doing, turning on a dime and arguing, "Well of course we're doing that! You should be grateful!"
He calls this, "It isn't happening, and it's good that it's happening."
Not the Bee highlights this soyboy-on-the-street interview in which the soyboy first alleges that no minors are getting transgender surgery, then, when he's backed down from that, insisting that they're only getting such surgeries after a panel of doctors recommend it, and then, when he finds out that they get these surgeries after getting permission slips from strangers on the internet they've never met, turns on a dime and claims, "Well, sure, that's the best way to do it, of course!"
Carl Benjamin @Sargon_of_Akkad

This is a brilliant video. The its-not-happening to its-a good-thing pipeline shows that the denial is merely a tactic to get you to stand down. As soon as it can be shown beyond doubt it is happening, they have to flip to their moral convictions, which is why it's a good thing.

Thanks to andycanuck.


posted by Ace at
03:37 PM
|
Access Comments