« MacGuyver's Ax-Shack Cafe
|
Main
|
Daily Tech News 29 December 2022 »
December 28, 2022
Wednesday Overnight Open Thread (12/28/22)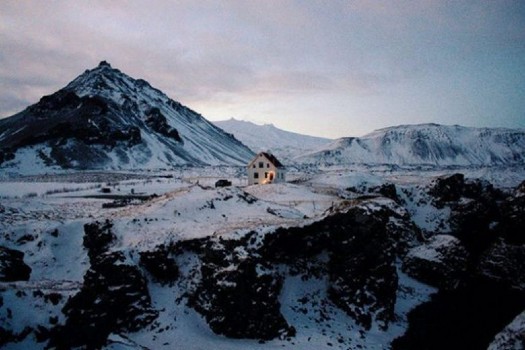 ***
The Quotes of The Day
Quote I

"The Chinese will now have the ability to conduct passive, persistent surveillance of both signals controlling experimental drones that are routinely tested at that USAF facility as well as signals that are routinely beamed to and from sensitive U.S. military satellites," Brandon Weichert
Quote II

'When I come out of this, I feel that I will be able to perform and be the Bill Cosby that my audience knows me to be,' Bill Cosby.
***
I can hear Maxwell Smart, Missed it by that much!

A group of burglars were caught off guard — and on camera — in Alhambra, when they accidentally broke into a diaper cleaning business instead of the medical marijuana dispensary next door.

Security footage shows a car speeding into a security gate, knocking it off its hinges as a group of people storm through.
***

Now another problem with law enforcement has been exposed. Tracing the fallacy of 911 call analysis through the justice system, from Quantico to the courtroom.

Tracy Harpster, a deputy police chief from suburban Dayton, Ohio, was hunting for praise. He had a business to promote: a miracle method to determine when 911 callers are actually guilty of the crimes they are reporting. "I know what a guilty father, mother or boyfriend sounds like," he once said.

Harpster tells police and prosecutors around the country that they can do the same. Such linguistic detection is possible, he claims, if you know how to analyze callers' speech patterns — their tone of voice, their pauses, their word choice, even their grammar. Stripped of its context, a misplaced word as innocuous as "hi" or "please" or "somebody" can reveal a murderer on the phone.

So far, researchers who have tried to corroborate Harpster's claims have failed. The experts most familiar with his work warn that it shouldn't be used to lock people up.

Prosecutors know it's junk science too. But that hasn't stopped some from promoting his methods and even deploying 911 call analysis in court to win convictions.


In 2016, Missouri prosecutor Leah Askey wrote Harpster an effusive email, bluntly detailing how she skirted legal rules to exploit his methods against unwitting defendants.

"Of course this line of research is not 'recognized' as a science in our state," Askey wrote, explaining that she had sidestepped hearings that would have been required to assess the method's legitimacy. She said she disguised 911 call analysis in court by "getting creative … without calling it 'science.'"
***
And just how many of you were seriously injured or killed> None. So you ate a chicken wienie. Lighten up Francis Asa.

A Hannukah event that took place at the Shlomo Group Arena last weekend in Tel Aviv featured a "vegan" hot dog stand that was, in fact, serving hot dogs made with from chicken.

The hot dog stand, which was marked as vegan with a sticker from Israel's Vegan-Friendly Association, is part of Shlomo Group's sponsorship agreement with the Hapoel Tel Aviv basketball team, which plays in the arena, and the company that operates the cafeterias.

Religious scholar and advocate for veganism Asa Keisar documented the incident on his Facebook page,

I bet they were the best tasting products sold at this event.
***
First world problems which started out in a Third World country.

Celebrity Big Brother star Jessica Alves has revealed she was rushed into surgery after her XXL bum implants were displaced.

The 39-year-old, who is no stranger to going under the knife, underwent cosmetic surgery just five weeks ago.


The operation took place in Istanbul, Turkey and saw Jessica have her bum implants increase from 625cc to 1050cc as well as a nose job.
***
As we approach the end of the year The ONT looks back at some of 2022 past events. What did we get stuck in our rectum this year.

What Did We Get Stuck In Our Rectums Last Year?

If you've ever put anything inside yourself and gotten it out again without needing medical attention: Congratulations! Things went way better for you than they did for so many other poor souls. This is a tribute to American ingenuity, American perseverance, and above all else, American recklessness.

All reports are taken from the U.S. Consumer Product Safety Commission's database of emergency room visits, all descriptions are verbatim, and always remember that a flared base is your best friend.

As always, objects are sorted by orifice, working south:
***

You may not believe this, but......... I do try to put myself in the other guys shoes. That said, if I were in my 20s or 30s, single and living in LA, I wouldn't ditch my car. But I wouldn't mind having an Ebike for a second ride.

I ditched my car and used the Aventon Level.2 e-bike as my sole mode of transportation in one of the most expansive, densely populated, and car-dependent cities in the United States.

As a relatively new Los Angeles transplant, I took on the challenge of riding every day for 2 weeks on the latest iteration of the commuter e-bike.

Along the way, I came to understand the appeal of e-bikes and learned how the right accessories can unlock missions well beyond just the office.
***

Get your motor runnin' legs stretched. Head out on the highway. Looking for adventure. In whatever comes our way. Born to be essential.

Most drivers looking to traverse a big city try to figure out the shortest and quickest route. In Paris, that's going to get a lot trickier.

In two years' time, the French capital will ban non-essential through-traffic from its city center. The plan, which is expected to eliminate around half of the daily car journeys through Paris' core, has been a long-term objective for the city, part of its overall drive to slash the number of cars on the roads.
***

I'm not surprised, are you? People are more likely to move to Mexico than Canada.

I would rather live in Canada, I understand Canadianeese. And fishing.
***

Election protests just don't happen here.
Last Updated on December 28, 2022

At the behest of the Supreme Federal Court Justice Alexandre de Moraes, Brazilian Xavante tribe chief, Tserere, aka Cacique Cerere, was remanded into custody without bail on Thursday after he was initially set to be incarcerated for 10 days. Tserere was arrested on December 12th for "evidence of the commission of anti-democratic criminal acts," according to the Supremo Tribunal Federal (STF) or the Supreme Federal Court of Brazil.
***
The ONT Musical Interlude & Fudge Emporium
&&&
***

Recalculate. Recalculate. God dammit recalculate. Genius Award Winner.

INDIANAPOLIS — IMPD arrested a 33-year-old woman for drunk driving after she allegedly drove onto the frozen downtown canal Sunday night and continued until she broke through the ice, plunging her car into the frigid water.

The driver, identified as 33-year-old Biankia Larayne Gleason, had gone down an embankment to get on the canal and then drove north, according to a spokesperson with the Indianapolis Fire Department.
***

I'm always looking for a way to lose weight. Never heard of the 'Mercury Packs'. Genius Award Winner.

SAN DIEGO (CNS) -- An off-duty flight attendant who attempted to board a plane at San Diego International Airport with more than three pounds of fentanyl taped to her abdomen pleaded guilty this week to a federal drug possession charge.

Terese L. White, 41, of Dallas, admitted in a plea agreement to flying into San Diego from Dallas on Oct. 4 while off-duty, then trying to get onto another plane with drugs on her person, according to the U.S. Attorney's Office.

Prosecutors said White tried to use the "Known Crew Member" queue to board, but was selected for the regular passenger screening process instead.
***

What did you do on your day off? One of two, Tonight's Feel Good Story of The Day.

An EMT continued his heroic work into his day off, when during a ski trip he located a man buried by an avalanche, dug him out, and spent 8 hours by his side on the mountain waiting for search and rescue.

Wild amounts of Utah snowing last week left the slopes in Neffs Canyon ripe for an avalanche. Experienced backcountry skier Travis Haussener took it "one tiny step too far" by passing through a loose snow pack and triggering one.
***
The Grinch is defeated. The second of two: Tonight's Feel Good Story of The Day.
Police officers who responded to a home burglary went above and beyond their call of duty by replacing Christmas gifts that were stolen by a 'true life Grinch'.

Cops on Christmas Eve went to the scene of a breaking and entering complaint at a home in South Bend, Indiana.

'After talking to the homeowner, officers learned that Christmas gifts had been taken, leaving the children with nothing for the holidays,' wrote the South Bend Police Department on Facebook.
***

Tonight's ONT has been brought to you by Fresh Breath circa 1911.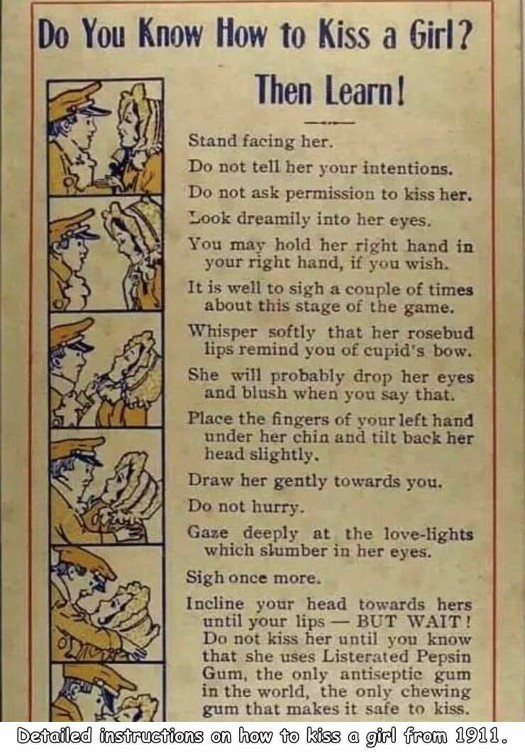 Notice: Posted with permission by the Ace Media Empire and AceCorp, LLC. The others try to duplicate The ONT. It just doesn't happen. Thanks to you.

posted by Misanthropic Humanitarian at
09:57 PM
|
Access Comments