« Corruption; Thy Name Is Biden And McConnell
|
Main
|
Our Angry, Stupid, Demented Ersatz President Is Pushing Our Allies Away...Toward China! »
December 22, 2022
On Your Knees Serf! Put On A Mask And Bring Me Another Bottle Of Dom Perignon!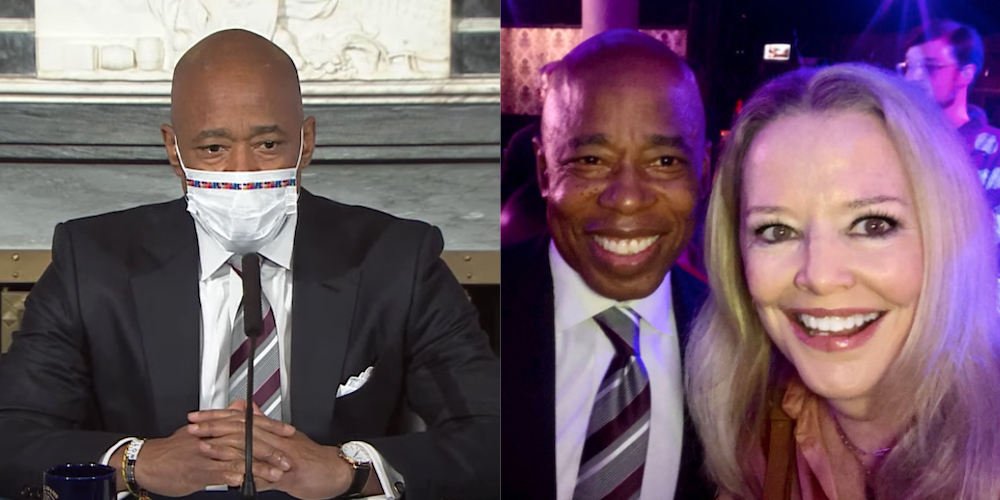 Eric Adams parties maskless after urging New Yorkers to 'mask up'
Hypocritical whores...the lot of them! How many of these exact scenes have we seen over the last almost three years of the Covid power grab? It seems as if every blue-state politician can barely contain his excitement over the clear double standard under which they operate.
And in other unsurprising news, a blue city in NJ has reimposed masking in its schools. Shockingly, there has been significant pushback!
"This is anti-science, anti-child & just plain cruel. #Shame on 'educators' who impose restrictions on children's learning, socialization & joy just because they can," Twitter user Maud Maron, a Democrat who ran for Congress, replied on the thread.

Twitter user Jen Wright replied, "Parents, this is your queue to WITHDRAW and create a homeschool co-op over Christmas break. Schools like this see your kids as disease vectors. Protect your children, that's your most important job."
A month ago I would have thought that there would be vociferous and successful outrage if a government tried to mask up and (probably) lock down, but after the sputtering dud of the mid-term election, I am not so sure that enough of America has the intestinal fortitude to tell its leaders to stick it where the sun don't shine.
But Passaic is deep blue and suckles at the government teat, so if they can be outraged, maybe there is hope...

posted by CBD at
03:30 PM
|
Access Comments