« Immigration Reform [Joe Mannix]
|
Main
|
FBI Says Violence Against Jews Is in Decline. Jews Aren't Buying It. »
January 03, 2023
Occasional Afternoon Rant: Politicians teach us to think like children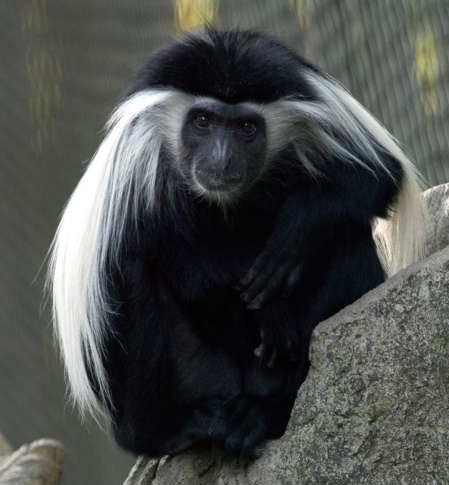 Why is our society is becoming more childlike?
John Hayward recently wrote one of those philosophical threads of his which puts an idea behind current events. In this particular thread, he connected the rhetoric of politicians with our increasingly childlike society.
I don't think the issue he identifies is the total answer. Politics is downstream from culture. Even mundane things like phones and decreased attention span make a difference. But I think he makes a very good argument:
Politicians deliberately destroy voters' ability to measure costs against benefits. Everything they want is portrayed as pure benefit, with zero or minimal cost and no unintended consequences. We therefore lose our capacity for measured criticism of basically positive things.
He focuses, in particular, on tribal support (or rejection of support) for the fast-changing official "science" during and after the pandemic. But of course, elected officials are not the only people who took sides concerning "the science". Are other members of the Ruling Class acting like today's politicians?
All through the pandemic, people who questioned the official "science" were savaged in the most merciless terms, even when the "science" changed suddenly and with little explanation. And this was just a more intense and hysterical version of our regular political environment.

The ability to rationally measure costs against benefits includes the intellectual maturity to understand that even an action you decide to undertake probably isn't 100% benefit with zero costs, drawbacks, or consequences. Life includes some very tough 51-49 choices. . .
It follows that when politicians destroy a population's ability to measure costs and benefits, society becomes more childlike. We see this all around us today. It got worse during the pandemic. All the behaviors associated with children are distressingly common in adults today. . .
And sometimes these behaviors are associated with a particular type of child. Imagine this one, all grown up, without superpowers but with lots of friends and government powers:
Flipping the roles of adults and children is also a bad idea. The current practice in "mental health" appears to be allowing four-year-olds to take the lead in diagnosing their own transgenderism. As this mother eventually figured out, when her son was asking if he was a boy or a girl, it was a plea for some adult guidance.
Back to Hayward:
Politics is the art of presenting everything the politician wants as purely beneficial or absolutely urgent. If he admits there are costs, he claims they can be erased by "socializing" them - which usually means HIDING them. Asking who pays for the "free lunch" is forbidden.

We have become a society that believes asking about costs and drawbacks is immoral - how DARE you discuss who suffers from open borders, or demonstrate it by shipping illegals to elite enclaves! Burdens are hidden through complex taxation, shifty accounting, and now inflation.

Such a society is naturally childlike and petulant, hating impertinent questions that might disrupt the fairyland of urgent crusades and cost-free socialism. Every attribute that defines adulthood has gone out of style in public discussions, and increasingly in private life. /end
As noted in the replies to Hayward, when do you see floor debate on budget items anymore?
*
Are people allowed to feel uneasy about U.S. actions concerning Ukraine? I happened upon a statement by a friend-of-a-friend on Facebook declaring that Zelensky's visit to Washington D.C. was the most positive thing to happen to "American democracy" in decades. Several others agreed with him, without comment. American democracy??? The lack of any word of explanation in support of this statement surprised me a little.
I am not clear about what this dedicated Democrat (but apparently not off-the-wall crazy person) and his friends meant. And Facebook didn't seem like the place to ask. Anybody want to guess what he might have been thinking regarding "American Democracy"? I thought that Zelensky's visit was quite theatrical. And of course, it was extremely important to Zelensky.
On the issue of Ukraine, alexthechick suggests that people who are not government officials could be more persuasive by being honest about what is going on there. No need to mimic politicians.
I am extremely ambivalent about what should be done in re: Ukraine. Look, Putin is a megalomaniacal Bond villain who should be stopped if at all possible. My trust in the ability of the US State Department and, sadly, DOD to do so in a competent manner is negative trillion.

*gestures at last quarter century as to why* While I am at least moderately persuadable on some level of financial aid and *maybe* material support, the current state of argumentation by those on the more active interventionist side aspires to be abysmal. Let me help. . .
*
Speaking of the ability to measure costs against benefits, people trusted SBF. And the New York Times promoted SBF as a speaker at the Dealbook Summit even after FTX fell apart.
Will people care what happens in the legal case(s) against SBF? Coleman Hughes may be right. Maybe most of society has moved on in its thinking about the fate of SBF:
* * * * *
Thanks for stopping by to ponder and discuss.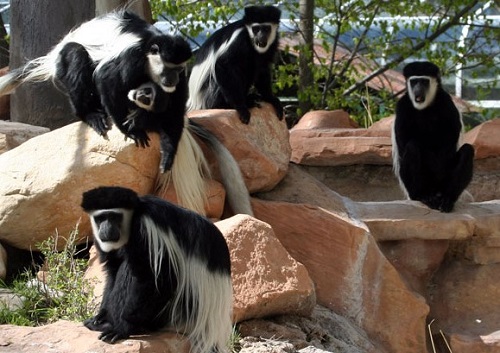 Photo notes: Coco the Colobus Monkey (at the top of the post) lives at Zoo Atlanta. The conclave of Colobus Monkeys just above lives at Hogle Zoo.

posted by K.T. at
01:30 PM
|
Access Comments