« The Weekend Hobby Thread
|
Main
|
Saturday Overnight Open Thread (12/24/22) Christmas Eve Edition »
December 24, 2022
The Music Thread: Happy Happy Joy Joy Edition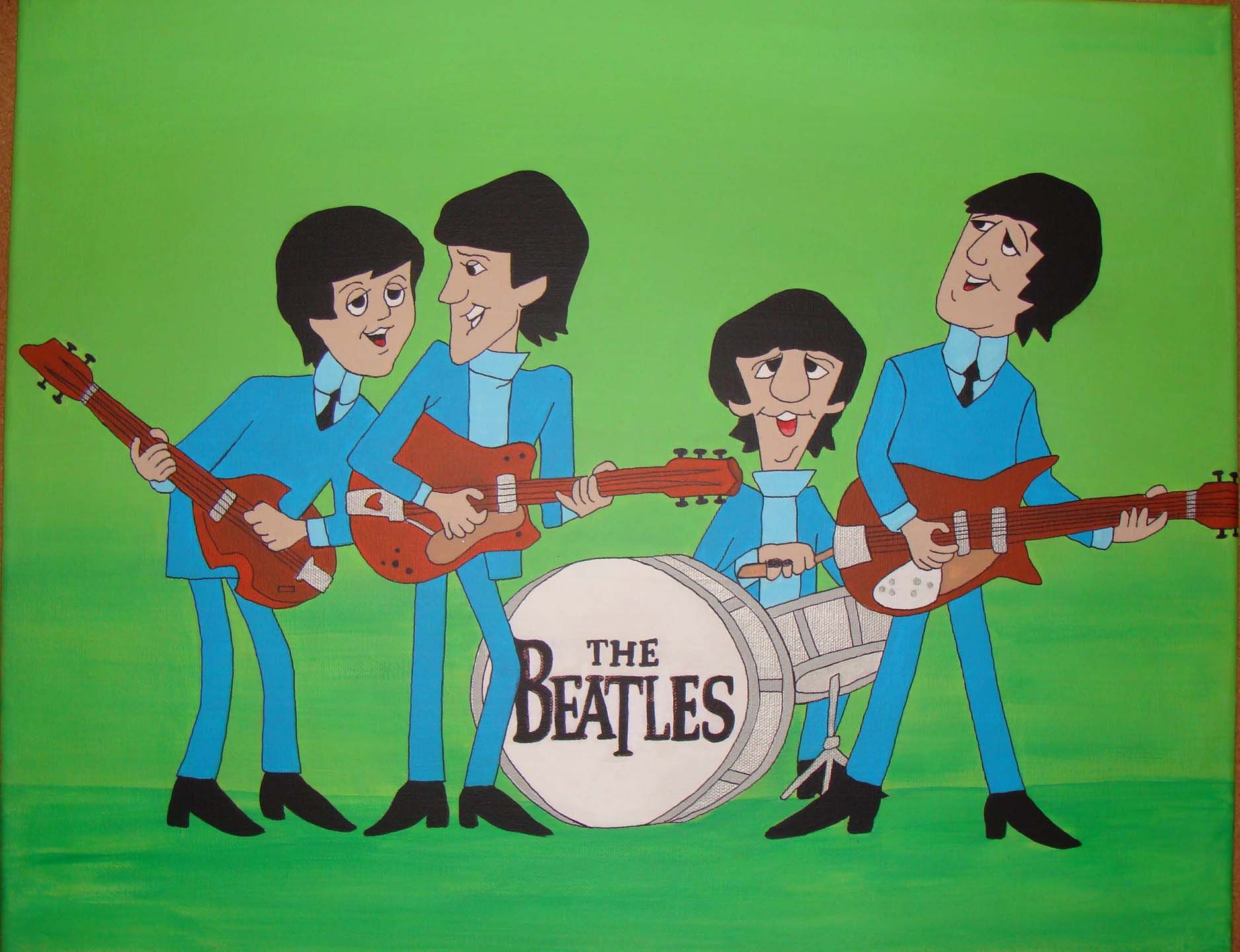 Imagine the self-important groups of the late 1960s agreeing to be portrayed in a cartoon! The Beatles turned into...um...THE BEATLES...in just a few years. And it just gets worse as the 70s and 80s groups take themselves more and more seriously, and think that they are more and more important.
Here's what music can be: Silly, unimportant, repetitive, happy, and oh so much fun!
Manfred Mann's Do Wah Diddy Diddy may the the epitome of the genre. But music SHOULD be fun!
Too many musicians and groups take themselves and their music far too seriously.
Lighten up. Enjoy the beat. Laugh at the lyrics. And be happy!
Below the fold are a few songs from my last few weeks of listening, and as usual no particular theme or order.
And then some beautiful and uplifting pieces to close out the night, and the point that not everything needs to be dour and angst-ridden and painful.
***
The Four Tops!
I Can't Help Myself
***
Lyle Lovett is one of my favorite artists I rarely listen to, but there is something intriguing and different about his music, and I just...like it. Here's Family Reserve, a good song from his best album, "Joshua Judges Ruth."
***
Yes, U2 is much maligned around here, and for sheer pomposity and self importance they are hard to beat, but they also have talent, and this song is just...nice
The Sweetest Thing
But do not watch the video...just listen. The video is awful. And typical.
***
Here is Luciano Pavarotti at the height of his powers as perhaps the greatest tenor in history.
Adeste Fideles
is a glorious song, and he does it better than anyone!
***
Maria Callas is famous for her tempestuous life as well as her magnificent voice. Here she does a difficult piece that is designed to show off a soprano's skills, and reveal her deficiencies.
Queen Of The Night
aria from Mozart's
The Magic Flute.
I think she comports herself well, although Kiri Te Kanawa does an even better job (but I can't find it on YouTube).
[Commenter "Best Thief in Lankhmar" has a better ear than I! He says it's Lucia Popp, and Shazam agrees with him.]

***
As we approach the end of another difficult year it is probably a good idea to push all of that crap away for at least a little while during the few weeks of the Christmas season. That's what these sorts of threads are for, so please enjoy the music (or throw bombs at it).
And hit Ace's tip jar! I know some of you are uncomfortable with PayPal, and I have mentioned it to Ace. So nag him a little bit in the comments to switch to a less malign platform, but maybe toss him a few bucks in the meantime...those flea dips are not cheap!
Merry Christmas everyone!

posted by CBD at
07:30 PM
|
Access Comments