« "They" Is Plural. "He," or "She," Is Singular. Any Other Usage Is Politics And Should Be Rejected
|
Main
|
Food Thread: Hunk-O-Beef (At Least It Looks Like Beef!) Edition »
December 18, 2022
First-World Problems...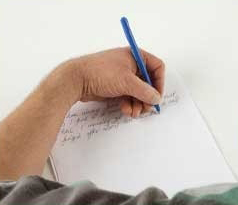 Yes...it is a tough world for all of us sinister-handed folk. Pretty much everything is designed for you weirdo righties, including scissors and school desks and spatulas and a host of consumer products. Any of you left-handed people feel comfortable using a circular saw?
But the worst thing is guns (Don't worry, the real Gun Thread will be here at 7:00pm on the dot!). Most guns are designed for right-handed shooters, and while we superior beings can manage them quite well, it is always satisfying to modify them to function in the correct (left) hand. And that usually means, at the very least, flipping the safety to the correct side, which can be easy, but can also require the services of a good gunsmith.
Well, I just picked up a pistol that has an oversized magazine release...so big that it rides between my index and middle finger when I grasp the pistol. It's a big heavy 9mm, so I am not worried about gouging a chunk of flesh out of my hand with the first round, but it will definitely be better with the release on the other side.
And that finally gets me to the point. The pistol is designed to flip the release from one side to the other without any new parts or any machining required. But it does require a fair bit of dexterity, removal of parts, and possibly a specialized tool.
I am mightily tempted to give it a try, mostly because I am a stubborn bastard (and cheap to boot), don't want to admit defeat, and don't have a CZ gunsmith within 1,500 miles.
How many of you have attempted a similar project (not guns...it could be anything), not knowing whether you have the skills, but charging into the breach once again?
Failure is always more interesting than success, so share those miserable stories!

posted by CBD at
02:00 PM
|
Access Comments