« Fluffy Jumpers Cafe
|
Main
|
Daily Tech News 20 December 2022 »
December 19, 2022
Monday Overnight Open Thread (12/19/22)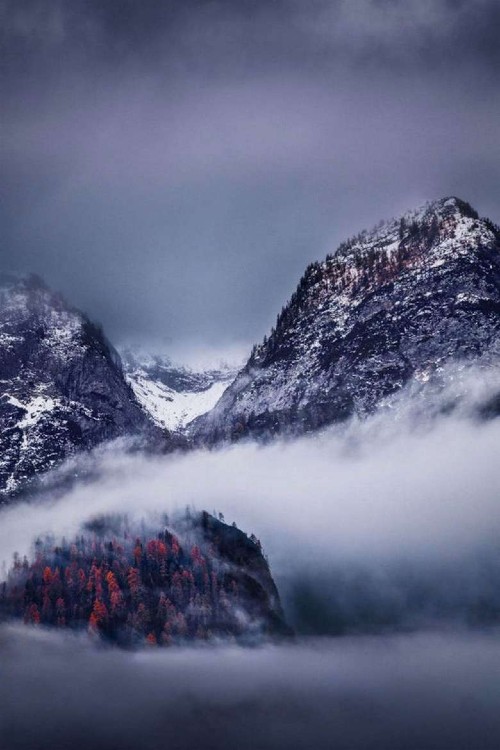 ***
The Quotes of The Day
Quote I

"A resistance that's just based on a certain kind of … lack of imagination and understanding of anything that's helpful to the human race, I've become very frustrated by that. But I can only work within my own bounds and say that, for me, it should be mandatory," Actor Sean Penn (Not sure when he got his PH.D in Microbiology or any other science related degrees)
Quote II

"I'll do anything I can to make things right, pay for any damages, fix anything I can, work for free. I'll literally do anything to resolve this situation in the most positive way possible." Melvin (Last name withheld)
Quote III

"This was a burglary where Ismail and Jabbar took advantage of an insecure building and arranged for the guns to be removed, resulting in a number of firearms potentially ending up in the wrong hands, with a number still at large and possibly on the country's streets."
Det Con Scott Davies, from the Armed Crime Team
Quote IV

"Our shelter system is full, and we are nearly out of money, staff and space. This can't continue." NYC Mayor Eric Adams
***

I'll sit back and eat my buttered popcorn with a cold beverage. GOP infighting increases.

House Republicans are calling on former President Donald Trump to reassess his support of Rep. Kevin McCarthy for House Speaker.
Reps. Lauren Boebert (R-Co.) and Matt Gaetz (R-Fla.) told TPUSA's Charlie Kirk why they are fighting back against a McCarthy speakership and called on Donald Trump to "take a look at what is actually being said in the House of Representatives right now."
***

I guess I don't feel bad we don't have a Christmas Tree up. This couple makes up for that fact.
Dec. 19 (UPI) -- An Alberta couple filled their home with 133 decorated Christmas trees to raise money for a local animal shelter.

Tom Kereluk and Vince Jackman said they first filled their Red Deer home with Christmas trees and opened the doors to the public about 15 years ago, when they had 15 decorated trees in their home.
***

What good is a secondary education? 40% of students at liberal arts colleges now identify as LGBTQ, study finds

According to a recently released report by the Center for the Study of Partisanship and Ideology, a center-right think tank that researches partisanship in academic and scientific fields, almost 40 percent of students at liberal arts colleges identify as LGBTQ.

The report, titled "Diverse and Divided: A Political Demography of American Elite Students," stated:

Liberal arts colleges are the least politically diverse. Many have almost no conservatives, and thus very low viewpoint diversity. But they have high sexual diversity, at nearly 40 percent LGBT.

The data used to compile the report show that overall 23 percent of U.S. college students identify as LGBTQ, a percentage similar to that of a February 2022 Gallup poll which found that 20.8 percent of Generation Z identified as LGBT. (Perhaps the other 2.2% were "Q"s.)
***

After driving 4WD in snowy conditions, I feel the need for speed.

On one of the longest runways in the world, a highly modified Ford GT goes 310.8 mph — with barely enough room to stop before hitting the weeds.

Johnny Bohmer is claiming the title of fastest street-legal car in the world. His BADD GT, a 2006 Ford GT, topped 310 mph on the extralong runway at the Kennedy Space Center in Florida.
***

We all have to get along or do we? I know what side I am on.

The relationship between meat eaters and vegetarians can sometimes be a contentious one, with both sides holding strong beliefs about their diets. However, it is important for both groups to coexist peacefully and respect each other's decisions, as everyday life is full of situations where they have to interact.

Recently, Redditor FlightStatus0 had a long fight and they needed to refuel themselves. So they got a burger and started eating it in their seat. However, their plane neighbor was a vegetarian, and the lady didn't appreciate this one bit. Eventually, it got so bad that she even called the cabin crew to make them put away the meal!

Unsure of the way they handled themselves, FlightStatus0 told the whole story to the subreddit 'Am I the [Jerk]?' asking to evaluate their actions. Here's what they wrote.

A meat eater picked up a burger for their long flight, but the vegetarian sitting next to them said she couldn't bear the smell

I hope he had extra onion on that burger.
***

Jumping out of a perfectly fine at the moment aircraft has never been on "My Bucket List".

'I'm about to die' — Former Army paratrooper describes surviving a jump with a broken parachute

"I'm 21, I'm about to die; I think I've been living my life wrong."

It was a perfect night for jumping out of a perfectly good airplane. The moon was full and the sky was clear over Fort Bragg, North Carolina that evening in 1997 as Army Spc. Justin Connaher and the rest of his company with the 82nd Airborne Division lifted off aboard a C-141 Starlifter. Like any good paratrooper, Connaher had checked his parachute countless times that day and now looked forward to a 30-second ride back to Earth.
***

I wonder what kind of parenting led to this "Spoiled Brat" Mess at The New School, a private university in Manhattan

Students at The New School, a private university in Manhattan, recently issued a demand letter as a strike over adjunct pay comes to a close.

Their demand letter includes "A" grades for the semester, tuition refunds for the strike period, and better cafeteria food.

Tuition for the semester ranges from $25,950 to $26,854 for the New York campuses' undergraduate students.

Additionally, the demand letter calls for "the resignations of President Dwight McBride, Provost Renee T. White, and the Vice President of Business and Operations Tokumbo Shobowale." The President's townhome, the demand letter says, should "be treated as a communal property of The New School and used for purposes determined by the non-administrative" employees.
In my day................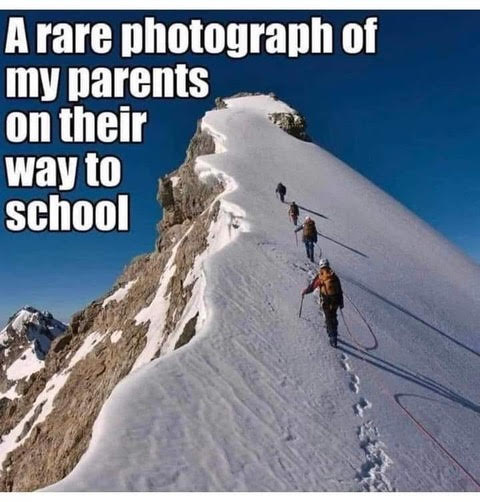 ***

All that extra money that went to the IRS. It didn't help security one bit.

Confidential data of about 112,000 taxpayers inadvertently published by the IRS over the summer was mistakenly republished in late November and remained online until early December, the IRS disclosed Thursday.

Form 990-T data that was supposed to stay private had been taken offline but made its way back to the IRS site when a contractor uploaded an old file that still included most of the private information, a letter sent Thursday to congressional leaders said. The agency is required to make Form 990-Ts filed by nonprofit groups available online but is supposed to keep the form filed by individuals private; in both cases, the agency made that information available too.
***

I've never met Zion Clark but: I'm betting my next AoSHQ paycheck that he did not attend The New School, a private university in Manhattan. Where the Mantra is "We are spoiled!"

Zion Clark made a successful mixed martial arts (MMA) debut last night (Sat., Dec. 17, 2022) at a Gladiator Challenge event in Valley Center, Calif., as the wrestler with no legs scored a unanimous decision win over Eugene Murray.

Clark has a background in wrestling and that is exactly what he leaned on early into the fight. Murray wasn't overly aggressive and it allowed Clark the opportunity to get inside and use a single leg to get in top position. It was impressive to say the least, even against an 0-4 fighter like Murray.
***
The ONT Musical Interlude & Wrapping Paper Emporium
&&&
***

Once upon a time the Mis. Hum. tax exemptions were this age. I can't imagine the angst of these parents. Tonight's Feel Good Story of The Day.

Mary Bourg said she searched the whole property looking for the girls with no luck.

"I just start like running around the whole property — six acres — and that's when I called [my husband] and said, 'They're gone'," Mary told CBS News.

The girls, ages 7 and 4, had wandered more than a mile from the property.

Police and neighbors searched for the girls for four hours, until someone heard Artemis barking.
***

Who says we can't have a Musical Interlude during a Genius Award Winner.

Working as a law enforcement officer in America in 2022 has to be a total nightmare. People have gone crazy.

That level of crazy was recently displayed at a Dallas, Texas-based Walmart when an unidentified woman confronted a police officer inside the store, near the entrance, and demanded he "respect" her while shouting obscenities and acting exceptionally aggressively.

If 50,000 volts of pulsing electricity is what she meant by "respect," then, boy, oh boy, she got it.
***

Tonight's ONT has been brought to you by Naughty & Nice (Pic H/T CBD)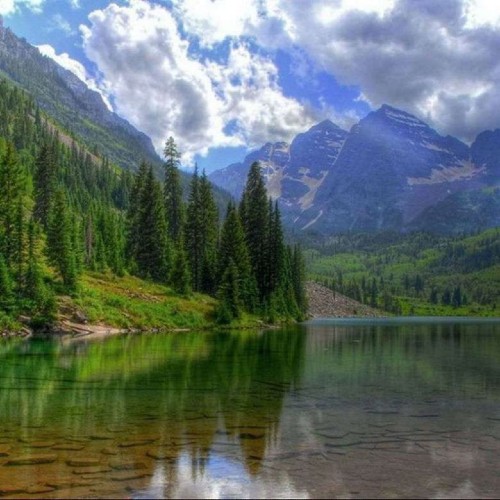 Notice: Posted with permission by the Ace Media Empire and AceCorp, LLC. The esteemed law firm of Dewey, Cheatem & Howe, S.C. recommends that all ONT Tips, candy canes, chocolate covered cherries and mixed nuts be sent to petmorons at gmail dot com. That address is willing to receive loose change, drink tokens and burner phones.


posted by Misanthropic Humanitarian at
09:42 PM
|
Access Comments