« Canine Cultural Exchange Cafe
|
Main
|
Daily News Stuff 14 December 2022 »
December 13, 2022
Tuesday Overnight Open Thread (12/13/22)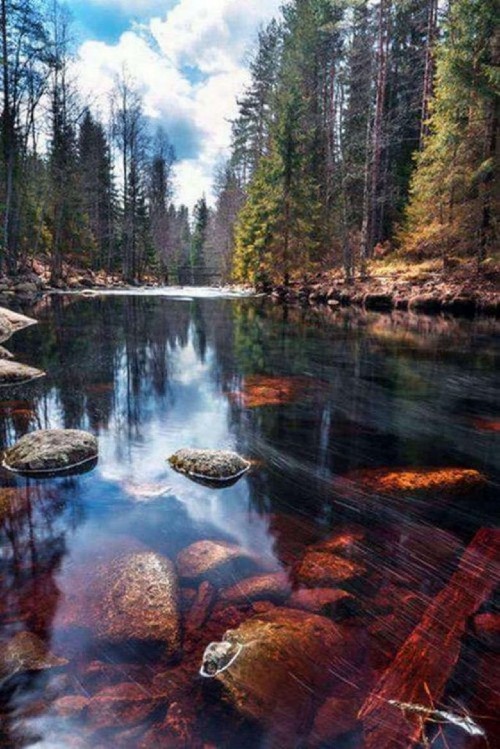 ***
The Quotes of The Day
Quote I

"So they loosened up [the mail-in balloting], because that's where the Democrat votes are, and then on the day where the Republican votes are, they made it nearly impossible to vote." AZ Republican Gubernatorial Candidate Kari Lake
Quote II

"Put your money where your heart is; every bit helps," Suzanne Karreman of Reverence Farms (Graham, NC)
Quote III

"It's a big area for these coyotes to live in and never have a negative experience with a human—if they have any experience at all. That also leads to the logical assumption that we're making, which is that it's not hard for these animals to test to see whether or not people are a potential prey item." Stan Gehrt, a wildlife ecologist at OSU

Hmmm. Just last week The ONT covered this story.
And if you hit search engines with coyote attacks you'll find a number of stories about coyotes vs. humans.
***

What's so funny about peace, love and understanding?

A GOVERNOR commuted the sentences of all 17 death row inmates in Oregon on Tuesday.

Gov Kate Brown made the announcement that the sentences of all the inmates would be commuted to life in prison without the possibility of parole.
***

He was a funny guy. Wish I had the chance to meet him once.
***
Everything you wanted to know about cows but were afraid to ask.
***

Even lesbians know men are men and can't be lesbians.

A woman in Norway is facing criminal charges and a possible prison sentence of up to three years for stating that men can not be lesbians. Tonje Gjevjon, a lesbian artist, was notified on November 17 that she was under police investigation for hate speech over a statement she posted to Facebook.

In her post, Gjevjon railed against trans-identified males who call themselves "lesbians," and condemned trans activists who seek to criminalize women who oppose gender ideology.

"It's just as impossible for men to become lesbian as it is for men to become pregnant," Gjevjon wrote, "Men are men regardless of their sexual fetishes."
***

Well this is interesting. New Zealand imposes lifetime ban on youth purchasing cigarettes.

WELLINGTON, New Zealand -- New Zealand on Tuesday passed into law a unique plan to phase out tobacco smoking by imposing a lifetime ban on young people buying cigarettes.

The law states that tobacco can't ever be sold to anybody born on or after Jan. 1, 2009.

It means the minimum age for buying cigarettes will keep going up and up. In theory, somebody trying to buy a pack of cigarettes 50 years from now would need ID to show they were at least 63 years old.

But health authorities hope smoking will fade away well before then. They have a stated goal of making New Zealand smoke-free by 2025.

The new law also reduces the number of retailers allowed to sell tobacco from about 6,000 to 600 and decreases the amount of nicotine allowed in tobacco that is smoked.

***

I'm not the only one who thinks Rep. Kevin McCarthy (R-CA) tweets "Rough & Tough".

Derrick Evans, a former state congressman for West Virginia's House of Delegates, lambasted U.S. House Rep. Kevin McCarthy (D-CA) in a response to a statement made by the incumbent House Minority Leader on Saturday. Evans was released from federal prison in Washington D.C. — which has been referred to by civil rights activists as "the Biden gulag" on October 21.
"Oh yeah? What are you currently doing for those of us arrested for peacefully exercising our free speech on #J6," Evans said of McCarthy's pledges to hold leftists accountable. "I'm finally home from prison but my fellow Patriots are still locked up while you and the RINOs do NOTHING."
***
There is no "Phrasing Editor" at Radar Online.
***
***

The fighting is to take place on the ice and not in the seats.
***

As we approach the end of the year: Let us take a look at a few new world records.

Dec. 13 (UPI) -- When most people think of Guinness World Records, they might think of the world's largest serving of guacamole, or the woman with the world's largest feet.

They might be surprised to learn of some of the record-keeping organization's more obscure categories, such as the longest journey by pumpkin boat, or the farthest tightrope walk in high heels.
***

The Canadian Health Care System has a punch card for its consumers.

OTTAWA — As Canada's MAID (Medical Assistance In Dying) system continues to alleviate the pain of patients and the financial strain on the nation's healthcare system, a recent innovation is expected to further improve results: Parliament just announced a punch card that allows patients to receive a free suicide after 10 doctor visits.

"From a small-scale maple syrup overdose to a full-blown moose attack, you receive a punch on your card every time you are admitted for an injury or sickness." The Canadian Healthcare website published a blog this week outlining the new program.
***
I'm not sure what our Resident Foodie CBD would say about the following: Why You Should Slice the Potatoes for Your Next Mash

Getting mashed potatoes into your mouth quickly is a worthy endeavor and attainable goal.

There are a lot of ways to prepare mashed potatoes, and almost all of them are valid (even, or especially, the microwave method). Most mashed potato recipes start the same way: Cube the spuds into roughly 1 1/2-inch chunks, then cook them in simmering water until they can be easily mashed with a fork. This usually takes about 20 minutes, but Cook's Illustrated notes you can shave off half of that time by slicing the spuds into 1/4-inch rounds, rather than cubing them into chunks.
***

You have to fight for your right to Chicken Sammiches.

There's no better way to enjoy a Popeye's chicken sandwich than to get into a brouhaha. But before that, you should throw some stuff at an employee — you know, just to get things headed in the wrong direction.

The fight was actually between a woman, a customer and an employee. The video that has gone viral about the incident shows that you probably shouldn't mess the Popeye's staff.
***

I never said it was easy to be a cop. It takes a special person to be a good cop. And there are people who should never be allowed to be cops.

Attorneys for Dalvin Gadson, a 29-year-old veteran, are calling for an investigation following the release of a photo of Gadson's bloodied face after he was beaten by police officers. According to a Newsone report, the cops were also photographed smiling with bloody knuckles as Gadson laid on the ground.

Gadson served in the Army National Guard as a helicopter mechanic and was homeless at the time of the October incident during which he was pulled over for a traffic stop. The report noted both an improperly displayed license tag and car failure as reasons for the stop. One officer claimed Gadson smelled of marijuana and tried to issue a DUI test. Gadson was told when he got out of his vehicle he would be handcuffed, so he refused to exit until he was told why he was being arrested.
***
The ONT Musical Interlude & Recycling Center Emporium
&&&
***
The dog ate my homework crashed my car. Genius Award Winner.

Dog has a go at driving and it doesn't end well for three car owners
***

Santa Claus doesn't always use a sleigh with reindeer. Tonight's Feel Good Story of The Day.
National Guard Brings Santa To Frigid Alaska Village To Surprise Kids

Children in a small community in northern Alaska were so delighted for a visit by Santa that they braved wind chills of 25 degrees below zero just to see him.
***

Tonight's ONT has been brought to you by Yesteryear.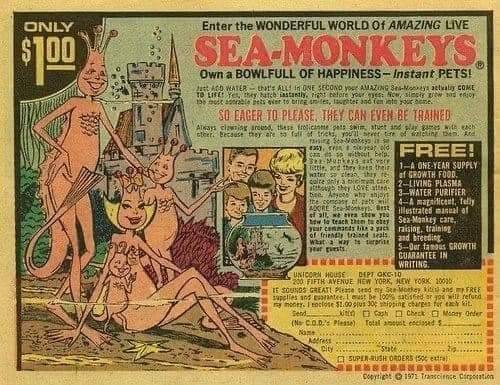 Notice: Posted with permission by the Ace Media Empire and AceCorp, LLC. Refreshments are reserved for a different time and location.

posted by Misanthropic Humanitarian at
10:06 PM
|
Access Comments